Are you looking for Cognism pricing? We've got you covered with a full breakdown so you can see how much Cognism costs in case you're considering it as an option to buy leads or for creating a cold call list. Cognism usually requires a sales call but we've acquired pricing info so you can get an idea of cost.
(we may receive an affiliate fee for links in this post)
What is Cognism
Cognism is a sales intelligence tool best known for their international coverage. As one of the top ZoomInfo competitors or ZoomInfo alternatives, Cognism offers contact information and other prospect intelligence such as lead enrichment and intent data. Cognism is used by Sales teams, Marketing teams, and RevOps. Basically, anything related to your go-to-market strategy can benefit from the data provided by Cognism. It's considered one of the sales tools for prospecting to consider. For more info on what is Cognism we've got you covered.
Cognism has four main products:
Prospector
Enhance
Chrome Extension
Intent Data
What makes Cognism different from the many players in the sales intelligence space is their international data. They started in the UK and expanded from there. If you're a company that focuses outside the US, you may want to consider Cognism for their international data (emails, phone numbers.)
Cognism also claims that they have high accuracy for their mobile and emails, a focus area. Their accuracy claims is 98%. For any SDR or Inside Sales team, high quality data is imperative. When considering a solution like Cognism, you'll want to sample their data to see if it lives up to the hype. It's likely it does but not every segment is going to be at 98%. It's just not possible.
Cognism claims that their 98% accuracy for phone numbers is their large investment in quality assurance. They manually dial all numbers to ensure accuracy. This type of accuracy makes it easier to appreciate Cognism pricing.
Another things Cognism offers is data enrichment. This is a huge benefit as your SDRs or Marketing team may have contact information they need more data on, like new emails or mobile phone numbers.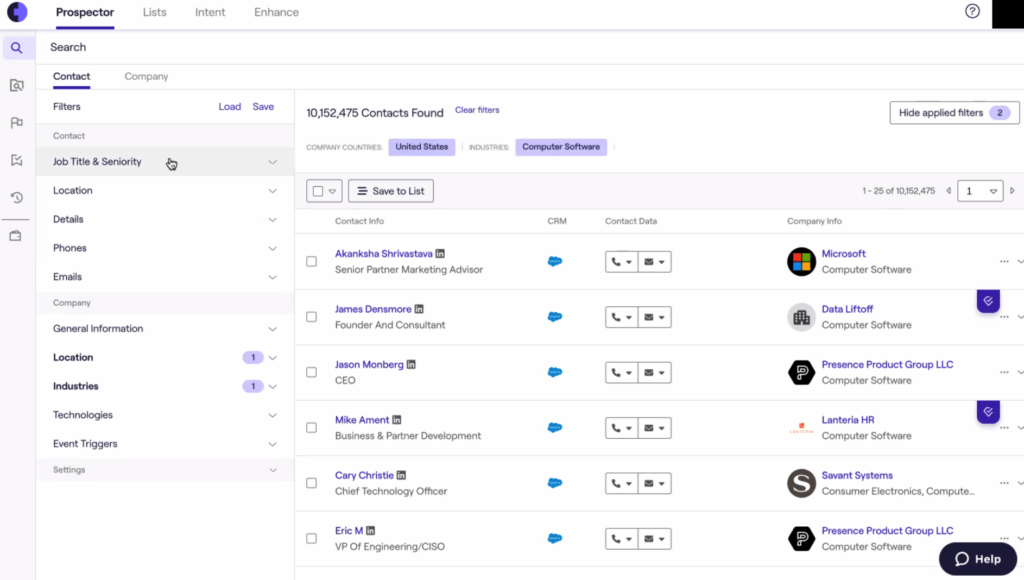 Cognism Overview
Cognism Integrations
When it comes to sales engagement platforms, Cognism Integrates with the category leaders, Salesloft and Outreach. They do not have an integration with Apollo.
When it coms to CRMs, Cognism integrates with Salesforce and HubSpot. They have a native app for Salesforce, but not for HubSpot.
Cognism Pricing
Cognism pricing is based on an annual access fee and user fee. Pricing starts at $15,000 a year and $1,500 per user and goes up to $25,000 a year and $2,500 per user.
Both of these are on annual-only agreements. so the minimum you'll pay is $16,500 or $27,500 a year.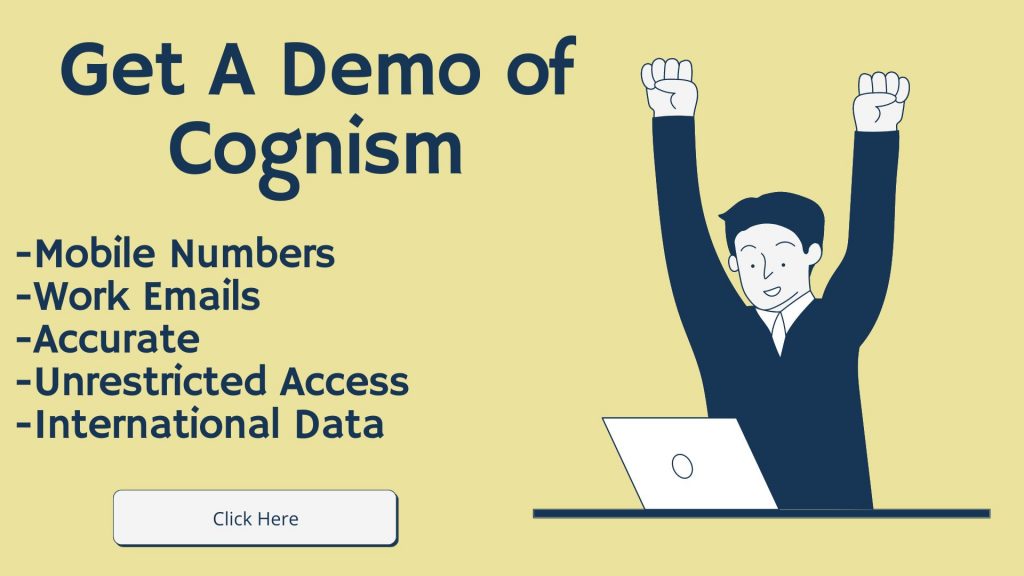 Cognism pricing is on annual only basis. It's possible to negotiate the per user fee. And payment terms should always be something to consider when negotiating your Cognism pricing with the vendor.
Cognism pricing can get you quite a bit:
Data
Email
Direct Dial
Mobile
Job Title
Location
Skills
Company
Industry
Revenue
Employees
Location
Funded Date
Technology
Events
Hiring
Funding
Intent (Bombora)*
Functionality
Unlimited Views
Unlimited Individual and Page Level Exporting
Diamonds on Demand*
Support
*only available on Diamond Plan
Cognism Pricing Plans
Cognism pricing plans are relatively simple. There are two plans.
Diamond – $25,000 Access Fee, $2,500/user
Platinum – $15,000 Access Fee, $1,500/user
The main difference between the two plans is that the Diamond plan offers Intent Data provided by Bombora and "Diamonds on demand" which is the service they provide to enrich contacts or provide you with the contact information you need within two business days. Determining which of the Cognism pricing plans comes down to deciding if you need intent data. While the Diamonds on demand feature is nice, you only get 50 credits per month and they don't roll over so it shouldn't be seen as a huge value add for the increase in the Cognism pricing.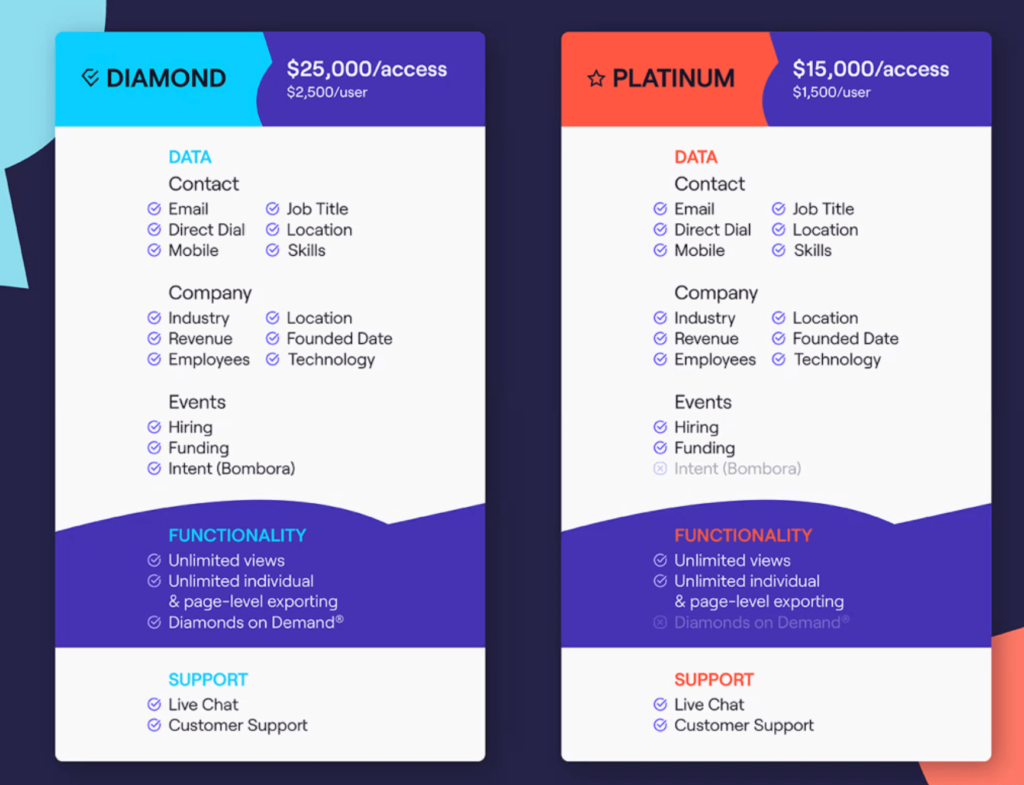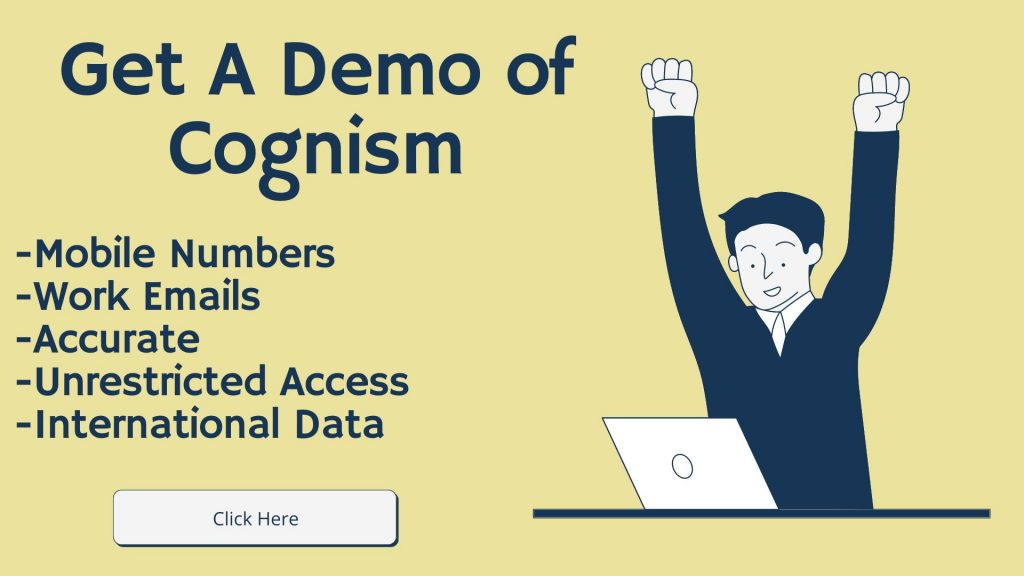 How Much Does Cognism Cost?
Conism pricing starts at $16,500 a year and goes up to $27,500 a year. Additional users may add cost.
If you're wondering how much does Cognism Cost, the good news is that it's relatively easy to calculate. Cognism pricing depends on which of the two plans you select and how many users you need. Obviously the cost of Cognism can increase rapidly if you have a lot of users.
| | | |
| --- | --- | --- |
| | Diamond | Platinum |
| 1 user | $27,500 a year | $16,500 a year |
| 5 users | $37,500 a year | $22,500 a year |
| 10 users | $50,000 a year | $30,000 a year |
As you can see, the user number is a big multiplier for Cognism pricing. It's worth understanding how many users you really need to have on it because your Cognism cost is heavily influenced by that.
How Much Does Cognism Cost?
Diamond – Prices are based on a an access fee and user fee. See pricing chart above.
Platinum – Prices are based on a an access fee and user fee. See pricing chart above.
How Do I Get a Demo of Cognism?
Click Here to book a demo
If Cognism Pricing Isn't Too High Or Not A Fit, Check Out These Cognism Alternatives
There are many Cognism alternatives to consider. We have breakdowns of comparisons too if you're considering ZoomInfo vs Cognism or ZoomInfo vs Seamless.