Sales Guide
Get The Book ------------>
Who Should Read This book?
‍This is written for early stage startup Founders who do not have a sales background, especially technical founders. This will help you get up to speed very quickly on all the basics of B2B sales as a startup Founder.
You'll learn everything you need to know about B2B sales to get your first customers and become a confident founder who can sell.
The information contained in this book is foundational. There is no fluff.

The book contains 75 pages of useful sales guidance and actionable advice.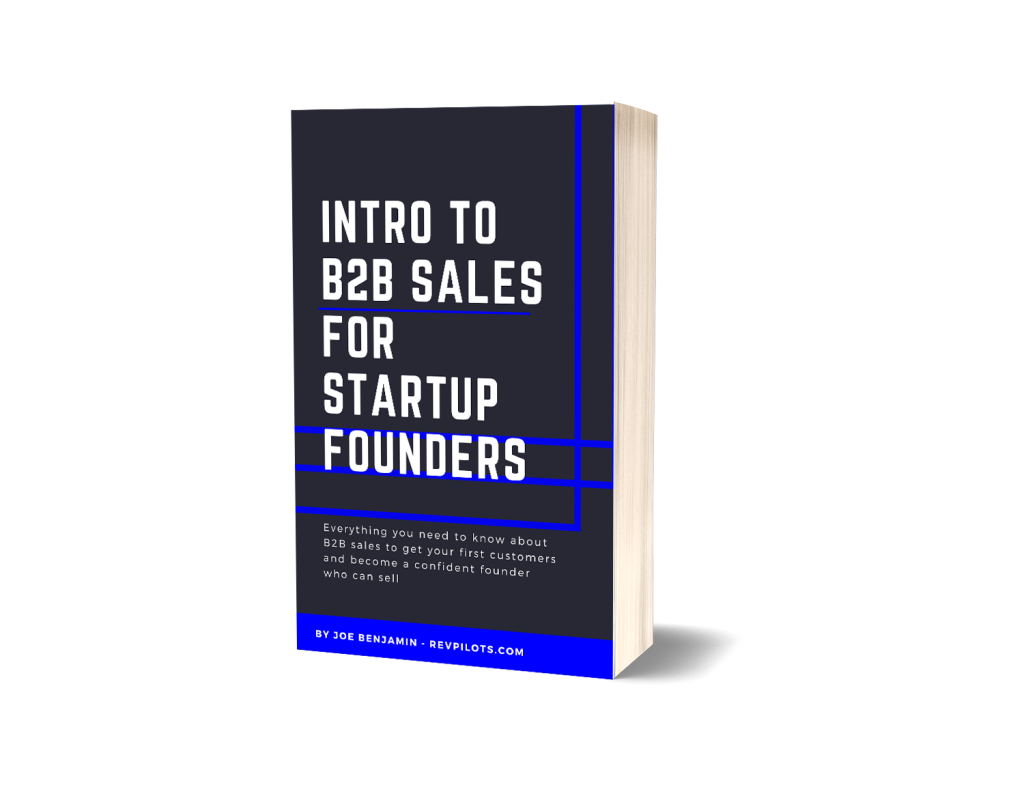 What Does The Book Cover?
‍What is B2B Sales?
Be a consultant
Good Salespeople
Founders Must Sell
When Can I Hire My First Salesperson?
You Can Learn To Sell
Basic Outline of How Sales Works
Sizes of Companies
Questions You Need To Answer
How To Get Meetings With Prospects
Channels To Get Meetings
Prospecting Tips
Cold Email Best Practices
Cold Calling Best Practices
How To Get Business with LinkedIn
Creative Outreach Ideas
A Simplified Sales Process
Discovery Questions
Examples and Call Structure
Demo Call Best Practices
How To Run Pilots
Proposal Best Practices
Pricing
The Sales Funnel
Sales Tips
Top Sales Tips
Recommended Sales Tools
Get In Touch
Enter your email to access the Free E-Book