What is Sales Outsourcing?
Sales outsourcing is when an organization decides to take a part of their sales process and bring in an outside firm, agency, or consultant to help them solve a sales related problem. Companies do this for a variety of reasons and it can have many benefits. It's important to consider your company's specific situation, challenges, and goals when considering a sales outsourcing partner.
There are many different sales outsourcing functions that companies can take advantage of. Depending on your specific need you may want to take a look at your sales process overall and determine where you need help.
Sales Outsourcing Services for Startups
The most common sales outsourcing is to help generate leads for the top of the funnel. This is when companies outsource lead generations to outside firms. Usually it's an overseas agency to help with top of the funnel by generating MQL and SQL. There are hundreds of firms that offer outsourced Sales Development Representatives.
Per Campaign Cost – This is when an organization hires an SDR agency to book meetings with a certain number of full time SDRs. Cost varies depending on how many SDRs are needed but prices usually start around $5,000 per month
Pay Per Lead – This is just how it sounds. An organization will pay for leads at a fixed rate, possibly variable depending on size of company. MQLs will be cheaper than SQLs but not as valuable.
Another sales outsourcing service is for fractional Sales Management. Startups benefit immensely when an experienced Sales Manager is brought in. Often the first sales leader is one of the Co-Founders who is spread thin and can't focus enough time on the sales team. A fractional Sales Manager or sales management outsourcing is able to come in and immediately pick up the slack. They're able This is to come in and help the individual contributors on the team
Pipeline reviews – Help Account Executives review the opportunities in their pipeline to forecast what will close and determine what they need help with.
Coaching – There may be specific sales related tasks that an individual contributor needs a manager's coaching. Things like improving discovery, cold calling techniques, and contract negotiation are a few areas of coaching a fractional sales manager could provide help.
Other Outsourced Sales Staff include Sale Operations and Sales Enablement
Many companies have a variety of sales tools such as SalesLoft, HubSpot, and ZoomInfo. And they need to find ways to integrate them with the workflow of the sales team. For example, a startup may need to connect their sales engagement platform to their CRM or develop custom integrations. Other Sales Operations services could be to design territories, create a new compensation plan, or building reports for the founder.
One of the biggest challenges for startups is the speed at which their organization changes. New skills are constantly required but it's impossible to hire for these roles. Outsourcing specific services to fill gaps is a fantastic way for startups to manage their growing pains.
Sales Enablement is a service early stage startups do not have the luxury of having but desperately need. Sales Enablement helps sales teams be better at their jobs. This could include coaching, training, providing them with the right equipment or content to do their job more effectively. Because most early stage startups have no regular training or coaching, sales outsourcing makes a lot of sense when it comes to the Sales Enablement function. After seeing what a sales enablement manager salary looks like, you'll strongly consider it.
10 Popular Sales Outsourcing Services
Generate leads
Build a sales playbook
Diagnose sales problems
Coach sales people
Build outbound sales process
Refine sales process
Improve salesperson workflow
Train salespeople
Write cold email sequences
CRM customizations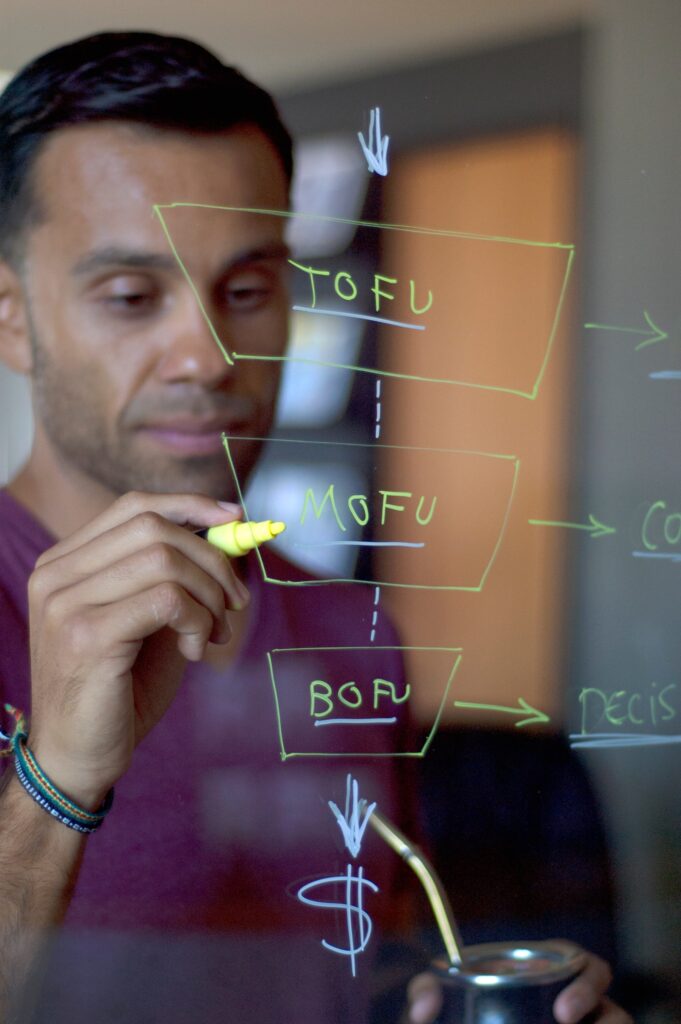 When Should You Consider Sales Outsourcing?
Sales outsourcing isn't for every company but there are times when it makes sense.
Expanding into a new market
Need a temporary skill set
Unable to hire full time
A temporary boost in top of the funnel is needed
Unsure if you need a full time hire
Lacking budget for a full time hire
Need to hit revenue goals
Established a repeatable sales process
Need additional sales staff
One reason is when you need to enter new markets. Whether you're testing the waters or you aren't familiar with an industry, outsourcing sales to a market expert could be a way to reduce the risk of failure when it comes to entering a new market.
A second reason is when you're unable to hire for roles. Hiring is competitive and sometimes it's taking too long to find the right person for a role despite the urgent need. This is the beauty of sales outsourcing. A company can fill this need without having to make a full time hire by outsourcing to a freelancer or agency.
Often sales leaders have lofty goals they're required to hit but don't have the required number of leads to hit their number. They know if they're getting a certain amount of MQLs and SQLs they'll close a percentage of them. If there's not enough, the math will not exist for them to hit their revenue goals. A temporary boost via sales outsourcing to get a few SDRs to generate MQLs and SQLs for a quarter, can set the sales team up for the year to hit their number. It would be impossible for an organization with limited hiring budget to bring in a few SDRs and then fire them. Not only would that not be a good financial decision, the sales organization would hurt their reputation. Sales outsourcing solves this problem.
There are some problems that need to be solved but do not require a full time employee. Outsourcing this sales function is a no brainer. You may be an early stage startup that needs help creating a new compensation plan or there's a need to build an outbound sales function. Both tasks require different skill sets and neither require a full time employee. Even if you believed you could hire someone to build an outbound sales function the chances that you could hire someone who would be as effective as someone who does this as their full time consulting business is unlikely.
Finally, if your sales organization hasn't established a repeatable sales process, sales outsourcing may not be a good decision. It's critical that there has been some repeatable and consistent success closing business. If you're an early stage startup that's able to generate interest, book meetings, but unable to close deals, it may make sense to bring in a sales consultant to diagnose if you have a sales problem. It's more likely that you have a product problem or market problem. Sales outsourcing to bring in new leads when you can't close them will be a waste of money. Bringing in a sales consultant to build your sales tech stack when you're not closing business, also a waste of money.
B2B Sales Outsourcing Benefits
Flexibility
Cost Effective
Immediate Impact
Scalability
Short Term Boosts
The first benefit is that it gives you flexibility. If you need a Sales Manager to bridge the gap but aren't ready to commit full time, sales outsourcing helps. If you have certain problems to solve that do not require a long term person on them, sales outsourcing is the perfect solution. Different needs and problems occur throughout the year. With the flexibility of sales outsourcing, organizations can address their needs as they pop up.
As mentioned above, there can be an immediate impact to bringing in a few more people to generate business in the short term. That's going to be too expensive and will take too long to implement. This immediate boost can have a positive impact on a company's bottom line. Sales outsourcing is also scalable. As demand for certain resources increases, outsourcing it to the relevant parties is a matter of connecting with the right provider. Sales organizations can add headcount as needed for a variety of roles without going through lengthy hiring processes. In the time it takes to get a job posted and wait for the first applicants to come in, impactful skill sets can be brought in house.
From a cost perspective, sales outsourcing can be quite affordable considering the alternative. Besides the obvious salary, there are many costs associated with hiring a full time employee:
Recruiting fee – $7-20K depending on on full time role
Employment taxes, health insurance, other benefits
Ongoing training and development
Equipment
Possible severance package
Most agencies and sales consultants work on short term agreements which may be more expensive on a per hour basis but overall tends to be more affordable than a full time hire.
Get Connected To A Sales Outsourcing Provider
(You'll speak with RevPilots, they'll determine your needs, then make a recommendation)
The Negatives
Sales outsourcing has a lot of benefits, but there are some drawbacks that you need to be aware of.
May not be a cultural fit
Can churn and burn your leads
Lack of internal growth
May not be as familiar with your product
When hiring an outside party, they may not be a cultural fit for working with your team. They don't have to pass a cultural test but it's important to consider the relationship your team will have with someone that you bring in from the outside. Especially if they're going to be in any type of leadership or management position. It's important to consider their skillset and how they'll work with your team. Just like with hiring. You'll need to spend some time vetting providers but the vetting process is less strenuous than a full time hire.
Sometimes sales outsourcing like outsourced sales development can be hit or miss.
Most outsourced sales development companies are based overseas. And make their money on the margin between the cost of labor overseas and what you could charge for the same job done in the U S. There are plenty of reputable overseas companies but you don't want to pay US prices for overseas labor. It is not uncommon for an outsourced sales development firm to charge $9,000 to $12,000 for a monthly lead generation campaign. And use salespeople in Mexico, India, or Columbia to conduct the work.
Another challenge with sales outsourcing when it comes to SDR work is that many SDR companies have SDRs who are working multiple client accounts. This means they're not going to be as familiar with your product. They won't be able to book as many meetings as your best SDR but they'll be able to supplement lead generation. It's critical to ensure they're not spamming the territory and playing a purely numbers game to generate leads.
Most, if not all of the fractional sales management roles will be based in the US. If there are junior people who are looking to move up in management, they may see this as vote of no confidence in their ability to move up within the company. This is usually not a concern but if you're considering promoting from within, it's important to provide clarity around the temporary nature of fractional sales management roles.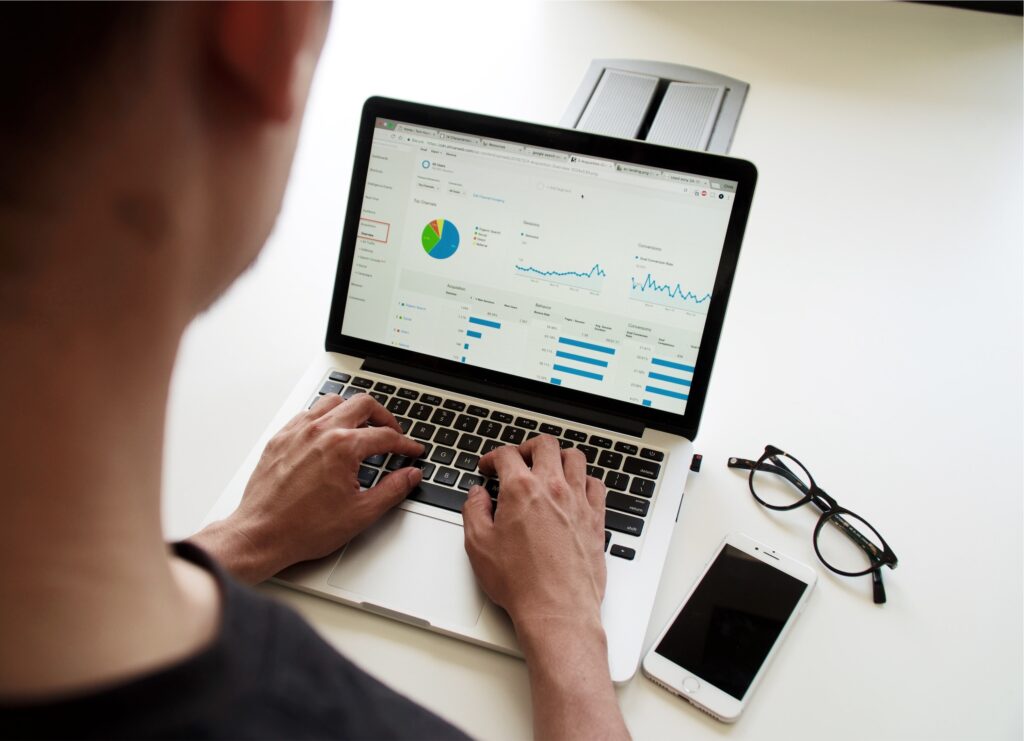 Pricing of Sales Outsourcing
Sales outsourcing varies, depending on the task and skill set required.
Another factor in the cost is how much capacity is needed. For something like outsourcing for sales development representatives, the more leads you need, the more it will cost you. The more outsourced sales staff required, the bigger budget needed. This shouldn't be a concern assuming your close rate justifies the lead generation.
For specific skill sets like Salesforce Administrators, that can run hourly anywhere from a $100 an hour to up to $400+ an hour.
A standard sales consultant who might help with things like sales strategy, building playbooks, or any type of coaching, could range from $100 dollars an hour up to $300 an hour. The rates may feel high but they're usually fractional roles and still significantly less than an equal full time employee.
Should Startups Consider Sales Outsourcing?
Startups that have not been able to sell their product themselves should not consider sales outsourcing. Using outsourced sales staff is a recipe for disaster. If they outsource the sales function without the founders being able to sell the product, the sales outsourcing company is not going to be able to help them. It's imperative that the founders at a minimum have a proven and reliable way to generate revenue before they start outsourcing any of the sales function. There are outsourced sales services that make sense for early stage founders to consider if they're still the number one salesperson at the company. Perhaps they can close deals but need help generating more meetings.
If a startup has proven that they can generate revenue and close deals through a standardized sales process, outsourcing sales to compliment their growth can be a strategic way to scale revenue. Adding outsourced sales services as a startup grows and new problems appear, is a smart way to solve problems in an effective manner. Check out our article on hiring your first salesperson.
Things to Consider
Location
Where is the sales outsourcing provider located?
There are many capable providers overseas. But often those types of providers rely on volume, not quality. They are more likely to spam territories to generate meetings. Versus taking a quality personalized approach with generating leads.
Industry expertise
When outsourcing a sales function it can be a huge bonus is the service provider is familiar with your industry. They will have some domain expertise that can help accelerate progress. It's not required but it can be helpful.
Past Experience
Does your outsourced sales service provider have past experience successfully solving the problems you need help with. This may seem obvious but it's important to drill down on their previous experience. Look for measurable success at previous roles or with other clients.
Do they have management experience?
Have they trained a team on what you need them to train your team? Have they helped optimize a workflow before at a company with a similar issue? How did they help with a pipeline review? Do they have experience in the field that you need help with? The whole purpose of bringing them in is that you want specific expertise to solve your problems. And if they don't have that experience or expertise, they're not going to be able to confidently solve your problems.
Are you on the same page? That's another factor to consider when outsourcing sales. If you do not see eye to eye with your sales consultant or you're not aligned with the outsourced sales company do not move forward with them. Do not let the pressure of hitting your goal make a hire that doesn't feel right. Alignment is critical.
Are they able to work with Marketing?
Bring in whoever's in charge of marketing to talk with any person that you're considering outsourcing any sales function to if marketing would be impacted. Sales and marketing teams that are aligned, outperform those that aren't.
Another thing to consider. One outsourcing sales staff is determining if they can integrate with your workflow? For some outsourced sales services, this will be irrelevant. But for others, it's critical that they can seamlessly integrate with your workflow. Whether that's passing leads. To the right people at your company, using your internal tools to communicate, or quickly getting up to speed with the tools you use to operate. You don't want to have to spend time trying to train them on tools as if they're another employee. The benefit of bringing any type of outside sales help is for them to help you solve problems much faster than if you were going to make a full-time hire.
Success By Sales Outsourcing
Overall, sales outsourcing can have a lot of benefits for companies, especially fast growing startups. It allows an organization the flexibility to address problems that come up as revenue grows. It's a cost-effective way to generate new revenue by leveraging outsourced salespeople. Sales outsourcing is something that a lot of companies look for as an extra tool in their toolbox as they grow.
When it comes to sales outsourcing, it's something more organizations should consider because it allows them to solve problems faster than they would with a full-time hire and it gives them more skill set versatility to their team.
Additional Reading