SaaS procurement is a growing necessity, with 99% of businesses using at least one SaaS solution to run their business. If you're not using SaaS procurement, you may be:
Paying more than necessary
Missing out on the best solutions
If you're not using procurement professionals, this guide will explain why it's important to begin working with procurement experts.
What is SaaS Procurement?
SaaS procurement is the process of seeking out and vetting SaaS providers to find solutions that are reliable, secure and compliant with the company's needs. The rise in SaaS adoption from businesses has created a dire need to work with procurement experts who:
Vet solutions
Verify compliance standards are met
Provide a list of potential SaaS vendors
The right procurement provider will work with you to find vendors, but they do so much more than that. When you're provided with a list of vendors, you can be confident that they meet any requirements and compliance stands that you have or must legally meet.
Business software purchasing has evolved due to the ease of signing up for and integrating SaaS into business environments.
At one time, a central buyer would be responsible for negotiating software licenses and handling the purchase process. SaaS is so intuitive that it allows anyone in an organization to:
Sign up for solutions
Pay for subscriptions
Employees don't even need to consult with IT for integration because SaaS products host their solutions on their own cloud networks. Although sometimes they should! The main concern for businesses is that employees often have subscriptions to duplicate products, and many aren't using optimal solutions.
SaaS procurement teams are tasked with finding the right SaaS for a business using a systematic procurement process that helps the business find the optimal solution at the right price.
Why SaaS is Beneficial to Businesses
A procurement manager of some kind is turning into a must-have because SaaS offers superb benefits to users, such as delivering high strategic value and low-cost entry. Businesses rely on the SaaS provider to handle IT, hardware management, security, different services, and more.
From a business standpoint, it only makes sense to use SaaS when it's possible because of the high level of security and cost-effectiveness.
Typical SaaS Procurement Process
Every procurement team has its own processes and procedures that they follow, but most will follow a process similar to what is outlined below:
Identify opportunities. The team in charge of procurement will identify your business's requirements. These professionals will be responsible for discussing the needs of each department or team to understand what software and hardware are needed.
Work through requests. Procurement teams will work through procurement requests, verifying valid requests and declining others.
Approval. If the request is approved, the finance department will need to approve the procurement as part of the budget.
List solutions. Next, the procurement team will begin creating a list of vendors and obtaining quotes for all solutions that meet software requirements, standards requirements and the approved budget.
Agreement negotiations. Legal teams will work to read through the legal agreement and better understand any legal concerns that exist in the terms of service. Negotiations and agreements may be made that are specific to the needs of a business.
Negotiation on price. Procurers will try to negotiate the best price when possible.
Sign the contract. Once all stakeholders agree to the terms and price of the SaaS solution, a contract will be signed. Once money is exchanged, training can progress to ensure that those using the solution can maximize its features and begin using the software with as little productivity loss as possible.
Procurement will also inject a few additional steps into the process before working on procurement negotiations. A few of the many tasks that the team may go through before negotiations include:
Demoing the solution to ensure that it offers the features and functionality necessary to meet the needs of the company and getting internal approval of decision makers.
Signing any non-disclosure agreements (NDAs) that are necessary to protect any confidential information between both parties.
Making sure the software passes IT, Security, and any other buying policies.
Agreeing on terms for fees and payments. This will include upfront payment discounts and payment terms (net 30, 60, etc.).
Discussing potential training options as part of the contract agreement.
It's important to consider employee training on how to best use SaaS solutions in the real-world environment. If a business needs to train potentially hundreds of employees, negotiating training into the contract may be a requirement that needs to be in place before signing a contract.
Larger businesses and enterprises will have more negotiating power than smaller businesses when negotiating extras into their contracts because of their purchasing power.
Roughly 31% of SaaS companies offer any type of discount. However, working with a procurement expert will help businesses identify the companies that do offer discounts and try to negotiate deals with greater success.
Software Procurement Strategies
Software buying is a journey, and many strategies are implemented into the process from the first to the last. Here's a general strategy that procurement professionals will typically carry out:
Begin by understanding the need of the business and areas where there must be an improvement to meet business goals.
Collect as much information as possible on the potential solutions available, including collecting data on the market.
Discuss requirements with team leaders and peers. End-user requirements must be discussed so that they can be discussed with the vendor.
Identify all core features of a solution. Verify that all of the core requirements that the team needs can be met by the solution.
Gather all of your pricing data from the vendor's sites to narrow down the list of potential solutions and find those that offer the best value.
Determine if there are trials available. Depending on the immediate demand for the solution, multiple trials may be used by teams to further narrow down products and see which works best for the business.
Work through the trial for two or three weeks to see how well the SaaS integrates into the business's workflow.
Conduct internal meetings with the business owner or main stakeholder to discuss the recommendation and receive the final approval needed before beginning the negotiation process.
Begin negotiations with the vendor to secure the best price and potential training to help the business begin using the solution as soon as possible.
Sign the contract and begin the implementation process.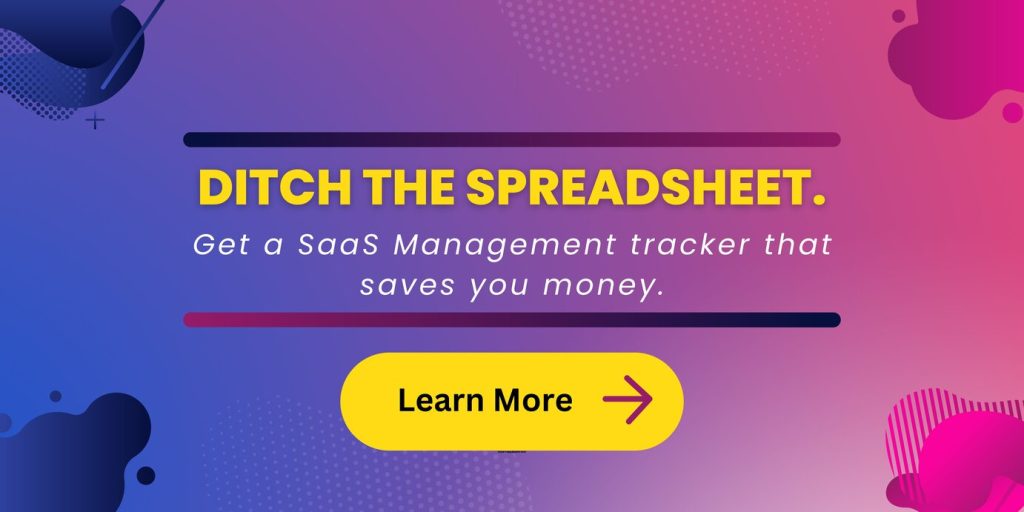 Other Software Procurement Negotiation Tips
Negotiation strategies will be important for businesses because they work to save money in some way. If a lot of users will need to use the platform, it may be possible to negotiate the price down.
The larger the business, the easier it will be to negotiate down the price of the service.
If price negotiations do not materialize, there may be options to negotiate training into the overall contract, too. Training negotiations are always a smart strategy because the business will need to train employees on how best to use the new SaaS.
SaaS companies are often more willing to provide training than to offer a pricing discount. If training does come at an additional cost, it may be possible to negotiate this price down, too. Pricing needs to meet the needs of all parties involved, and if pricing requirements are not met, the procurement expert must be willing to walk away from potential providers.
Procurers may also want to go into discussions with a list of other vendors, their pricing and features.
SaaS companies do not want to lose potential business to their competitors, so they'll often negotiate better terms to keep a customer's business.
SaaS Procurement Services
The SaaS market is growing by a staggering 18% annually. Due to rapid growth, it's often necessary to use SaaS procurement services. There are always new solutions, and while many won't replace all of the subscriptions that a company maintains, some will offer substantial benefits that make them a must-use.
Often, SaaS solutions offer different pricing options and tiers that can be confusing to finance and IT teams. Parsing through the information and comparing options can be time-consuming.
SaaS procurement services simplify the process by handling many of the complicated aspects of procurement, such as:
Contract negotiations
Finding the optimal solution for a company
Additionally, these services often provide benchmark data on prices and will evaluate your current tech stack to evaluate your needs and optimize your solutions to eliminate redundancy.
In many ways, SaaS procurement service providers act as an extension of your team. They work closely with the relevant departments in your company (finance, legal, etc.) and will negotiate with vendors on your behalf to secure the best deal.
Tips for A Better SaaS Procurement Experience
SaaS procurement doesn't have to be complicated or stressful. There are many steps you can take to improve the procurement experience.
Shop Around and Compare Your Options
It may seem like an obvious step, but many teams fail to shop around and compare all of their options before making a final decision. It may be convenient to simply go with the first solution you find, but it may not be the best option for the organization.
Teams may fail to shop around because:
They're pressed for time
Someone on the team has used the platform before
Someone on the team knows someone who works for the provider
However, there are many reasons to take the time to shop around.
In most cases, there are multiple providers offering similar applications. Some may have unique features that would benefit your company.
On the other hand, some platforms may have features that you don't need.
One competitor may offer a better price than another.
Some providers offer more flexibility when it comes to customization.
Most of all, if you get multiple quotes and talk to other buyers, you'll have leverage.
It's worth the time and effort to shop around if you want a better procurement experience.
Don't Rush the Process
Many teams are under pressure to find a SaaS solution quickly. However, it's important not to rush the process. Shopping around has many benefits, but it's still a process that takes time.
When you don't rush the process and take your time comparing your options, you can find a solution with all of the right features at the right price. If you simply choose the first solution you find on Google search, you may wind up with a bloated application or, worse, an inadequate solution that doesn't meet your needs.
So, take the time to ensure that the SaaS solution really is a good fit for you and the team.
Always Push for a Demo or Pilot
You wouldn't buy a car without taking it for a test drive. Take the same approach for SaaS procurement. Always push for a demo or pre-purchase pilot before committing to large contracts.
A demo or pilot will allow you to:
Determine whether the solution is really the best fit for your team
Gauge how difficult it will be to train employees to use the solution
Ensure the platform doesn't have more features than you really need
If possible, allow relevant team members to participate in testing and get their feedback on the experience.
Evaluate Pricing Tiers Carefully
SaaS providers typically offer multiple tiers of pricing, which allows teams some flexibility and ensures businesses aren't paying for more features than they need. The higher the pricing tier, the more you get in terms of features, support access, etc.
However, lower tiers may have some hidden costs. For example, it may be missing features that you need from higher tiers, and you may wind up paying for these features as add-ons.
Take the time to evaluate each pricing tier carefully and honestly. You may find that while a higher pricing tier may come at a greater cost, it will provide you with all of the features you need.
Negotiate Pricing
Typically, enterprise-level SaaS solutions provide little information on pricing because their solutions are designed to be tailored to the client's needs. Their pricing tiers may start at a certain price, and the final cost will be negotiated by the sales team.
Make sure that you're fighting for the best price for your team.
Push to get your company into enterprise-level tiers. Often, these tiers offer volume-based discounts that can save your company quite a bit of money.
Don't accept the first price the sales team gives you. Negotiate and push for a better deal.
Sales teams want your business, so they'll likely be willing to negotiate. Their first price is rarely the best, so don't be afraid to push for a better price.
Use a SaaS Procurement Platform
SaaS procurement can feel like a daunting task. To find the best solution for your company's needs, you may have to dig around. The research stage can be a lengthy process. However, a SaaS procurement platform can save you time by showing you all of your options at a glance. In most cases, you can compare options and pricing right from the platform.
SaaS Procurement Platforms
For mid to large-scale enterprises, managing and procuring SaaS solutions can be a major challenge. Multiple departments may be using apps with similar features and without a management platform, they may not even realize it. When it comes time to procure new SaaS solutions, it can be a cumbersome and tedious process to find solutions to compare.
SaaS procurement platforms make it easy to find and vet SaaS applications. They also allow for mindful management of SaaS solutions from one central location.
The right platform allows an organization to visualize its tech stack at a glance and determine which team members are using them.
Essentially, these platforms act as a one-stop shop for your SaaS procurement and management needs. They allow for intelligent monitoring of your SaaS solutions and also:
Eliminate redundancy
View upcoming renewals
View and leverage benchmark data for renewal negotiations
Ensure compliance
Use data to determine which SaaS solutions are no longer needed
See which apps have overlapping functions
Find the best SaaS solutions for your company's needs
SaaS procurement platforms save businesses time and money by reducing or eliminating SaaS wastage. They also put a wealth of data at your fingertips to better manage your tech stack and ensure you're not paying more than you need to for your SaaS solutions.
SaaS Procurement Checklist
Use the checklist below to ensure that your SaaS procurement process is a success.
Identify your team's requirements
Conduct research to find potential solutions, or use a SaaS procurement platform to find solutions
Shop around to find solutions with the most attractive prices and features
Evaluate pricing tiers carefully
Take the SaaS solution for a test drive and get relevant team members involved
Once you've identified the optimal SaaS solution, negotiate pricing
Sign a contract to begin using the software and training employees
Use a procurement platform to manage your SaaS subscriptions
Remember not to rush the process when comparing your options. Procurement shouldn't be a rushed process.
With the right processes and strategies, SaaS procurement can save your company time and money by finding solutions that offer only the features you need. By making use of SaaS procurement platforms, you can compare your options for new solutions while managing your current SaaS subscriptions from one centralized location.
Use the tips and strategies in this guide to enhance the procurement process and eliminate SaaS wastage.