A Business Development Representative (BDR) is the initial point of contact between a business and potential customers. The role's main purpose is being part of the sales team to generate qualified leads.
In most businesses, a BDR is tasked with researching the market, identifying potential customers, and contacting them. They generate new business opportunities, often through cold calls, cold email, networking, and social selling.
While BDR professionals generate leads, it is not their responsibility to convert them. Throughout this guide, you will learn what business development entails, what a BDR professional does, their responsibilities, skills needed, and qualifications.
A Closer Look At A Business Development Representative
A business development representative is a professional usually within the sales department whose specialty is prospecting for outbound leads. BDRs can sit within the marketing department. The reason for that is because they're responsible for top of the funnel which is a core marketing responsibility. Business development reps are sometimes referred to as Sales Development Representatives (SDRs). Their job entails prospecting, outreach, and lead qualification.
Once they get lead lists from the marketing team in the organization or their SDR manager, BDRs reach out to prospects to set qualified meetings for Account Executives. Rather than closing the leads and handling a full sales cycle, BDRs try to connect with as many leads as possible and then determine the ones that are a qualified fit. Often referred to as a sales qualified lead or SQL after they're qualified. This way, the closers in the organization will only sell to qualified leads.
A BDR is also expected to answer questions, educate, and send relevant resources to potential customers. Once a lead is approved, the professional will schedule the next steps with the relevant sales reps. The steps could be:
Demonstration
Further fit assessment
Strategy call
Consultation
Technical call
Most companies compensate their BDRs based on the number of qualified leads they move through the sales pipeline, in addition to a base salary.
Where are BDRs in the Sales Organization Structure?
The BDR role is an entry-level position within the sales department. Business development representatives are front line sales professionals, ensuring that every lead generated is a good fit for the business before advancing to other steps.
The BDR's qualification process is essential as (Account Executives) AEs require a steady supply of qualified leads to convert. Sending the AE unqualified leads is a waste of their time and a poor client experience.
With a BDR's input, account executives should only focus on closing qualified leads, which saves the business time and money. It makes for a more efficient sales operation.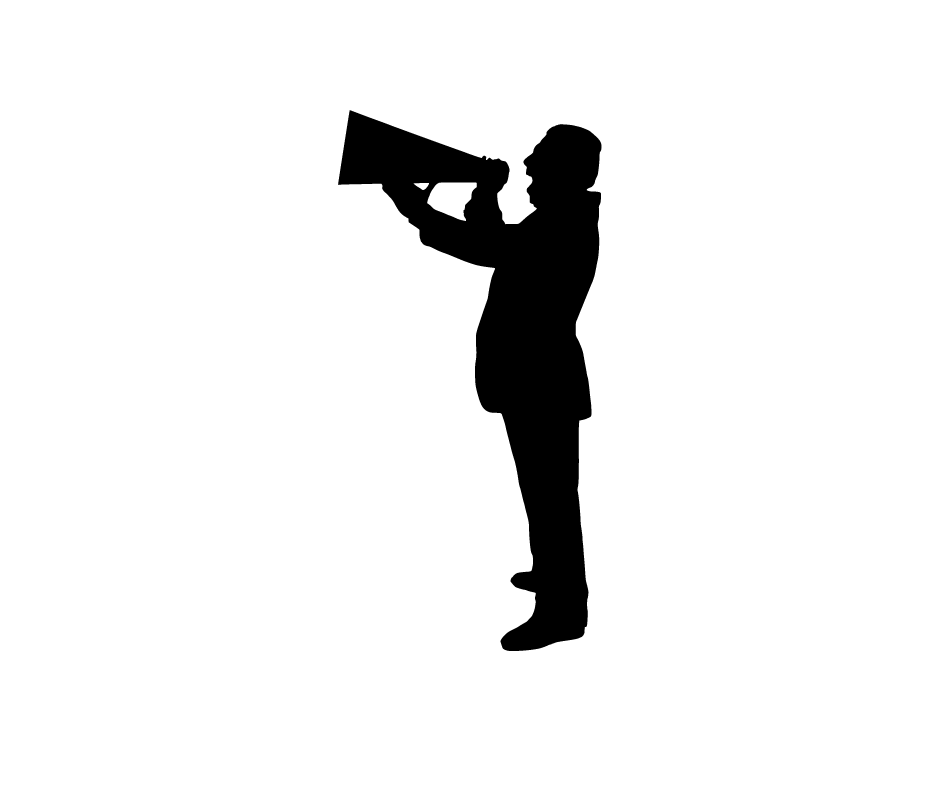 Outbound vs. Inbound Sales Development Representatives
Sales development representatives can be classified as inbound or outbound—depending on who initiates the first connection. With outbound sales, the SDR uses a marketing list to email or call the prospects, qualifying them for the account executives.
In inbound sales, the BDR acts via calls and emails— that have already been provided by the prospect. Based on statistical findings, about 75% of outbound prospects, and 65% of the inbound leads are qualified.
Business Development Representative Job Description – Things To Consider
Th business development representative position is an integral to establishing new opportunities, and building brand awareness. BDRs accomplish this by committing to consistent prospecting and being responsive to inbound leads. A good BDR to learns about their company, industry, and stays on top of trends.
Other primary responsibilities of a BDR include cold emailing, cold calling, supplying prospects with requested marketing material, and generally overseeing lead generation. A good BDR should be familiar with the buyer persona that their company sells to. Being able to understand their goals and challenges, allows a BDR to have valuable conversations.
A business development representative job description should consider skills and personality. A desire to learn and demonstrate flexibility, will serve a BDR well. The job description should highlight sales and customer service as critical skill areas. The applicants should also be able to communicate, and present product information confidently.
Given that a BDR is usually an entry level role, soft skills should be considered foundational. It should require the applicants to demonstrate the interpersonal abilities required to establish and strengthen business relationships.
What Does a Business Development Representative Do?
The role of a business development representative differs based on each organization's definition. The role of these professionals—in almost any case—involves outbound and inbound sales prospecting as follows:
| | |
| --- | --- |
| Outbound Sales Prospecting | Inbound Sales Prospecting |
| Reaching out to prospects who have never engaged with the solution or product on offer (cold prospecting) | Warm prospects who have already shown interest in the product/solution on offer and have engaged with the business through the marketing channels |
Regardless of the industry, BDRs are responsible for:
Finding new leads
Qualifying the leads
Connecting with the leads
Educating the leads
Pushing the qualified leads to relevant sales colleagues
Several things go into each of these responsibilities, but the main objective is to get as many qualified leads as possible to the account executives. BDRs focus on top of the funnel, generating sales qualified meetings.
Discussed below are some of the primary responsibilities of a business development representative:
Research
BDRs need to search for new prospects within their territory
Research is one of the strategies that set successful BDR professionals apart, and falls into two categories:
This is a process that is used to spell out the target audience, by pinpointing suitable customers and identifying the problems the product can solve for them. Such information will guide the BDRs during their outreach and conversations.
Individual Prospect Research
This is a process used by BDRs to learn about a specific lead. Adequate preparation is vital in individual prospect research. It shows the prospects that the BDR took time to understand their specific needs, which helps develop credibility and rapport.
BDRs often use LinkedIn to carry out their research. LinkedIn provides a BDR information regarding the prospect's responsibilities and role. They may also use Google or visit the prospect's website to obtain useful information like:
Who they are
What they do and how they do it
What company news or events are relevant
What are they hiring for

Lead Generation
A good business development representative should be proficient in lead generation. This entails composing a list of potential customers the BDR can reach out to, acquiring their contact information, and reaching out. The main objective here is for the BDR to try and connect with as many leads as possible.
To hit your quota as a BDR, you'll need to get good at cold outreach. BDRs use different methods to contact potential customers and connect with them, including:
Emails
Phone calls
Direct mail
Video outreach
LinkedIn outreach
Events
Social selling
All the methods are as effective as the BDR. Different industries work better better for cold calls, whereas other industries, you need to go to a trade show to drum up new business. Some BDRs can craft a compelling personalized email, others prefer grinding out cold calls. The most effective outreach is going to be a combination of the above.
Cold Calling For BDRs
Effective business development representatives are capable of booking meetings using the phone. The BDR may have to dial 80 people before they book a meeting.
At some companies, a business development rep could make over 400 cold calls a week. With a 1.25% conversion rate, that would result in 5 meetings booked a week.
The goal of cold calling is to book a meeting. Before a meeting is confirmed, BDRs are often required to qualify the prospect. Sometimes it's more beneficial to set a meeting, get off the phone, and qualify later. The required qualification information varies from one business and product to another.
Cold Emailing For BDRS
According to research findings, about 21% of people check their emails five times a day or more. If you're a white collar professional, it's likely way more than that. BDRs can effectively use cold email as a way to get their foot in the door or warm up a prospect for a cold call.
Personalized emails have been proven to perform significantly better than templated generic emails. Personalizing email is critical to cut through the noise. Prospects are inundate with emails that are generic and templated.
BDRs who spend a little bit of time on researching their prospects and sending the first email as a well researched and personalized email, can then follow that email up with a more templated/scalable approach.
Educating and Qualifying Leads
BDRs are also responsible for educating and qualifying the leads they connect with. The lead qualification process can have two key components:
Qualification Criteria
Educating
The BDRs needs to learn more about their prospects before they send them to the next step in the sales process. As part of the qualification process, BDRs should learn the prospect's needs, pains, and how the product they offer can address their pains and needs. Each company has their own qualification criteria for handing off a lead to an account executive.
The BDR may want to find out whether the prospect's needs/pains are a fit for their offering and whether the prospect can afford the product/service. Here are other things the BDR should learn about the prospects before qualifying them:
Timeline – is the product/service a priority for the prospect?
The number of employees/users – does the product support that number of users?
Decision process – who is the decision-maker in the target company? If the prospect is not the decision-maker, do they have a buy-in option from the decision-maker?
Pain – Is there a pain the product can solve for?
Business development reps are trained to evaluate a good fit for the product they offer. If the prospect matches the profile of a good customer, the BDR will move the prospect to the next step.
It is also the responsibility of a BDR to educate their prospects, by answering their questions. While educating the prospects, the BDR should expect to address questions such as:
Capabilities – Can the product/service on offer address the prospect's needs?
Process – what happens after the prospect signs up?
Past customer success – do you have past customers who can attest to the effectiveness of the product/service? What case studies can you share?
Features and benefits – how does the product on offer compare to or differ from competitor's products?
Pricing – What does this cost? Are there monthly contracts available or is it only an annual agreement?
The BDR should have succinct answers for the prospect. Being unprepared would not reflect well on the organization. As the first point of contact for a prospect, a BDR can create a lasting impression.
A Day In The Life Of a Business Development Representative
A day of a BDR will vary based on company and tenure but below is a pretty standard outline of wha ta day could look like.
8:30 a.m. Check email to see if any replies came in from the follow up emails sent out this morning, plan day.
9:00 a.m. Check in with boss, quick 15 minute standup meeting
9:15-9:30 a.m. Check CRM for any new marketing qualified leads that came in over night that need to be followed up with. Look at tasks set, quickly edit plan for day.
9:30 a.m.-12pm Make cold calls, write cold emails according to the steps required in the sales engagement platform.
12-1pm Break for lunch
1-5pm – Continue with cold calls and other outbound actives, update CRM as needed. Respond to any inbound requests. Take 15 minute break every 60 minutes.
5-6pm – Build list for tomorrow, update CRM
Business Development Representative Skills
What skills should an entry level BDR exhibit and master to succeed? The skills a business development representative should master fall into four broad categories:
Product knowledge and industry awareness
Resilience, consistency, and discipline
Organizational and time management
Technical skills
Image Source: The balance careers
Product Knowledge and Industry Awareness
It would be difficult for BDRs to answer a question regarding a product they do not understand. It would even be harder to sell a product/service if the BDR cannot explain its features and benefits. Successful BDRs know what they sell and what's going on in their industry.
To achieve this, BDRs use different techniques, including:
In-house product training – helps BDRs learn the basics of the product on offer
Learning from colleagues
Using online resources – the in-house resources that are meant to help customers gain a better understanding of the product may also be used by BDRs to learn more about the product.
Engaging with other departments in the organization, such as product, support, and design departments
Researching the industry – almost every industry has publications and newsletters BDRs can learn from
Resilience, Consistency, and Discipline
Being a BDR comes with a ton of rejection. Your days are often spent reaching out to people who have no interest in talking to you. It's possible to make 100 calls and have zero people respond positively.
In fact, it's possible people are rude to you. Calling them and interrupting their day may cause them to lash out. You'll feel terrible and it can throw off your entire day but the calls have to be made. Handling rejection as a BDR while making sure the job gets done is critical to success.
Consistency is the name of the game for a business development representative. Without it, a BDR is going to miss their numbers. Ensuring the activity volume is met each day is how to hit your quota. Sales is a numbers game and waiting until the end of the month to make up for low numbers is a recipe for failure. Something as simple as the chart below can help a business development representative book enough qualified meetings.
| | | | | |
| --- | --- | --- | --- | --- |
| Monday | Tuesday | Wednesday | Thursday | Friday |
| 60 calls | 60 calls | 60 calls | 60 calls | 60 calls |
| 25 personalized emails | 25 personalized emails | 25 personalized emails | 25 personalized emails | 25 personalized emails |
Additionally, turning down prospects who are not a good fit is part of the BDR job. To succeed, the business development rep should be able to get past the customers who are not a good fit. It may feel good to push a meeting to an AE but the truth will eventually come out. Following the process laid out by the company is how to succeed. Without the discipline to do the right things like proper qualification and hitting the daily activity goals, a BDR will struggle.
Succesful BDRs set and monitor clear goals. Goals provide clarity around the number of meetings they need to book. From there, a BDR can determine how many calls, emails, etc., they need to make to hit their goals.
Organization and Time Management
On a normal day, a BDR has a lot on their plate, hence has a lot of details to keep organized. The BDR needs to have strong time management and organization skills to hit their daily goal. Some of the skills that will come in handy, in this regard, include:
Having the right system to keep customer details straight and organized
Using naming conversions to prioritize their leads
Making use of such tools as online notes, and CRM to keep their leads organized
Setting and following up with their tasks
A BDR's day to day is a repeatable process. While sales cadences may come in handy for outbound activities, efficient BDRs need to create a system that is a fit for all of their work.
A BDR should refine this process with time. In addition to organization, business development reps need to manage their time effectively. When the work is organized, the professional will know what to do and when to do it. Time blocking can be a great tactic for organizing their day.
Technical Skills For a BDR
A good BDR should be a natural communicator and able to quickly think on their feet. The best BDRs are strong copywriters, who understand how to convey effective messaging to their prospects. It's not enough to simply regurgitate talking points.
Active listening is critical for success. Without it, a BDR won't be able to communicate effectively with their prospects. Too often, BDRs want to say something instead of listening. It can be uncomfortable to stay quiet but that presents an opportunity to learn more about a prospect.
To hit their targets, a business development representative needs to combine their skills and and work hard. The role has no secrets or surprises. It's a grind that requires a diverse skillset and a lot of discipline.
Additional Reading