Home-Archive
Solve Sales Problems With Top Sales Talent
Revpilots is a Marketplace of the Top Fractional Talent in Sales. Get Management, Processes, Strategy & More
Book your complimentary Consultation to discuss your current sales issues and get a tailored plan with Solutions.
Revpilots provided a fractional Head of Sales who was able to take a lot of the sales management responsibilities off my plate and provide the sales expertise we were missing as a startup. In three months my only salesperson went from $19K a month to $50K a month because we finally had the sales help we needed. We also added a fractional Account Executive because of how well things are going!
Our Revpilots consultant has been incredibly knowledgeable and communicative, and very quickly felt like part of our team. We really appreciate how they've improved our sales process and even added a Revpilots SDR to support the team to meet our changing needs as we've continued to make progress. We're happy to have them in our corner!
We needed a fractional Head of Sales who was able to professionally manage my sales team. The results were immediate. They were able to remove bottlenecks that improved our sales process.
As a founder with no prior sales experience, I needed help building out my sales foundation. Revpilots connected me with a sales consultant who completely changed the way I looked at selling. I discovered it's actually possible to enjoy the process-and I'm seeing a LOT more sucess getting in front of clients and moving deals along.
Revpilots connected us with and expert cold email copywriter who turned around work on time, it didn't require revisions, and most of all, got us tons of intrested leads! Working with an actual sales professional was a relief: we're not gussing if we have a good team anymore.
Revpilots connected us with a sales consultant who was able to guide us through the process of hiring our first sales hire. They also helped him get onboarded with the proper sales tooling and advised on an outreach strategy. Revpilots even introduced us to a top notch sales recruiting firm.
Featured Service of the Month - Pay Per Lead Generation
We Accept Less Than 6% Of Sales Talent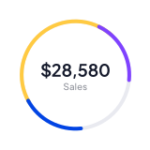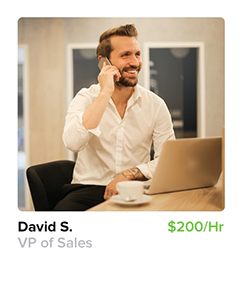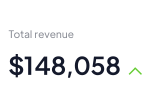 Hire one Role or build an entire Fractional Team.
Get a sales manager for 5-20 hours a week to help with coaching, one on ones, or any other sales management tasks.
Sales Development Representative
Add 1 or 20 Sales Development Representatives to your team to help prospect and book more meetings.
Subscribe to our newsletter