LinkedIn is a great place to connect with like minded professionals and by adding interests on LinkedIn, one can give a prospective connection something to talk about. Not only does adding interests start a conversation, it can be a way to help you stand out and build a connection with someone who might not know you're interested in something.
Surprisingly, adding your interests can also have an effect when searching for a job. It enables users to connect themselves with employers on a more personal level. The interest section might give recruiters that nudge needed to message you.
You don't have to but it's recommended because it humanizes you and can make you more relatable. People sometimes include an interest section on their resume because it's a good conversation starter. Doing this can make it easier for a recruiter to message you by giving them a premise to work with.
How To Add Your Interests on LinkedIn
Back in the day, in order to add interests, you had to go to the "additional information" tab. However, LinkedIn has updated its UI, things have been made simpler. There is no need to update the interest section manually. To add interests on LinkedIn, follow these steps.
On the homepage, use the search box and type the company that interests you. The interface will show you results related to the keyword.

Visit the page of the organization that you want to add to the interest section and tap the three-dot button and there you will get an option to follow the page.
You will be able to see that organization in the interest section of your profile
Note: You cannot add interests directly from your profile as there is no dedicated button available.
How to Remove Interests on LinkedIn
Interests on LinkedIn are created based on the companies, schools, and groups you've listed or are a part of. Removing interests is pretty tricky when compared to adding interests. Here are clear steps that will help you.
Navigate towards your profile by tapping on the "Me section"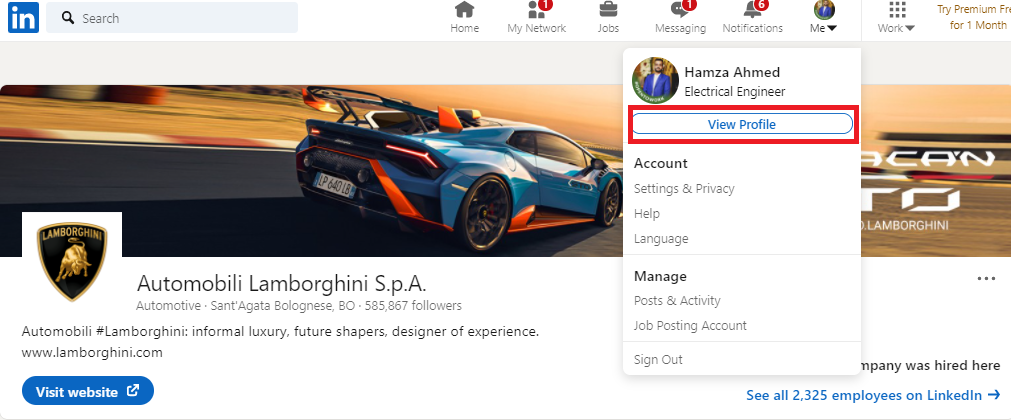 Scroll down to the interests section and click on "See All"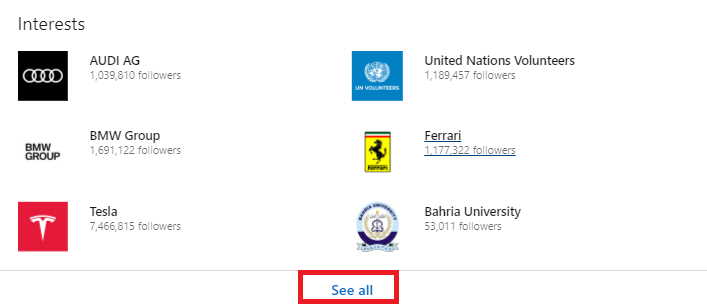 LinkedIn allows you to view interests by categories. Select the category from where you want to remove the interest
Click the checkbox (Following). Once you do that, you will see +Follow instead of the check.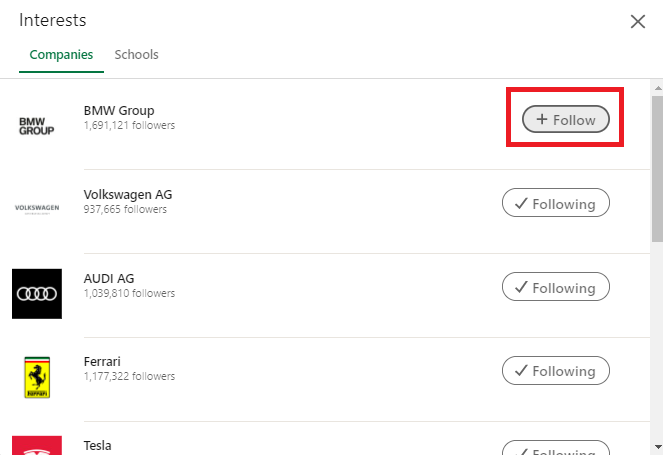 How to Change Your Interests on LinkedIn
If you are wondering how to change interests on LinkedIn, go to your interests section and remove the ones that you no longer want recruiters/connections to see. This way, you can change the interests on LinkedIn.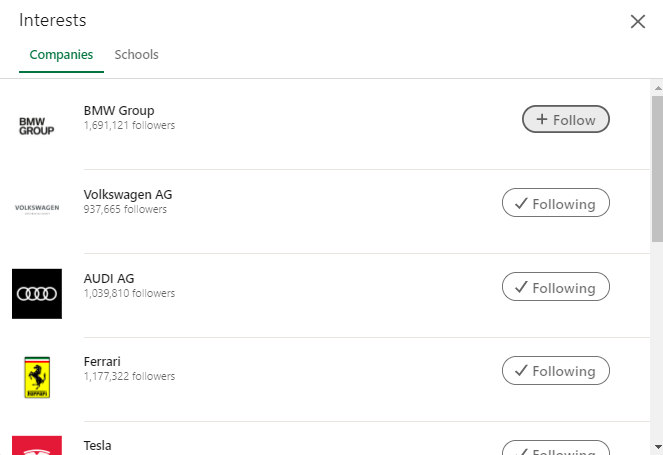 Using these steps, you can add or remove interests and allow recruiters to hunt you down for that specific job role.
Need more help using LinkedIn?
Here are some other posts that might be helpful.
How To Block Someone On LinkedIn – Step by Step Guide
How to Tag Someone On LinkedIn