Learning how to search by hashtag on LinkedIn can create new opportunities and avail a user to different content.
Hashtags enable users to search for their favorite pages, companies, contacts, and topics. Some LinkedIn content creators have branded themselves with their own LinkedIn hashtag. By adding hashtags to posts, content creators make it easy for users to find their older content.
LinkedIn hashtags work in a similar way that allows you to reach out to your network by extending the search based on the #XXXXXXX. Hashtags on LinkedIn posts can be used to categories content by topic, company, etc.
LinkedIn users often use hashtags to search for a topic based on a specific industry. Here's a basic example. Let's look at this post from Maserati. They've added "#Maserati" in the posting.
By adding "Maserati", the company is categorizing the post specific to the company only. This helps users find the post when they are looking for any content realted to Maserati.
There are multiple ways that you can use to search by hashtags on the service. Here is how to search by hashtags on LinkedIn.
Main Feed/Home
On the homepage of your profile, you will see two sections about hashtags. The tab on the right (Add to your feed) enables users to add recommended hashtags quickly. The bottom left section shows hashtags you are already following.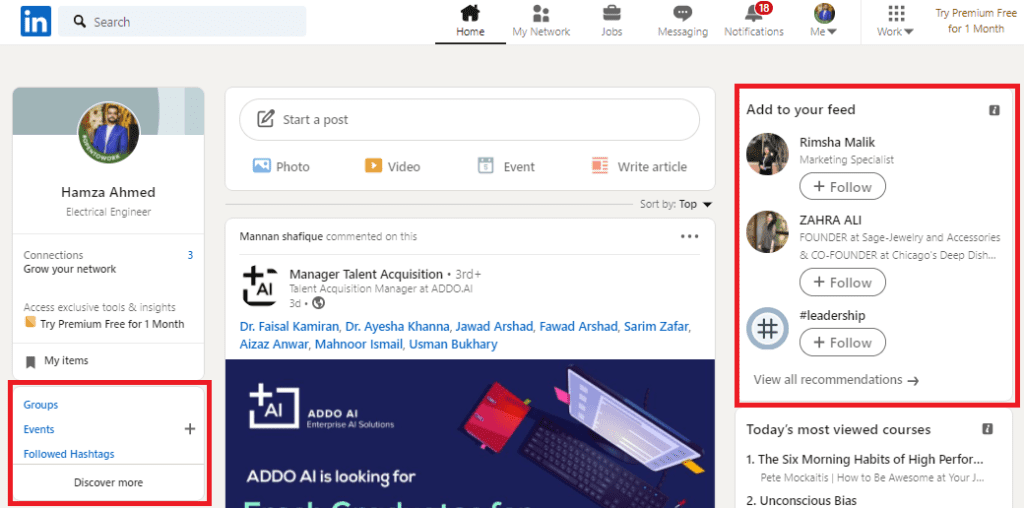 By clicking on either option, you will be diverted to the discovery page, where you can follow hashtags.
The second method to search by hashtags is using "My network" tab.
On the homepage, click on the "My Network" button.

Under "Manage my network", select the option Hashtags.

Select "Follow fresh perspectives".

You will be able to see related hashtags.
Look for hashtags on posts showing up on your news feed. By clicking these hashtags, you will be exposed to posts that are also using the hashtag.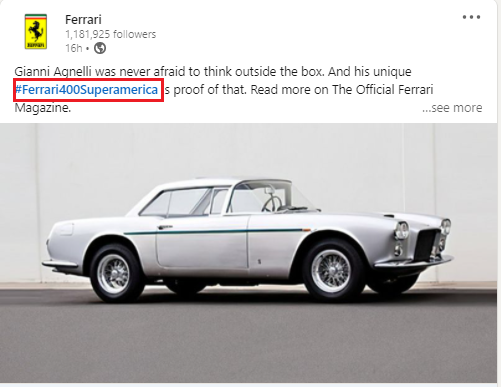 Another method to search using hashtags is typing the name starting with #. Here is how to do it.
On the homepage, tap on the search bar.

Type the name in this manner "#technology" and press enter.

It will show you all related posts where technology hashtags are used. .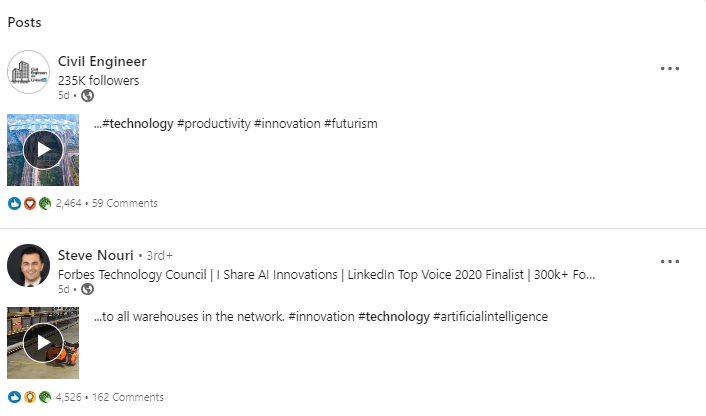 And that's how to search by hashtag on LinkedIn.
Other LinkedIn Helpful Guides
How To Send a LinkedIn Voice Message
How To Block Someone On LinkedIn
How To Add Interests To Your LinkedIn Profile