Understanding How to send a LinkedIn voice message using the LinkedIn Mobile App can open up new ways to connect with prospects. LinkedIn offers an overlooked feature for users who have access to their mobile app.
LinkedIn voice messages provide a new way to make a first impression or follow up with a prospect or recruiting candidate. Instead of another text based message, you can send an audio recording. This is a great way to stand out. Not only can it showcase your personality, but audio is better at conveying tone.
Salespeople and recruiters should use this tool as a way to differentiate themselves from the mass text based LinkedIn messages people receive from LinkedIn automation tools on a daily basis. LinkedIn voice messages can also be used as a quick way to introduce yourself to a new connection. The key with using a voice note on LinkedIn is that you're doing something that other people will not do. This will make you stand out.
How to Send a Voice Message Using the LinkedIn Mobile App
Open the LinkedIn app on your Android/iOS phone and navigate to the messages section by tapping the icon in the right upper corner.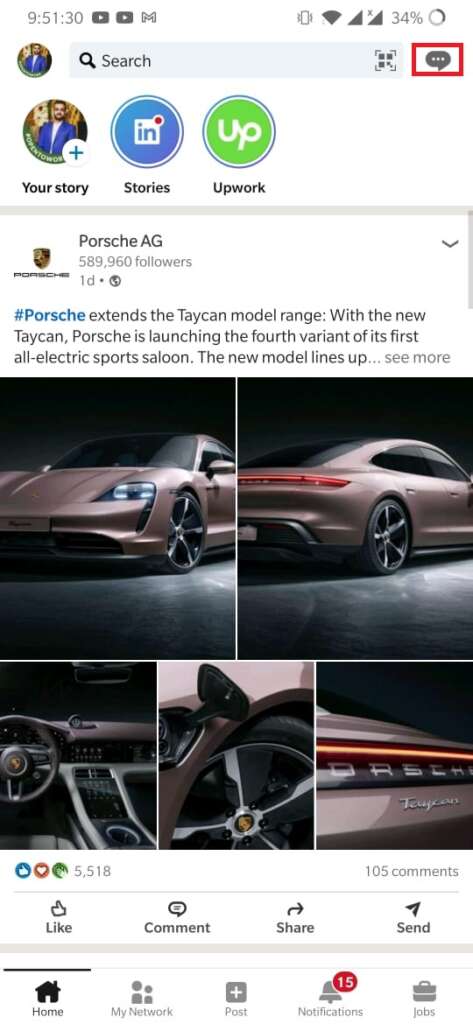 On the messages tab, select the person you want to send the voice note to. Or, you can type a new message by tapping on the icon on the right.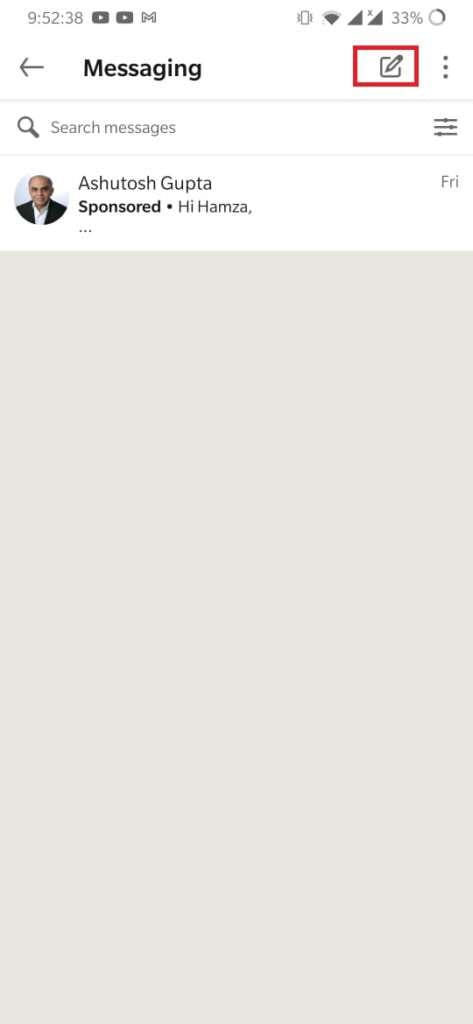 On the chat section, you will see the "Voice" icon in the lower right corner. Tap the icon to start recording the voice note.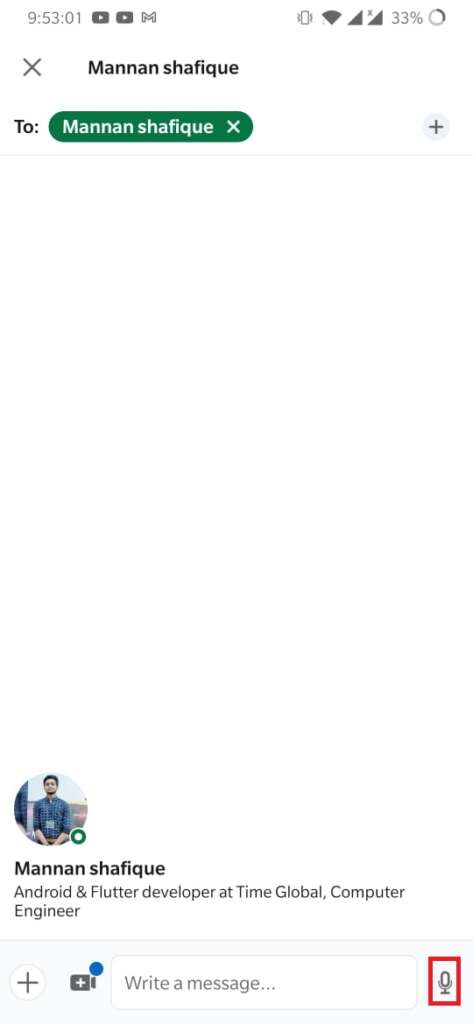 Hold to record voice note and release the button to send it.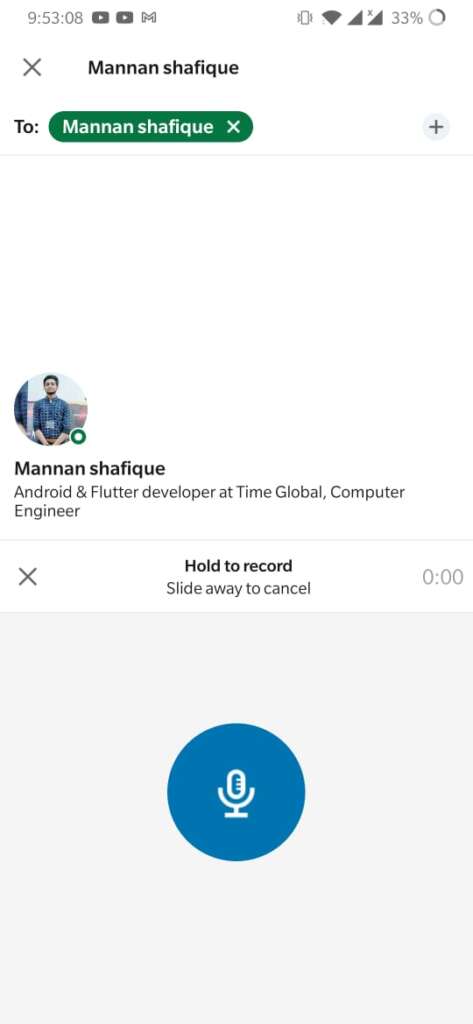 How to Delete a Voice Note on LinkedIn
If you want to delete the voice message, swipe your finger away from microphone icon while holding it. It will delete the voice note.
How to Listen to An Audio Message on LinkedIn
Go to your LinkedIn inbox and navigate towards the chat. If you see a voice message, press it and you are good to go.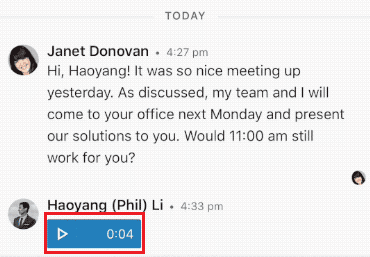 The LinkedIn mobile app is available on both Android & iOS. As of the date of this article, there is no method to send voice notes from a laptop/desktop.
Other LinkedIn Helpful Guides
How To Add GitHub To Your LinkedIn Profile
How To Block Someone On LinkedIn
How To Add Interests To Your LinkedIn Profile