Chorus.ai pricing is usually not easy to come by but we've acquired the pricing. Chorus.ai is a conversational intelligence tool that was somewhat recently purchased by ZoomInfo. ZoomInfo has a seller-centric buying process that requires you to sit on at least one call to get Chorus.ai pricing. Chorus.ai is a top competitor to Gong.io. You can read more about the two top conversational intelligence tools in our writeup of Gong vs Chorus.
We may receive an affiliate fee for links in this post
Chorus Overview
Chorus.ai Pricing
Chorus.ai pricing starts at $8,000 a year which includes three seats. If you need additional seats, the cost is $1,200 per seat. This Chorus.ai cost is usually based on a two year agreement, although it's possible to negotiate that term.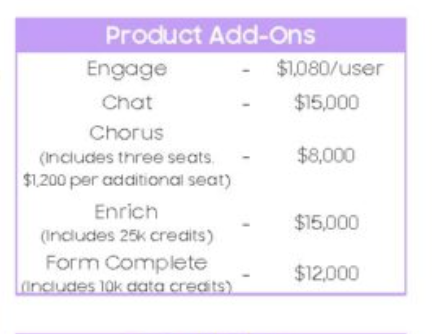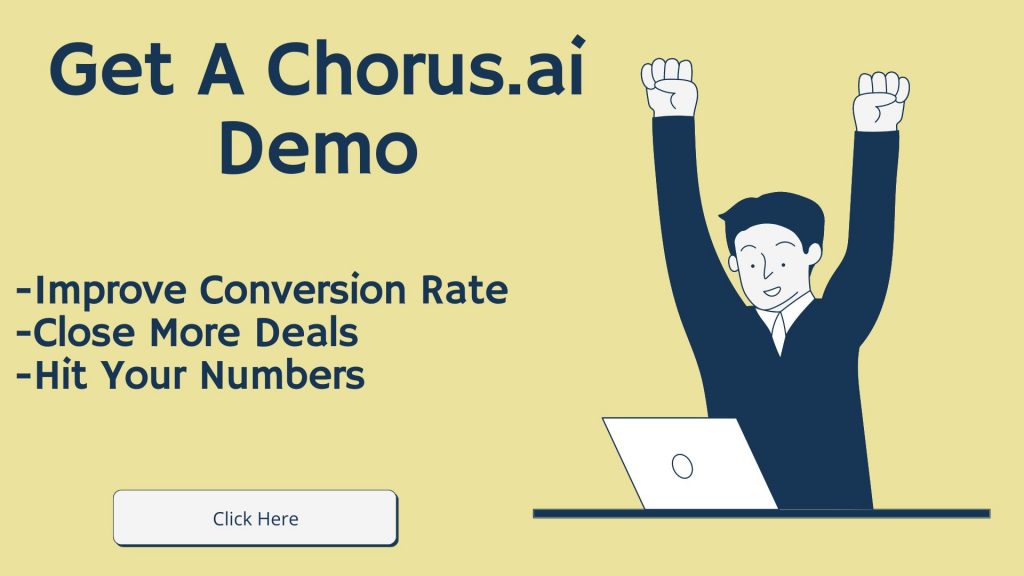 If you're looking for more information on ZoomInfo pricing we have it.
How Much Does Chorus.ai Cost?
Your cost for Chorus.ai will depend on how many seats you need. The price starts at $8,000 and increases from there. If you were to add four additional seats, your cost would be (10 x $1,200) + $8,000 for a total of $20,000 a year. Although this may seem steep, if you're able to leverage the conversational intelligence tool to improve your sales team performance, assuming your deal size can justify the cost, this can be a no brainer. The biggest challenge with a tool like Chorus is you still need competent sales management to leverage the insights to help coach salespeople to improve their skills.
Chorus.ai Features and Functionality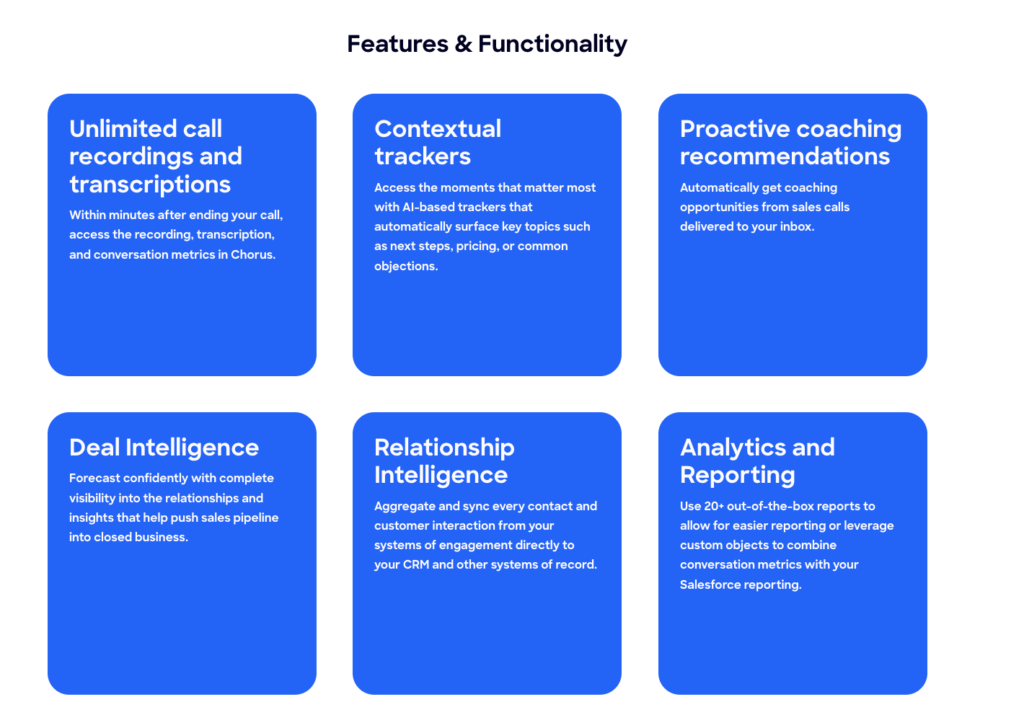 If Chorus.ai Is Too Expensive, Check Out These Chorus.ai Alternatives
Here's a list of conversational intelligence products, they're mostly Chorus and Gong competitors and alternatives. The most important thing to remember if you're considering a product like Chorus or Gong is that you need to be able to allocate time to coach your sales team to get the most out of the tool. If you can do that, tools like these can be well worth the money. If Chorus is too expensive, you probably wont be in the market for Gong as Gong Pricing is also high.