Getting Outreach pricing can be difficult. Like most B2B SaaS companies they'll require a call with an SDR and then an Account Executive before you see your Outreach.io pricing options. Outreach is a category leader and one of, not the, top Salesloft competitor.
When it comes to buying a sales engagement platform, the Seattle based tech company is one of the better options for established sales organizations, price aside. In our breakdown of Salesloft vs Outreach you can deep dive the reasons and understand why these are some of the best sales tools for prospecting.
(we may receive an affiliate fee for links in this post)
What Is Outreach?
Outreach.io Pricing
Pricing for Outreach will vary based on the number of seats. We contacted Outreach and acquired pricing examples.
20 seats = would be around $130 user per month
Implementation pricing for Outreach is customized based on what you need and ranges from $1,000 to $8,000 depending on requirements
Keep in mind these agreements will be for at least a year.
How Much Does Outreach.io Cost?
An annual agreement for 10 seats will run you about $130 per seat which comes out to a total of $15,600
An annual agreement for 20 seats will run you about $130 per seat which comes out to a total of $31,2000
These costs do not include implementation fees.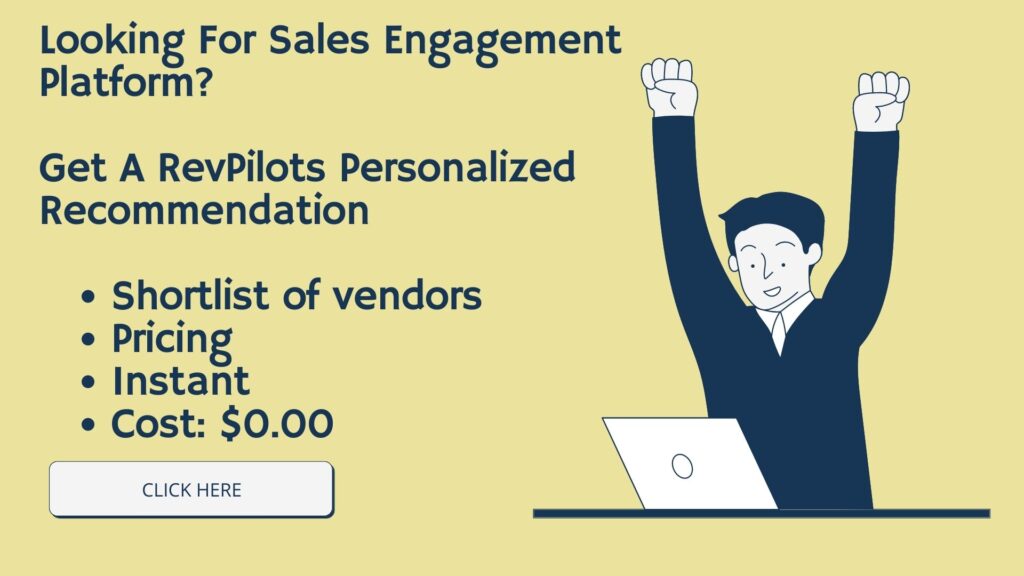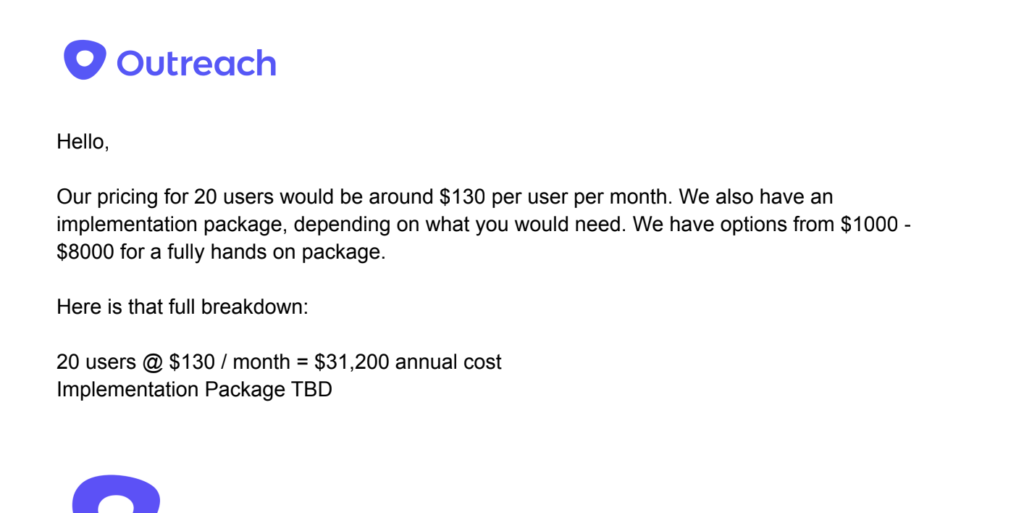 Outreach.io Pricing Plans
Outreach has two options. This section has been updated on June 13, 2022
Outreach Accelerate License
The accelerate license is priced at $80 per month, per user. It has sequencing, a/b testing, outreach dialer and more. This is only available on annual contract and there are no seat minimums. Pricing comes out to $960 per year.
Outreach Optimized License
The Optimized license is $140 per month, per user. The main difference is that you can get much deeper insights and reporting with this license. Buyer sentiment analysis and Team Reporting are premium features available at this price point. Price comes out to $1680 per year as this is also an annual license. There are no seat minimums.

Outreach Discounts
There are usually no discounts available for the Outreach Accelerate license but the Optimized license can be discounted by about 15% off the bat if you ask. The best way is to leverage Salesloft pricing as that's their number one competitor.
Alternative Outreach Pricing Options
Outreach pricing is on the higher end of the sales engagement platform world with Salesloft. If you're looking for a more affordable sales engagement platform, Apollo.io is a great alternative if outreach pricing is too high. There are other options like Mixmax, Salesloft competitors, what is Close.com, and Outreach competitors.
If you're considering a tool like Outreach. You need to ensure your email accounts are warmed up properly. Check out this list of the best email warm up tools to make sure you don't land in the spam folder.