Looking for G2 Track competitors and alternatives for your business?
Wondering where to find a list of tools that can optimize the SaaS stack while being cost-effective.
We have got you covered!

This article will guide you through the different G2 Track competitors and alternatives available in the market. See which G2 alternatives and competitors that may be a fit for your needs. But before we dive deep into the G2 Track competitors and alternatives, let us talk about G2 Track and what all it offers.

What is G2 Track?
G2 track is a SaaS spend management platform that tracks all the aspects of the SaaS software to help companies realize an optimized SaaS spend. With G2 Track, companies can understand the applications they are using, the frequency with which it is being used, and the amount spent on each app. It provides users with a view of their data, invoices, renewals, and compliance situation in a single unified platform. By offering in-depth insights to the team members regarding the updates, usage, compliance, and contracts, it helps
G2 Track Use Cases:
Data Security:
G2 Track offers data encryption, disaster recovery, security monitoring, and protection with its safety development infrastructure.

Spend Management:
It inspects the contract data to help the user understand where the money is being spent and how it is being utilized. It helps optimize the software spending by reviewing the data in Single Sign-On solutions. Direct product integration is used to provide deeper insights into spending habits. It helps users find new ways of saving money by keeping track of billing trends, contract renewals, and product usage. Spend management is very common in G2 Track competitors and alternatives.
IT Management:
G2 Track assists the IT department to provide a comprehensive view of the software within the organization and manages how the software is used in a dashboard. It gives users the ability to manage software spending, account usage, and contracts all in one place. G2 Track makes it easy for the IT professionals to identify the opportunities where they can save money and provides complete transparency over the contract dates, spending, and more. It management is also very common in G2 Track competitors and alternatives.
G2 Track Features
Manage Software and Spend
It offers 360-degree stack visibility in a single place to identify, map and monitor all the software and spending habits. Users can discover and remove the tools that are no longer required in the stack. By offering insights into shadow IT, it eliminates rogue software and minimizes financial wastage. All G2 alternatives will have some version of this feature.
Leverage Employee Sentiment
Users can track employee usage trends and identify the tools that would be beneficial if and when invested on. . On-demand surveys make them feel included in the decision and the work, fulfilling. This isn't as common in G2 Track competitors and alternatives.
Control Contracts and Compliance
It consolidates important details regarding compliance in one place to provide easy access to purchases, contracts, and compliance. It offers a compliance list and ensures data security with its security development infrastructure. Its Contract Concierge manages contact documentation and renewal date. When considering a G2 Track alternative, this is can be a useful feature to keep spend and SaaS renewals on track.
Reveal License and Budget Trends
It empowers the employee by offering them powerful integration to help manage the license whether it has to be reallocated, rightsized, or replaced. It simplifies ownership by giving the employees the ability to take a decision in their departments.
Streamline Software Request
The App Catalog acts as a central hub for approved tools and license requests. It provides a searchable platform from where all the IT-approved tools can be seen. Users can approve and manage requests in real-time. It works to combat shadow IT by offering 360-degree views of all the available SaaS options. Streamlining SaaS requests saves time and is somewhat common in G2 alternatives and competitors.
G2 Track Reviews
Pros
It offers out-of-the-box reporting features.
It provides a comprehensive view of the spending metrics.
It empowers the organization to make well-informed decisions.
It makes sure that no renewal date is missed.
Cons
It is not possible to access and visibility to non-admin users without disclosing data and budget spending.
Getting lost within the software is easy because it requires a lot of work.
Limited customization ability.
Requires a lot of data to be manually reviewed before auto recognition.
Doesn't offer benchmarking pricing
Can be slow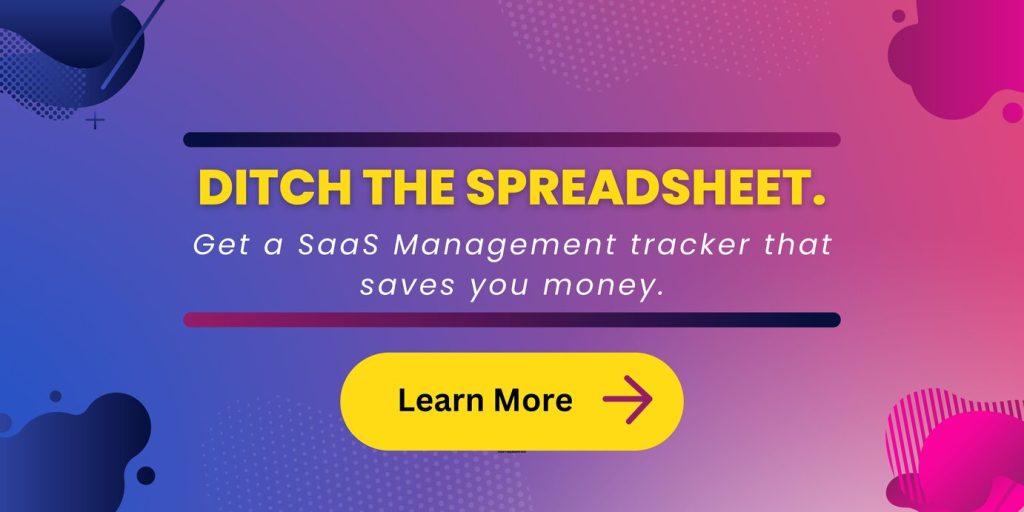 G2 Track Competitors and Alternatives
Having covered the basic features that G2 has to offer, let's discuss the G2 Track competitors and alternatives, some of which are:
● Zylo – A SaaS management and optimization platform that offers insights into product utilization to optimize SaaS spending and enhance the employee experience for enterprise companies.
● Torii – A SaaS management platform that helps IT professionals identify, optimize, manage and control their organization's software spend for enterprise companies.
● BetterCloud – A SaaS management platform aimed at centralizing data protection, enhancing the employee experience, and providing insights into the cloud office channel for enterprise companies.
● Spendflo – A vendor-agnostic platform that helps companies investing in SaaS technologies by offering services like negotiation, renewal, and tracking for subscriptions.
● Productiv – An Enterprise SaaS management platform that makes use of SaaS intelligence to offer services in the field like shadow IT, automation, cost control, and more.
● Zluri – A SaaS management platform that aims at eliminating shadow IT, removing unused or overused apps, and ensuring data security and compliance for enterprise companies.
● Airbase – A cloud-based spend management platform that offers the organization complete visibility into what are they spending and how can they prevent wastage. It takes care of expense requests, approvals, bill payments, and accounting automation.
● LeanIX – A transformation platform that helps SaaS companies by offering solutions to IT professionals, asset managers, DevOps teams, and business owners.
● Vendr – A buying platform for enterprise companies with a lot of SaaS waste. Check out these Vendr competitors and the comparison of Vendr vs Tropic.
Here's a more detailed breakdown of all the G2 Track alternatives and competitors…
Zylo – G2 Track Alternative For Enterprises
What is Zylo
Zylo is a SaaS management and optimization platform that aims at controlling SaaS spending, ensuring governance, and enhancing the employee experience. Zylo is a G2 Track alternative and competitor, often used by enterprise companies. It optimizes the SaaS investment by utilizing AI Discovery Engine to process SaaS spending and deliver actionable insights. It enhances SaaS visibility with frictionless ongoing monitoring of the SaaS applications, usage, and spending.
Zylo minimizes SaaS spending and boosts purchasing efficiencies by optimizing SaaS licenses. It offers data-driven insights to remove any application that has similar and overlapping functionality like many other Zylo competitors.
Zylo Use Cases
IT
Zylo constantly monitors the SaaS usage and spending to keep track of and classify the applications thereby eliminating shadow IT. It offers an in-depth insight into the usage, license type, and cost to instantly trigger a workflow that rightsizes the SaaS license. Zylo empowers the end users by offering them the application they need to complete their work whilst maintaining compliance, and security and eliminating any unnecessary applications. Users can optimize their portfolio by better understanding the customer's behavior and gaining access to benchmarks to move ahead with confidence. Software is compared and classified to identify and rationalize a redundant solution during merger and acquisition. It enhances security by making use of single sign-on through Zylo Discovery Engine Data.
Procurement
Zylo offers a holistic view of all the SaaS applications in the business including the ones with overlapping functionality. It helps identify opportunities by providing a clear view of the billing and payment, giving the procurement team time to focus on their SaaS spending. It reduces the cost associated with duplicate applications by prompting the user to identify and take necessary action on redundant applications, that are either being overused or underused. Zylo empowers the team to understand, measure, and keep track of the software expenses in order to align them with the demand and behavior of the user. It makes sure that no SaaS renewal is missed by providing periodic updates on the renewal dates. By offering up-to-date user, portfolio, and benchmark data, it encourages the team to renew their contracts with confidence.
Software Asset Managers
Zylo's centralized platform helps in identifying and classifying usage and spending for shadow IT, IT managed and line of business owned SaaS software assets. On-demand benchmarks help in identifying and investing in the best software available in the market for the right price. It lets users contextualize the SaaS portfolio with the on-premise software asset using API connections to the software asset management tools and financial systems. The comprehensive view of the SaaS usage help cut down the cost on those applications that are underused, or unused, regardless of whether or not they are miscategorized. It enables the team to benchmark against their peers which ensures that they have a cost-effective application. Managing chargebacks become easy as the team is given direct access to user data which can be exported. SaaS along with other software assets can be contextualized by adding usage and license data into SAM tools. It gives the business the ability to identify and minimize SaaS sprawl by helping them build and maintain a master record of every SaaS application.
CIOs
It helps the CIOs improve operational efficiency and employee satisfaction by providing users with all the necessary tools required to complete the work. It improves compliance and maximizes the SaaS investment while enabling employee choice. With a single dashboard, users gain complete visibility into the application, regardless of who has purchased it. With Zylo App Catalogue published vetted software, users can gain the ability to effortlessly find and download the applications. Zylo Benchmark lets the user compare different applications with the peer to ensure that the right decision is made. It eliminates the possibility of compliance risk by detecting unvetted applications. It further helps in the merger and acquisition process by classifying and comparing software portfolios which help in identifying and removing any redundant SaaS solutions.
Zylo Features
SaaS visibility
SaaS licensing
SaaS portfolio
Renewal Control
Employee Experience
SaaS Compliance
Zylo Reviews
■ Pros
Intuitive
Easy to use.
Dynamic user interface.
Quick tracking and mitigating shadow IT.
Easy to find the right opportunities.
Tracking upcoming renewals is easy.
An effortless partnership between CSM and Concierge services.
■ Cons
Limited reporting capabilities.
Integration and workflow need improvement.
Ways to display information are limited.
Lack of integration leads to the duplication of efforts.
Expensive
Torii – Top G2 Track Alternative
What is Torii
Torii is a modern world SaaS management platform that helps the business identify shadow IT, minimize SaaS sprawl, and optimize renewals and spending by automating all the processes. Torii is a G2 Track alternative and competitor, focused on enterprise companies.
Torii automates onboarding and offboarding, alongside keeping a tab on the usage of the applications in real-time, ensuring there is zero wastage. It gives businesses and IT professionals the ability to automate operations by specifying the triggers and actions. Torii goes beyond discovering all the applications in the SaaS environment and into taking appropriate automatic action to the relevant applications thus boosting the return on investment.
Torii Use Cases
Torii offers an accurate picture of the SaaS investment by combining SSO, identity, expense, HR, and various other sources in one view. It continuously detects the shadow IT taking place at the user endpoint. It seamlessly integrates with more than 113 applications and makes use of 2nd-degree discovery with the existing business applications to reach out to more than 10000 applications. Users are provided with a unified view of all the sanctioned as well as shadow applications, which helps in cutting down the cost of underused or unused applications.
Onboarding and Offboarding
It boosts employee productivity by helping the users understand and optimize their app usage with its advanced discovery platform. Application access is accelerated with the robust and dynamic onboarding experience. Users can build an offboarding checklist that will trigger off of anything that they add. They can remove users and export data in thousands of applications. With the native HRIS integration, the team can create a provisioning and de-provisioning workflow that can be filtered by department, title, role, and any other field available in the HR system. Unsanctioned applications, where the employees have signed up can be easily added to the technology stack. Users can set compliance-ready audit trails for offboarding all the applications, including those that are beyond the reach of the single sign-on tool.
It combines SaaS spending, ERP, and contract data into a unified view to provide a holistic image so the complete SaaS spending. With the SaaS intelligence, users can see which apps are being mostly used, which are underused and which overlap by functionality. Torii helps discover the SaaS spend into sanctioned and Shadow IT by connecting multiple sources like the ERP. It empowers the team to maximize ROI and SaaS impact by combining the data across the license cost and user adoption. Torii enables smarter spending decisions with its HRIS integration that monitors and analyzes the SaaS spend by different parameters like a business unit, software category, tool, and more. Its workflow comes with automated custom license reclaim rules which immediately identifies and recovers license that is getting wasted.
Vendor and Renewal Management
It acts as a SaaS headquarters by providing a single view for all the subscriptions, providing application usage, cost and adoption all in one place. Users can maintain the complete customer lifecycle by using contract status tracking. It ensures that there is no overspending on the license or that no renewal gets missed with automated alerts and notifications. It comes with an automated visual calendar that has smart filters which help plan the future. Many of the G2 Track alternatives offer this feature.
Torii Features
Spend Mapping
Application Discovery
Subscription Discovery
Identity Management
Browser Extensions
License Management Workflow
Contract Management Workflow
Security Operations Workflow
Torii Reviews
■ Pros
Quick and easy discoverability of the apps.
Monitors and minimizes the application licensing cost.
Minimizes onboarding and offboarding time with custom API integration.
Reduces time spent in communication by adding reminders to the emails.
Categorizing, sorting, and viewing applications across the organization is easy.
■ Cons
Canceling or reverting changes to the workflow is not possible.
The onboarding and offboarding process are dependent on the API which limits the automation.
Limited customization of automated emails.
The email has an artificial layout.
It requires a lot of manual work.
Very Expensive
Check out our breakdown of Torii vs BetterCloud
BetterCloud – Another Enterprise G2 Track Competitor and Alternative
What is BetterCloud
BetterCloud is a SaaS operations management platform that aims at enhancing employee experience by offering a secure space for interactions in a workplace. It helps the users access and manages multiple SaaS applications in a single platform. It empowers the employees to work in a safe and secure IT environment by automating workflows like user lifecycle management and centralized data protection, which boost employee productivity. BetterCloud consistently monitors any threat to the environment and remediates any issues that could be arising. It keeps a track of the SaaS applications used by employees and helps the manager understand how these apps are being used. Its automated security policies come with risk mitigation, sensitive data discovery, least privilege access, and regulatory compliance, offering holistic data security services.
BetterCloud Use Cases
With centralized SaaS visibility, it gives the IT professional ability to exert control over all the SaaS applications, minimize cost and boost efficiency. Like many G2 Track competitors, it offers multiple discovery methods with Oauth, SSO, and BetterCloud integration help in identifying sanctioned and unsanctioned SaaS apps. By identifying and consolidating redundant applications and removing unused apps, it boosts operational efficiency. Any unapproved third-party application brought in by the user is automatically removed to minimize the security risk. App discovery is somewhat common in enterprise focused G2 Track alternatives.
Onboarding and Offboarding
It automates common onboarding actions, thereby eliminating the monotony associated with bringing in new employees. Its workflow enhances the employee experience by ensuring that all employees gain access to the system, devices, data, and group which they need to deliver their performance. It reduces the time to execute and provides a culture of less manual work by offering support for more than 900 actions. It makes use of automated workflow to reduce the time associated with offboarding an employee whilst assuring data security.
With no code automation, support for more than 900 IT actions, and regular updates along with bulk changes, it eliminates the fatigue associated with manual, time-consuming processes. It periodically monitors the IT environment for any threat using customized automated workflow. It makes use of a pre-made template backed by common automated procedures and policies to streamline the workflow creation.
Automated granular control over the environment ensures that the data is protected from any loss or theft. It simplifies risk identification by offering an easy scan for a bunch of preset and custom data types like the social security number, passport, credit card number, words and phrases that might be violating compliance, and more. BetterCloud prevents unauthorized data access and improper data exposure using automation which ensures a consistent data prevention policy across the organization. It remediates threats by using automation to revoke file access and lock the file in case sensitive data is being accessed by unauthorized personnel.
As an enterprise G2 Track alternative, it's no surprise Bettercloud boosts data privacy and security by giving the employees access to only those files that they need. Managers can gain centralized visibility into all the applications and sensitive data being accessed by the employees. It ensures the right balance between accessibility and security by offering limited, time-bound access to sensitive data to certain users. Roles and permission can be optimized by finding and decommissioning unwarranted account privileges.
It empowers the professionals by allowing them to exert control over apps, files, and data while ensuring the rules and regulations are being met. Granular permissions can be set and revoked for any users to ensure compliance. It ensures compliance with GDPR, CCPA, and HIPAA, by allowing users to create customized file scans that can keep track of the potential violation of the industry and geography-specific norms and implement policies to protect the data from unwanted exposure.
Merger & Acquisition Support
It encourages the team to make data-driven decisions by offering a comprehensive view of the user, groups, files, channels, and settings. Employees can implement uniform policies, customize access roles to streamline workflow and manage the different instances of SaaS applications. It lets the user keep track of all the automation and actions that the admin completes in the SaaS application to ensure that the organization remains compliant with the different policies and standards.
BetterCloud Features
Automation
Reporting
Rules and Permissions
API
BetterCloud Reviews
■ Pros
It has an intuitive interface.
API automatically detects an app regardless of the way it is being authenticated.
Creating workflow, and adding approvals and emails to the workflow is easy.
Quick onboarding and offboarding of the employees save time.
Offers live support.
■ Cons
Steep learning curve.
The user database could use some help.
Limited native integrations.
Understanding the feature implementation can take time.
Spendflo – Spend Management G2 Track Alternative
What is Spendflo
Spenflo is another SaaS spend managment G2 Track alternative. Spendflo is a vendor agnostic platform that centralizes purchase requests, contracts, and approvals, thereby helping the SaaS companies buy and renew their SaaS tools. Targeted toward the chief financial offers and financial teams, it aims at providing all the information regarding the recurring payment in one unified place.
With its SaaS buying and utilization platform businesses can gain more visibility into the vendors, automate their payments, and cut back on the cost associated with buying and managing the SaaS tools. It offers benchmark data and insights that help the business understand the user's behavior and invest in the right application. It removes the back and forth negotiations from the procurement and makes use of Slack to provide direct access to the buyers and managers.
Spendflo Use Cases
It helps keep track of all the current and upcoming SaaS-related contracts in one place. It enabled quick onboarding and procurement and with its expert negotiators, makes sure that users pay the lowest amount for the SaaS tool. With benchmark data, they ensure that the business is paying a fair price for the tools and applications. It eliminates paperwork and saves significant time with its dashboard where all the information is centralized. This finance focus is common among G2 track alternatives.
Like all G2 Track competitors, it helps the procurement team better manage the contract data and cut down on the negotiation time investment in the procurement cycle. It assists the businesses in making the right decisions by evaluating and rightsizing the existing contracts thereby optimizing the company's tech stack. It streamlines the procurement process with real-time support and dedicated CSM.
Spendflo boosts the approval rate by letting the user track and manage all the SaaS contracts from a centralized platform. Users can track the status of and manage requests, approvals, and contracts from one place. It speeds up the compliance process by compiling and processing all the documents and checklists. It minimizes the delays occurring from email threads and follow-ups to let the organization focus on upkeep and management of the systems and staff.
Spendflo Features
Discover Product
Contract Management
Assisted Purchasing
Track Usage
Insights and Visualization
Approval Workflow
Spenflo Reviews
■ Pros
Responsive customer support.
It offers a transparent process.
It provides regular notification of upcoming renewals and the status of the buyer's request.
■ Cons
Analytics abilities can be made powerful.
The dashboard could use some improvement.
It does not offer multiple tool comparisons.
Productiv – A G2 Track Competitor and Alternative For The Enterprise
What is Productiv
Productiv is an enterprise SaaS management platform that aims at increasing app adoption and minimizing SaaS spending by making use of employee app usage data to enable better control and automate the workflow. By using the data-driven approach of SaaS intelligence, and combining the employee app usage data with the contextual data from SSSO, HR, contracts, and expenses, it helps the business make the right decision regarding their SaaS spending.
Productiv helps the business provide frictionless and customized experiences to the user with portfolio optimization, forecasting, benchmarks, and workflow automation. It also provides the business with real-time visibility and compliance. It offers enterprise-grade security complying with the GDPR, SSPA, SOC-Type 2and EU Privacy Shield. With features like custom segmentation and multi-instance views, it provides support for enterprise-scale SaaS portfolios.
Productiv Use Cases
Productiv centralizes all the information scattered around, and helps the CIO makes a better decision by identifying and understanding the behavior of those using SaaS applications. It enhances employee experience by providing actionable insights. Businesses can exert better control, automate their workflow and make data-driven decisions. It empowers businesses towards better outcomes by offering comprehensive visibility and keeping track of and managing cost control inside the SaaS environment.
With platform integration to SSO, CSAB, HRMS, and other expense and finance systems, it offers complete visibility into Shadow IT, application usage, engagement, spend, and renewal data in one place, a common use case among G2 Track alternatives. Productiv enables the employees to create claim rules by the team, location, and activity. Employees can automatically reclaim licenses from inactive users. It offers intelligent recommendations by understanding the actual usage of the license, right down to the feature level, and offers suggestions on how much to renew. It offers forecasts that help in understanding when the license requires an upgrade and with benchmarking, it lets the business know, how are they performing compared to their peers.
Productiv helps the procurement team strengthen their relationship with the IT and finance team by providing them with all the information they require, right down to the feature and team level. It provides information about how the apps are being utilized by discovering app insights at the feature level. By understanding which of the applications are overlapping by functionality, it helps the business standardize the applications. It eliminates any surprises related to renewal with a SaaS renewal calendar that alerts and notifies when any renewal is due. It centralizes the application knowledge to strengthen collaboration regarding app usage.
Productiv Features
License Management
App Center
Integrations
Governance
Operational Velocity
Employee Engagement
Productiv Reviews
■ Pros
Eliminates shadow IT.
Offers overall SaaS spending in the last 12 months across the organization.
It enhances the transparency of the elusive information.
It provides necessary statistics on the application's renewals.
Easy setup.
Ensure compliance with GDPR and CCPA.
■ Cons
Customer service can improve the response time.
Sometimes it requires manual checking of the spreadsheet and spending habits to discover the unknown software.
Automation is possible through third-party applications.
Limited connectors are available.
There are limited tools that offer direct connectivity with Productiv.
Expensive (as are most G2 Track competitors)
Zluri – A G2 Track Competitor and Alternative
What is Zluri
Zluri is a SaaS management platform that works towards offering visibility, enhancing efficiency, and making the organization cost-efficient. Like all G2 Track alternatives and competitors it works at eliminating SaaS wastage by discovering shadow IT, unused and underused apps, offering insights to renew licenses, and consolidating apps that have similar functions. Users can automate SaaS procurement, onboarding, and onboarding, It also ensures that no renewal gets missed with alerts and notifications. By discovering unapproved apps, removing the unsecured apps, and minimizing compliance risks, it ensures round-the-clock security and safety.
Zluri Use Cases
Zluri helps the finance team understand where the resources are being used by offering complete visibility to the apps and resolving accounting issues with those. By offering complete visibility into the SaaS landscape it helps the finance team discover shadow IT, apps that are being underused or unused and let them provision or de-provision them. It lets the team automate workflow and grant/revoke access of users to certain applications with just one click. This keeps the organization audit ready and minimizes SaaS wastage.
It minimizes data redundancy and lets the users rightsize the license by either increasing or decreasing the number of licenses and their tiers. Zluri offers pricing benchmarks and data-driven negotiations to help the team buy new apps and effectively manage SaaS renewals to prevent any surprise renewals or miss renewals or upgrades. It improves IT budgeting by offering data-backed forecasts. It prevents the possibility of financial, compliance, and security issues associated with SaaS usage and spending by offering the team complete control over their SaaS environment.
Zluri offers resources, automates workflows, and provides data-backed insights to help the procurement team make an informed decision. SaaS usage report gives the procurement team leverage while making the negotiations. It helps them optimize the spending by notifying them about the underused or unused applications that can be de-provisioned, thus saving significantly on SaaS spending. Zluri saves the time wasted on searching for the vendors by providing a single dashboard to view all the details associated with them. This is common among G2 alternatives.
Zluri centralizes all the information regarding the SaaS apps by providing all the details in one place. SaaS spending is optimized by renewing or terminating applications based on their usage. Users are notified when an unauthorized app is detected in the system, which can be either blocked or terminated directly from the Zluri dashboard. It automates onboarding and offboarding, ensuring that the onboarded employees have access to all the information they require, while the ones that have offboarded can not access the organization's data. It offers intelligent recommendations on which apps can be of use to the organization.
Zluri Key Features
Employee Onboarding
Automate Onboarding and Offboarding
Smart Application Discovery
Easy Renewal Monitoring
Application Cost Optimization
Vendor Management
Application Utilization Data
Real-Time Insights And Reports
Zluri Reviews
■ Pros
One place to take care of different vendor contracts.
It allows easy tracking of spending and license management.
Saves unnecessary expenditure by tracking license utilization and identifying opportunities.
Workflow is automated.
It offers department-wise tool budget tracking.
Prompt customer support.
The list of supported SaaS tools is continuously increasing.
■ Cons
Does not offer a historical spending comparison.
Workflow and features need improvement with respect to the industry standards.
Integrating finance tools can be a cumbersome process.
Lacks feature that can store and review the compliance requirement documentation.
Encountering bugs every now and then can be frustrating.
Expensive
Airbase – A Spend Management G2 Track Competitor and Alternative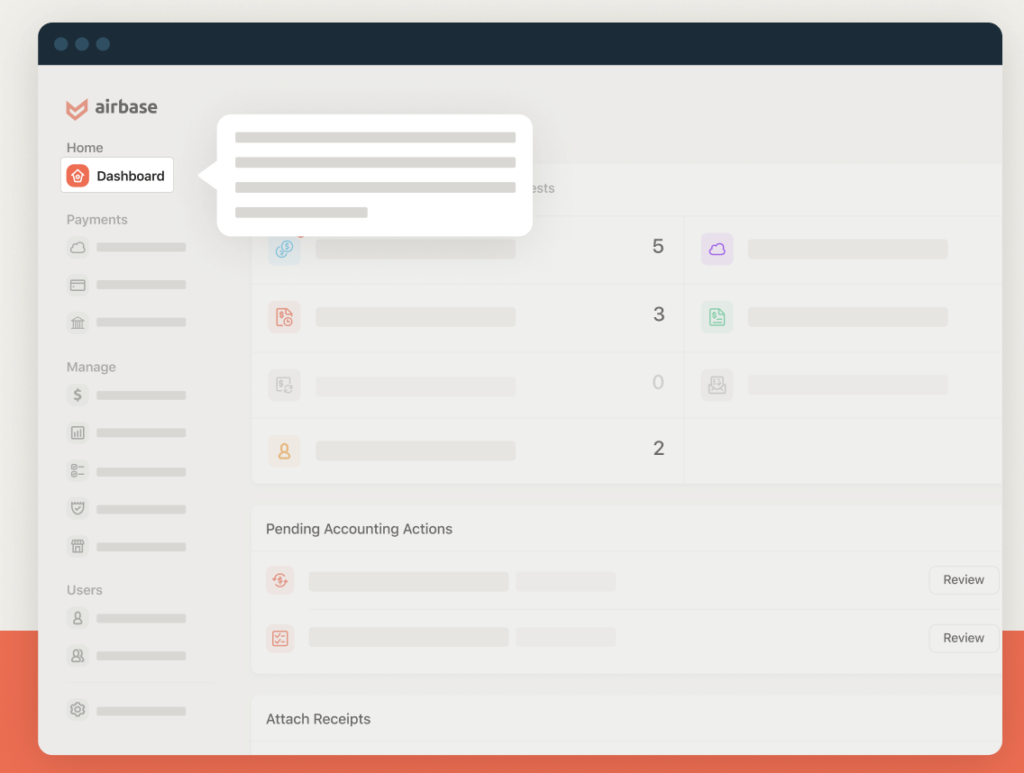 What is Airbase
Airbase is a cloud-based spend management platform that offers complete control and visibility to every penny spent on the SaaS application usage, to the companies. It acts as a unified spend management platform for approvals, bill payments, accounting automation, real-time reporting, and expense requests. Airbase helps the companies to track and facilitate internal spending thereby offering complete financial control and enhancing transparency.
Airbase as a G2 Track alternative and competitor offers a wide range of products and pillars like an airbase platform, bill payments, corporate cards, reimbursements, accounting automation, real-time reporting, approval workflows, and more. Some of its modules include amortization, purchase orders, advanced approval, user management, and NetSuite custom fields. It offers integration across various third-party applications like those in General ledger- QuickBooks, Xero, HRIS, communication, and Single sign-on solutions.
Airbase Use Cases
Airbase empowers them to improve spending control by using spend requests and approvals to make sure that the expenses are approved before any employee makes a purchase. It enhances visibility by letting the team know how much is being spent on any day of the month. It centralizes all the spending and combines it with accounting automation to boost operational efficiency. Airbase eliminates the need for separate bill management or expense management tool, which then reflects in the positive return on investment.
Airbase consolidates AP, reimbursement, and corporate cards to improve operational efficiency. It encourages a healthy spending culture by providing complete visibility and control of the policies and procedures. It prevents overspending and unauthorized vendor charges by letting the team set a limit on purchases as well as the expiration date on each card. Unlike other G2 Track alternatives and competitors, Airbase is much more focused on the finance side of things.
It automates the syncing of spend with the general ledger and eliminates the need for credit card reconciliation, bank reconciliation, and expense reporting. All the payments are consolidated on one platform and with the automation tools, the team can better focus on the task that add value to the business.
It automates accounting, creating bills from invoices, approval workflows, and more. It eliminates the need to reconcile the credit card statements by letting the virtual card transactions flow automatically to the general ledger. With built-in W9 compliance, it ensures that no payment is sent without a form or a file. It offers real-time reporting and visibility on how the purchases are being made. It eliminates the expense reporting and consolidates AP and spending in one platform.
Airbase lets the accounting manager view the spending by team member, department, or vendor, regardless of which day of the month it is. It offers the team members, the ability to make a spend while cutting costs on departmental expenses. Employees get real-time visibility, control, and reporting to eliminate wasted spending.
Airbase Key Features
Bill Payment
Amortization
Accounting Automation
Real-time reporting
Reimbursements
Accounting Automation
User Management
Advanced Approvals
Airbase Reviews
■ Pros
It is user-friendly.
Easy to manage all spending in one place.
Centralizes AP, reimbursements, and credit cards.
Quick and responsive customer support.
Simple interface.
Smart classification and amortization capabilities.
■ Cons
Reporting capabilities can be improved.
Does not offer robust QuickBooks integration.
Encountering backend software issues.
Bugs can be a frustrating problem.
Cumbersome web-based interface.
Not great for SaaS management
G2 Track Competitors and Alternatives Reviewed For SMBs and Mid-Market
Most of the G2 Track alternatives and competitors are not great for SMBs or Mid-Market companies given their cost.
Airbase – High utilization factor, not great for SaaS management
Torii – Good customer support, too expensive for SMBs and most mid-market companies
Zylo – Quicker response time, too expensive for SMBs and most mid-market companies
Zluri – Single dashboard to manage SaaS spending and put users in control of monitoring and management, too expensive for SMBs and most mid-market companies
BetterCloud- Offers detailed insights, too expensive for SMBs and most mid-market companies
Spendflo- Responsive customer support, too expensive for SMBs and most mid-market companies
Productiv- Offers detailed insights into the SaaS spending in the last 12 months, too expensive for SMBs and most mid-market companies
G2 Track Competitors and Alternatives For Enterprise Companies
Zylo- Remarkable customer support
Torii- Good response time
Productiv- Easy to set up
BetterCloud- Automated management and intelligence data security
Zluri- Good customer support and easy to do business with
Airbase
Spendflo- Transparent process and offers periodic notification regarding renewals and updates
We hope this article has provided you with ample information to make the right decision when selecting a G2 Track competitor and alternative.
Additional Reading on G2 Track Competitors and Alternatives