Sales and marketing teams are flooded with more information and data than ever before and often have to decide between solutions like ZoomInfo vs D&B Hoovers. Making sense of all the information and identifying key prospects can be difficult and time consuming. With a B2B intelligence solution, companies can sift through data on millions of organizations in just minutes and determine their best opportunities.
ZoomInfo and D&B Hoovers are two of the most popular B2B intelligence platforms on the market today. Both platforms offer features and solutions sales and marketing teams need to identify prospects and close leads. Keep reading to learn about ZoomInfo vs D&B Hoovers, including pricing, features, and reviews.
(we may receive an affiliate fee for links in this post)
What is ZoomInfo?

ZoomInfo is a B2B contact database offering a variety of business growth tools for sales and marketing teams. The platform is integrated and cloud-based with a subscription-based software as a service (SaaS) model. The ZoomInfo platform provides access to company data, enabling businesses to better understand their market and find new opportunities to engage buyers.
ZoomInfo claims to have the richest B2B data with a full suite of applications. As a go-to-market intelligence platform, ZoomInfo provides comprehensive information to sales and marketing teams to find potential customers. The platform focuses on providing an accurate view of customers and prospects throughout a company's go-to-market strategy.
The data within the ZoomInfo platform is pulled from millions of sourced and maintained by artificial intelligence and machine learning programs. Through these programs, the ZoomInfo engine decides what data is accurate and relevant and what data should be eliminated. Data is updated on the ZoomInfo platform in real-time, including information on employees, technology, new products, and locations.
In 2019, ZoomInfo was acquired by DiscoverOrg and is now known as ZoomInfo powered by DiscoverOrg. In 2020, the company became publicly traded and has lead underwriters including JPMorgan and Morgan Stanley. The company headquarters are in Vancouver, Washington, but ZoomInfo has offices around the country and in Ra'anana, Israel. 
ZoomInfo Overview
What is D&B Hoovers?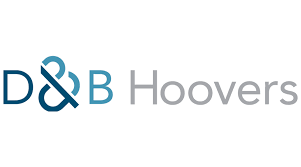 D&B Hoovers is a sales intelligence solution leveraging the largest commercial data cloud in the world. The platform offers access to more than 170 million business records and provides solutions for sales and marketing teams to gain insight into their prospects. D&B Hoovers focuses on all stages of the sales and marketing process, including prospecting, account management, and company research.
D&B Hoovers offers insight and intelligence for B2B sales professionals to create profitable relationships. The integrated, cloud-based solution delivers information to marketing and sales tools and offers automated workflows with real-time alerts, list updates, and more. More than 1,000 industries are included in the D&B Hoovers database.
The D&B Hoovers platform pulls data from 30,000 sources across the globe and updates its database about 5 million times per day. The platform is sold as a subscription-based software-as-a-service (SaaS) model. As a sales intelligence solution, users of the D&B Hoovers platform can search dynamically through company information and build lists for their sales and marketing teams. The platform provides comprehensive company profiles to generate high quality sales leads and spark meaningful conversations with prospects. 
Hoovers was started in 1990 and became a subsidiary of Dun & Bradstreet in 2003. In 2017, Dun & Bradstreet acquired Avention and launched the D&B Hoovers solution. The company headquarters are in Short Hills, New Jersey with a sales, marketing, and development office in Austin, Texas.  D&B is one of the top ZoomInfo Competitors.
D&B Hoovers Overview
ZoomInfo vs D&B Hoovers Features
Both ZoomInfo and D&B Hoovers offer dozens of features and capabilities for their users. As B2B intelligence solutions, both platforms provide access to millions of company profiles and comprehensive industry data. Both platforms also claim to accelerate the sales process, enabling sales and marketing teams to reach their target audience, build prospect lists, and start rich conversations with leads.
When compared side-by-side, both ZoomInfo and D&B Hoovers offer very similar features and tools. The differences between the solutions can be found in the quality of the features and how well they perform based on user reviews. The right solution for your company depends on which features are most important to your sales and marketing teams.
The table below breaks down the most commonly used and reviewed features available with each solution, including which solutions offer unique features.
| | | |
| --- | --- | --- |
| FEATURE | ZOOMINFO | D&B HOOVERS |
| B2B Contact Data | Yes | Yes |
| Social Selling Data | Yes | Yes |
| Lead Builder | Yes | Yes |
| Automated Intelligence | Yes | Yes |
| Search Features | Yes | Yes |
| Reporting Capabilities | Yes | Yes |
| Data Segmentation/Filtering | Yes | Yes |
| Real-time Alerts | Yes | Yes |
| Customer Profile Builder | Yes | Yes |
| Webform Optimization | Yes | No |
| Website Visitor Tracking | Yes | No |
| Pipeline Management | Yes | Yes |
| Data Compliance | Yes | Yes |
| Conversation Insights | Yes | Yes |
| Go-to-Market Support | Yes | Yes |
| Internalization | No | Yes |
| Market Segments | Enterprise | Mid-Market |
| AI Assistant | Yes | Yes |
| Social Media Integration | Yes | Yes |
ZoomInfo Features
ZoomInfo is marketed for enterprises and mid-sized companies. Features from ZoomInfo are divided into categories by role and by use case. While ZoomInfo offers dozens of features, the most popular ones are listed and defined below.
Prospecting solutions from ZoomInfo include the following.
Contact & Company Search: Information on company contacts, including org charts, company insights, and contact info. Identify buyers, connect with leads, and close customers.
Web Research & Social Selling: ZoomInfo's Chrome Extension provides access on a prospect directly from their website. Users do not have to open multiple tabs to pull prospect data and connect with potential leads.
Automated Intelligence & Outreach: ZoomInfo Workflows can trigger activities based on predetermined signals. Choose your triggers, apply relevant filters, and select which action should be performed.
Ideal Customer Profile: ZoomInfo builds an ideal customer profile based on your wins and losses. The platform's AI capabilities score prospects and accounts based on that profile to help prioritize your leads.
Demand generation solutions from ZoomInfo include the following.
Audience Targeting: The audience targeting solution from ZoomInfo combines demographics, buying signals, and company data to help connect your campaigns to the right audience.
Webform Optimization: ZoomInfo FormComplete reduces the number of form fields to increase completion rates.
Website Visitor Tracking: ZoomInfo WebSights reveals anonymous website visitors and landing page visitors, so you can take action.
Additional features from ZoomInfo include:
Data management tools like lead enrichment, pipeline management, and compliance API
Conversation Intelligence to analyze every customer interaction
Buyer Intent to find prospects that are researching solutions similar to yours
Website Chat to prioritize more qualified leads and engage with the hottest leads
D&B Hoovers Features
D&B Hoovers markets heavily to small business but also serves large enterprises and mid-sized businesses. D&B Hoovers offers features and functionality that accelerate the sales process from prospect to close. The most popular D&B Hoovers features are listed and defined below.
Features that provide better sales conversions are listed below.
Comprehensive company profile: D&B Hoovers provides about 40 reports per profile, including company summaries, competitors, insight for the industry, and technologies currently in use.
Identify upsell opportunities: D&B Hoovers provides overviews of corporate structures, including parent and subsidiary companies. Identify linages helps identify upsell and cross-sell opportunities.
Analyze financial health: Gain insight into a company's financial information to learn about financial health and threats or opportunities.
Target by technologies: Learn which technologies are currently in use to understand a company's IT vertical.
First Research Industry Profiles: The industry trends report provides information on factors impacting companies in your target market.
Competitor monitoring: Learn about the competitive landscape facing your prospects with account monitoring capabilities.
SWOT Reports: Learn about company threats and opportunities to personalize a sales pitch for each prospect.
Concept searching: Extend searches past basic keywords to identify industry behavior and how your prospects are engaged in targeted topics.
D&B Buyer Intent: This data enables you to find companies that are in the early stage of buying based on online activity.
Ideal Profile: Build your ideal profile and let D&B Hoovers help prioritize your target prospects.
SmartLists: Dynamically add companies to your leads list by monitoring business opportunities through the global database.
Opportunity Alarms: Set your own triggers to stay informed with real-time alerts.
ZoomInfo vs D&B Hoovers: Integrations
ZoomInfo and D&B Hoovers integrate with a variety of CRM solutions, communication platforms, and other technology tools. ZoomInfo currently offers 24 integrations, and D&B Hoovers currently offers 10 integrations. While ZoomInfo offers more than twice as many integrations, the best solution for your business will depend on the specific integrations you need.
| | | |
| --- | --- | --- |
| INTEGRATION | ZOOMINFO | D&B HOOVERS |
| Acxion Real Identify | No | Yes |
| Bullhorn ATS & CRM | Yes | No |
| CaliberMind | Yes | No |
| ChatFunnels | Yes | No |
| Clickagy | Yes | No |
| Convertr | No | Yes |
| Eloqua | Yes | No |
| HubSpot CRM | Yes | No |
| HubSpot Operations Hub | No | Yes |
| Intentomatic | Yes | No |
| Marketo | Yes | No |
| Microsoft Dynamics 365 | Yes | Yes |
| Microsoft Dynamics 365 Business Central | Yes | No |
| OnePlace Marketing & Business Development | | Yes |
| OnePlace Risk & Compliance | No | Yes |
| Outreach | Yes | No |
| Pipedrive | Yes | No |
| Procurance meercat | No | Yes |
| Qualified | Yes | No |
| Salesforce | Yes | Yes |
| SalesLoft | Yes | No |
| Sales Robots | Yes | No |
| Shift | Yes | No |
| Sugar Sell | Yes | No |
| Teamwork | No | Yes |
| Upscale | Yes | No |
| Webware | Yes | No |
| Workato | No | Yes |
| ZINFI | Yes | No |
| Zoho CRM | Yes | No |
| ZoomInfo Engage | Yes | No |
| ZoomInfo Inbox AI | Yes | No |
D&B Hoovers vs ZoomInfo: Pricing
Pricing for D&B Hoovers and ZoomInfo is not readily available on either platform's website. Both platforms require potential users to contact the sales team to receive pricing information. However, information is available through online research and reviews to understand the average cost for each platform. Keep in mind that the average cost is not necessarily what you will pay for either solution. Pricing for each platform depends on a variety of factors.

ZoomInfo offers a 7-day free trial for prospective users. You can sign up for the free trial through their website. The free trial of ZoomInfo is only available for their Professional tier plan. ZoomInfo breaks down their subscription options into multiple tiers: Professional, Advanced, and Elite are three common tiers but for full ZoomInfo pricing you'll need to check with a sales rep. On average, customers pay more than $18,000 per year for ZoomInfo, and ZoomInfo typically requires payment upfront for the entire year's subscription.
The Professional plan from ZoomInfo offers access to company profiles, company contact information, tailored prospect lists, and alerts. The Advanced plan offers everything in the Professional plan plus additional company information, including location, corporate hierarchy, org charts, mobile phone numbers, and personal email addresses. The Elite plan offers everything in the Professional and Advanced plans plus data on purchasing intent, company attributes, and workflows driven by dynamic data.
D&B Hoovers also offers a free trial of their platform for seven days. Pricing for D&B Hoovers is provided on a quote basis because packages are tailored to meet the unique needs of each client. D&B Hoovers does not offer various pricing tiers. Instead, the platform provides custom subscriptions. The features included in your custom package will depend on which features your company requires and how much you are willing to pay for your overall package.
ZoomInfo vs D&B Hoovers: Reviews
ZoomInfo and D&B Hoovers are frequently compared as B2B intelligence solutions. Popular software and technology review sites, like G2 and TrustRadius, provide side-by-side comparisons of ratings for both platforms. In most cases, ZoomInfo has more reviews and more favorable reviews, however the two platforms rank very similarly on many features.
On G2, D&B Hoovers has more than 430 reviews with a 4-star rating. ZoomInfo has more than 4,800 reviews with a 4.5-star rating. While the two solutions are rated closely in terms of ease of use, ease of setup, quality of support, and meeting requirements, ZoomInfo consistently ranks higher. D&B Hoovers does tend to rank higher in terms of quality integrations, coaching, and internalization. ZoomInfo ranks higher among mid-market and small businesses, and D&B Hoovers ranks higher among enterprises.
Online reviewers appreciate ZoomInfo for its comprehensive database and quality of data. Contact record management, importing contacts, and sourcing candidates are all highlighted as positive aspects of the platform. Reviewers also note some minor inaccuracies on company profiles, slow interface speed or load speed, and a lack of training.
For D&B Hoovers, reviewers praise the extensive database, ease of use, and audience targeting features. The research capabilities available with D&B Hoovers are frequently mentioned in positive reviews as well. Reviewers cite complaints such as inaccurate data from time to time and additional manual filtering needed from time to time.
Comparing ZoomInfo vs D&B Hoovers
When you compare ZoomInfo and D&B Hoovers both platforms stand out as solid B2B intelligence solutions. If you are looking for a fully customized solution tailored to meet the specific needs of your business, D&B Hoovers might be the better choice. Because the company only offers custom packages, you can ensure that your sales and marketing teams have all of the tools and features they need for success. However, most businesses do not need this.
On the other hand, ZoomInfo is rated better and receives more positive reviews online. It is frequently cited as a trusted solution for B2B intelligence, and offers predetermined packages based on your company's needs. If you do not require a highly customized solution, ZoomInfo might be the better of the two platforms. There's a reason ZoomInfo is a category leader and wins in the head to head matchup of ZoomInfo vs D&B Hoovers.