What Is Salesloft?
SalesLoft is a sales engagement platform that helps sales teams to connect with prospects, engage with customers, and close more deals. It offers a range of features that include lead management tools, email tracking, phone dialing, and analytics, as well as integrations with popular customer relationship management (CRM) systems. The platform is designed to improve the productivity and effectiveness of sales teams by providing them with the tools needed to succeed in today's competitive sales environment and drive top-line revenue for their company.
What Is Salesloft Used For?
Salesloft's software as a service (SaaS) platform is used by companies in a multitude of ways. However, there are four key use cases that clients predominantly leverage the service for. When companies use Salesloft, they are able to prospect more effectively, coach other representatives after demos, generate opportunistic insights to secure future deals, and optimize their sales workflow so teams can effectively use their time and resources.
Prospecting
Sales Coaching
Opportunity Insights
Optimizing Sales Workflow
For prospecting, sales teams are able to work more efficiently by managing their schedules, future calls, and emails through the Salesloft platform alone. Additionally, once meetings are scheduled, managers and individual representatives are able to collaborate afterward to track, transcribe, analyze, and coach each other to become highly functioning sales personnel.
With the support of enhanced prospecting features and sales coaching, Salesloft also provides businesses with detailed insights that indicate how healthy their pipeline is and help them forecast projected revenue on a quarterly, semi-annual, or annual basis. Through the help of artificial intelligence and automated data gathering, companies are able to monitor every step of the sales cycle so they can promote continuity and win deals.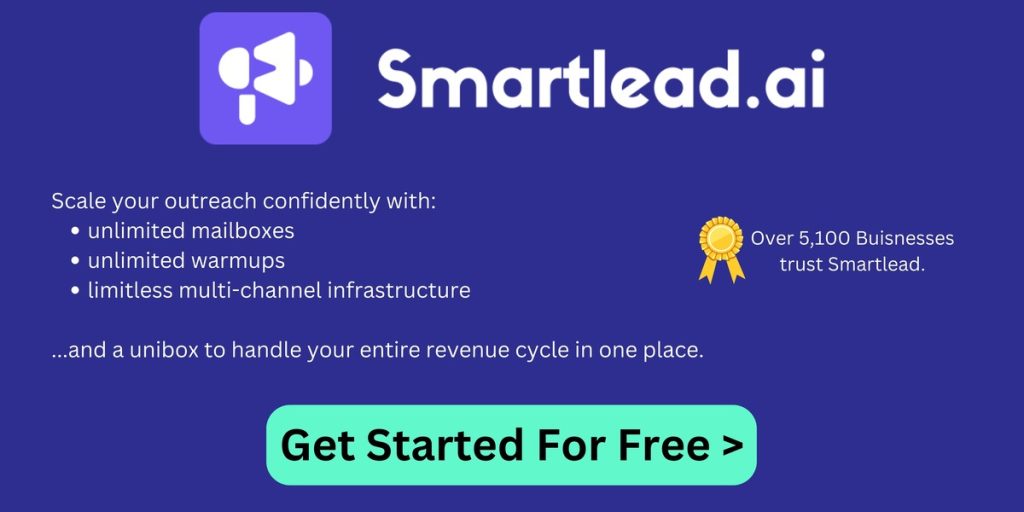 Who Uses Salesloft?
Popular companies such as IBM, Shopify, Cisco, Citrix, and Stripe, in addition to hundreds of other organizations, are currently using Salesloft to reliably scale their sales systems to generate more revenue, streamline workflows, and better manage their network. Throughout these companies, the platform is used by a range of professionals across an organization, which include but are not limited to:
SDRs/BDRs
Sales Leaders
Marketing Leaders
Account Executives
SDRs and BDRs use Salesloft to prospect for new leads, engage with potential customers, and track their progress through the sales funnel. The platform's email tracking and analytics tools can help them to improve their outreach efforts and increase their chances of success when attracting new inbound and outbound leads.
Next, sales leaders use Salesloft to manage and optimize their sales team's workflow, track their performance, and forecast future revenue. They can also use the platform to identify areas for improvement and implement strategies to drive better results.
Marketing leaders can use Salesloft to understand the effectiveness of their campaigns and track the performance of their marketing efforts. They can also use the platform's analytics tools to identify trends and insights that can help them to improve their marketing strategies for sales success.
Lastly, account executives use Salesloft to manage their relationships with existing customers, as well as to identify new sales opportunities. They can use the platform's lead management and CRM integrations to track their interactions with customers and stay up to date on their needs and preferences.
What Does Salesloft Do?
When it comes to Salesloft's core product, they offer three distinct features, listed below, to help sales teams prospect, engage new clients, sell their service, and manage the revenue cycle at every stage.
Salesloft Deals
Salesloft Cadence
Salesloft Conversations
Salesloft Deals is a product within the engagement platform that helps sales teams manage and track their sales pipeline. It provides sales teams with a central place to store and organize information, as well as tools to help move deals through the sales cycle effectively. Furthermore, Salesloft Deals allows teams to create and manage deals, set goals and milestones, and assign tasks to team members to create a structured workflow.
Salesloft Cadence helps sales teams to plan and execute their outreach efforts in a systematic way. Cadence is designed to help sales teams consistently and effectively engage with prospects by providing them with a structured approach to communication. With Cadence, sales teams can create customized outreach campaigns, including email, phone, and social media communications. The platform provides templates and tools to help sales teams craft personalized messages, schedule outreach efforts in advance, and track their progress.
The last feature is Salesloft Conversations which helps sales teams to connect with clients in a customer-centric manner. With it, teams can send meaningful personal emails, dial clients on the spot, log conversations for future reference, and integrate with popular social media platforms to expand their prospect base.
How Does Salesloft Work?
Prior to getting started with Salesloft, there are a few steps to consider when purchasing a subscription, setting up your account, and beginning to use its features.
Sign Up: To use Salesloft, you'll need to create an account and schedule a demo with the Salesloft team to receive a quote and purchase a subscription.
Invite Your Team: After creating your account, you'll need to add your sales team members to the platform. You can do this by sending an email link to each individual from the Salesloft platform.
Import Client Data: Salesloft integrates with popular CRM systems, making it easy to import prospect and existing client data into the platform. If you do not use a CRM, you can also import data manually using a CSV file.
Integrate a Sales Process: Salesloft allows you to customize your sales process to match your organization's workflow. You can create custom stages and milestones, assign tasks to team members, and set up alerts and notifications to help keep everyone on track.
Develop a Cadence: A sales cadence is a structured plan for reaching out to leads and customers. With Salesloft, you can create customized cadences for your team, including email, phone, and social media outreach efforts.
Track Activity: Salesloft provides a range of analytics and reporting tools to help you understand the effectiveness of your sales efforts. You can track your team's performance, identify trends and insights, and make data-driven decisions to improve your results.
Collaborate: Salesloft includes collaboration tools to help your team stay connected and work together effectively. You can use features like activity tracking, comments, and shared workspaces to stay up to date on your team's progress and share ideas and insights.
Salesloft Features
When it comes to features, Salesloft offers a number of different functions and opportunities for sales teams to improve their productivity and effectiveness. Whether companies are looking for analytical insights and pipeline management or lead identification and revenue forecasting, Salesloft offers companies the potential to enhance their sales processes. Take a look at the table below to identify some of the core software components that are offered.
| | |
| --- | --- |
| Sales Tracking | Sales CRM |
| Sales Pipeline | Deal Intelligence |
| Sales Coaching | Lead Management |
What Does Salesloft Integrate With?
By integrating with popular SaaS tools, Salesloft helps companies streamline their workflows and unlock new levels of efficiency and productivity, enabling them to focus on what matters most: growing their business. Below, you will find examples of popular applications that Salesloft can integrate with inside a company:
Email: Gmail and Outlook
Marketing: Marketo and Pardot
Social Media: LinkedIn and Twitter
Telecommunication: Zoom and Webex
CRM: Salesforce, Microsoft Dynamics, and HubSpot
Who Are Salesloft's Competitors And Alternatives?
SalesLoft is a leading sales engagement platform that helps sales teams connect with prospects, engage with customers, and close more deals. As such, it competes with a range of other companies that offer similar solutions to help sales teams improve their sales workflow and generate better revenue. A few of the key companies that Salesloft competes with include:
PersistIQ: Helps teams launch customer-specific outbound campaigns to increase lead generation.
Chorus: An AI platform that uses machine learning technology to capture information from calls, meetings, and emails to help sales teams identify gaps in demos.
Salesken: Offers sales intelligence to help teams evaluate calls, presentations, and webinars performance on a deeper level.
Outplay: Leverages multiple distribution channels to help sales teams increase outbound growth.
Salesloft Pricing
Salesloft offers two main pricing packages: Prospect and Enterprise. The Prospect package is designed for small to medium-sized businesses and includes a range of features to help sales teams improve their outreach efforts and close more deals. These features include email tracking and analytics, phone dialing, lead management, and CRM integrations. The Enterprise package is designed for larger businesses and includes all of the features of the Prospect package, as well as additional features such as advanced analytics, custom integrations, and dedicated support.
| | |
| --- | --- |
| Prospect | Enterprise |
| Contact for a Quote. | Contact for a Quote. |
Both the Prospect and Enterprise packages are offered on a subscription basis and are priced based on the number of users. Prices for each package are determined by the size and number of functions and integrations a company needs. Therefore, future users are encouraged to contact the Salesloft team for further information.