In this article, we'll take a look at several Vendr competitors and alternatives to see how each attempts to simplify purchasing and maintaining your SaaS stack. But before that, let's understand what Vendr offers to its users:
What is Vendr?
Vendr is an end-to-end platform that attempts to simplify the purchasing of SaaS software and provides insights based on a large pool of gathered data for buying. It includes search, buy, and management services in one centralized platform and has a solution for multiple teams. Departments targeted include finance, procurement, IT, sales, etc.
You can think of Vendr as a way to replace a procurement team. Instead of handling 500 SaaS products yourself and having overlapping spend, you can use Vendr to close the deals and provide complete visibility to help you manage your SaaS spend.
Let's look at some features of Vendr that sets it apart from other SaaS handling platforms:
Key Features:
Team of buyers
Price benchmarking
Streamlines workflow integrations
Notifications about upcoming SaaS renewals, updates, and overlapping spends
Reporting, analytics, and trends
Auto compliance and security checks
Maintains an audit log
A centralized management platform and insights dashboard
Flat pricing for each plan
Reviews:
Users have reported their experience with Vendr largely positive, with almost everyone backing up the company's claim of saving money during SaaS deals. Users are pleased about their procurement process, fast closure of deals, transparent work, and proper legal support. That said, some Vendr users have faced problems navigating through the application, and some would like more effective reporting services. Pricing is expensive so it will not be a fit for every company, espcially SMBs and Mid-Market organizations.
Pricing:
Vendr offers its starter package for $36,000 for companies with $400K-$1M annual spend.
Pros:
Vendr offers flat rates with no extra charges for add-ons
With each plan, users get the same features and services, for instance, buying support, industry insights, and complete visibility into records
Guarantees minimum number of savings with each plan, for example, $36k savings with the Starter
Money-back policy if the claimed benchmark of savings is not reached
Cons:
The plans are too expensive for SMBs and most Mid-market companies
With Vendr, companies are required to spend a fixed amount on their SaaS for the plans to be successful.
Requires hundreds of thousands of SaaS spend
Negotiations may not always be in the best interest of the buyer
Typical startup challenges
Comparing Vendr Competitors and Alternatives
When evaluating a buying decision to work with one of the many Vendr competitors and alternatives, it's important to keep a few things in mind.
Do I spend enough on SaaS to make this worthwhile?
How often do I purchase and renew software?
What is my current process and how will things change if I make a switch?
Who is responsible for managing the SaaS licenses
What are our main SaaS management goals?
Do we need to automate certain workflows?
How are we currently tracking software renewals?
Do we waste enough money on SaaS to make this a smart purchase?
Answering those questions will help you more effectively evaluate which of the Vendr competitors is the best fit.
List of Vendr Alternatives and Competitors:
Although Vendr was founded about four years ago, it has become a category leader in SaaS buying and renewal. Despite this, if you are looking for more options, there are many alternatives to Vendr available in the market. Some of the Vendr competitors do something very similar to Vendr, others are more focused on SaaS management software.
In no order, these are the opt Vender competitors and alternatives:
Vendr Competitors and Alternatives:
There are many Vendr alternatives users can opt for, depending upon their budget and requirements. In this section, let's see the services they offer and how they compare to Vendr:
Tropic
Tropic is a SaaS procurement platform for Tech-focused companies. It guarantees 23% savings, reduces the time spent on negotiating deals, and promises a 3x ROI on investment in its platform. It is the #1 Vendr competitor.
Tropic Overview:
Use Cases:
Tropic is an all-in-one solution for your business' finance, IT, and procurement department. Providing a team of negotiators, benchmarking capabilities and trends, and automatic compliance and management of deals. Tropic can replace part of an enterprise purchasing requirement.
With its ability to provide procurement and SaaS management through a single platform, Tropic is the closest alternative to Vendr available in the market.
Key Features:
Makes deals on your behalf
Notifies about every step of the purchasing process until deal closure
Handles approvals with dynamic and customizable workflows
Automatically looks for saving opportunities and tracks utilization (in beta phase)
Handles purchase requests for your team
Compliance and Security management
Contract management and organization
Data insights like vendor scorecards and benchmark data to help you in finding the right software
Pricing:
The basic plan starts at $3750 per month on an annual plan so $3750 X 12 = $45,000 just to get started. And requires a minimum spend of $250k to $1M while including all the services (software, data, and insights) without any limitations.
Reviews:
Customers have backed up Tropic's claims of stakeholder compliance surety, savings per deal, and reduced time spent on negotiating agreements. They have also found the team young and energetic. However, many small and medium-sized businesses have found this offering to be out of their budget.
Pros:
Ease of Use
Reporting and Analytics
Unlike Vendr, it handles overall spend instead of just focusing on SaaS
Cons:
Dashboard needs improvement
Too costly for SMBs and most Mid-market companies
Requires huge SaaS spend to be worthwhile
Frequent changes due to the company being a startup
No Slack Integration
Compare Vendr vs Tropic in this deep dive.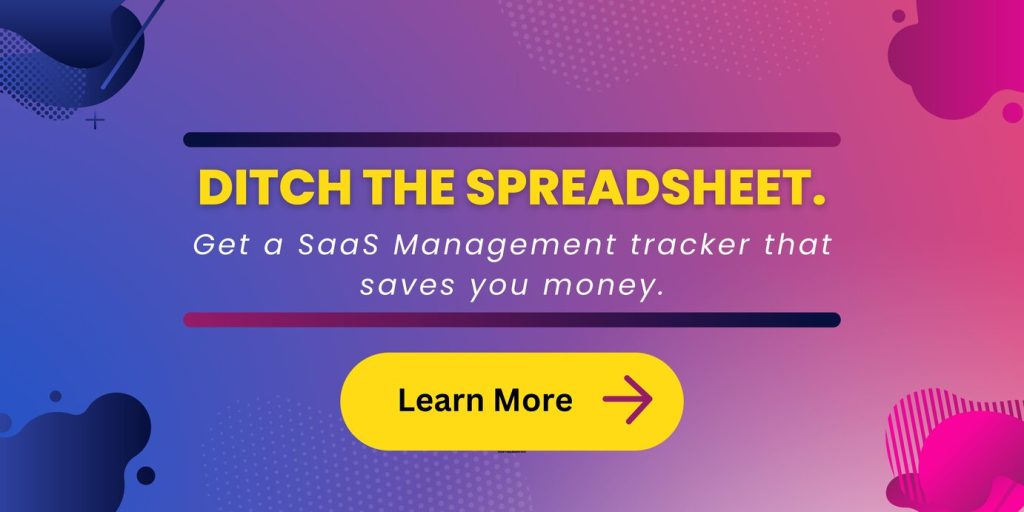 Zylo
Zylo is a SaaS management platform with negotiation services. . It claims to manage 30M contracts and 21b in transactions and has an AI-powered tool to help companies purchase the right software and manage their tech stack efficiently. There are other Zylo competitors and alternatives to consider.
Zylo Overview:
Use cases:
Zylo is for IT, software asset managers, and CIOs. Using Zylo, businesses manage their SaaS contracts and ensure licensing and compliance. It also works as a SaaS software discovery platform, offers negotiation services, and manages the purchase and finances of a company's tech stack.
Key Features:
AI-powered Discovery Engine
Data-driven Benchmarking
Detection of Shadow IT
License and Compliance Management
SaaS Visibility
Renewal, Spend, and Duplication Management
Actionable Insights
Interactive Dashboard
Pricing:
Zylo offers custom quotes based on the number of add-ons a company chooses, along with the essential services included in the platform. We have Zylo pricing. The cost is not going to be a fit for SMBs or Mid-market companies as the entry point is quite high.
Reviews:
Users have reported the platform's ability to handle renewals, visibility, and software management services to be praiseworthy. However, many are not satisfied with the current UI and limitations.
Pros:
Dashboard with Visuals
Reminders about upcoming contract renewals
Custom fields to segregate software into departments, such as finance, IT, etc.
Cons:
Heavy reliance on Okta
Limited integration options
Limited reporting
Offline data processing to ensure the validity of information
Expensive
Spendflo
Spendflo is another SaaS buying platform that helps with renewals, spend management, and product discovery. They also offer negotiation services.
Spendflo Overview:
Use Cases:
Businesses can use Spendflo to manage their SaaS finances, reduce workload and time taken for procurement, enhance and establish security and compliance measures, and automate the approval processes.
Key Features:
Access to Buyers
Benchmarking Data
Slack Integration
Complete Visibility and Management of Contracts (current contracts, upcoming renewals, total savings, etc.)
Security and Compliance Surety
Automatic Search and Update for Contract History
Intelligent Discovery Tool
Playbooks and Tactical Information
Pricing:
Spendflo offers its basic package at $2,500 per month on an annual basis. For a starting price of $30,000. With the promise of $300k in savings and requires a minimum spend of $250k on SaaS products.
Reviews:
Spendflo has positive user reviews regarding its team, especially for its communication, and responsiveness. At the same time, users demand better analytics and tool comparisons.
Pros:
Excellent Customer Service
Renewal Notifications and Status Reports
Slack Messaging for Software Requests
Cons:
Multiple executives handling renewals, which is difficult to keep track of
Less Automation, More Focused on Services
Requires significant minimum spend
Costly to get started
BetterCloud
Unlike Vendr, which provides 360 SaaS services, BetterCloud calls itself a zero-touch SaaS operations and management platform. BetterCloud is positioned differently as one of many Vendr competitors. They are primarily focused on easing the everyday tasks of a business's IT team and providing seamless SaaS management services.
BetterCloud Overview
Use Cases:
BetterCloud helps in discovering suitable SaaS products, onboarding and offboarding employees smoothly, automating repetitive and frequent workflows, handling the security of files, applications, and information, and allowing users to set privileges and roles of each employee.
Key Features:
Automated Workflows
Data-driven insights, analytics, and reports
Employee Access Control
Policy Regulation and Compliance Surety
Risk Handling
No-Code Integrations
Built-in Templates
Free ROI Calculator
Integrations with Google Workspace, Okta, Microsoft 365, and Other Essential Platforms
APIs and Customizations of Reports and Triggers
Centralized Dashboard
Pricing:
The company does not provide pricing details online. However, pricing is known to be significant as this is an enterprise-focused product.
Reviews:
Users have found BetterCloud's one-click automation and data loss prevention highly beneficial. However, many have faced issues with subscription cancellation and the speed and responsiveness of workflows.
Pros:
All-in-one Dashboard
Advanced Automation of Repetitive Tasks
Prevents Data Loss
Identification of Shared Sensitive Information
Cons:
Frequent workflow bugs
Limited Billing Facility with Only Yearly Contracts
Highly Expensive with Frequent Price Hikes
Issues with Email Formats
Expensive
Does not work well with Apps other than G-Suite
Check out our comparison of Torii vs BetterCloud.
Productiv
Productiv is a SaaS management software that uses SaaS Intelligence to make operations more impactful. Optimum ROI employers like Fox, Uber, and Zoom manage their SaaS portfolios with Productiv's employee-centric, data-driven strategy. They help enterprises of all sizes enable proactive governance, boost operational velocity, and accelerate employee engagement by providing real-time employee engagement data down to the feature level.
Productiv Overview:
Use Case
The SaaS Intelligence Platform, Productiv, addresses businesses' complicated, specialized IT, procurement, and CIOs requirements. They offer enterprises application engagement analytics to assist them in analyzing, directing, and improving their application portfolios.
Key Features
Reporting
Recommendations
Peer Benchmarking
Contract Management
User Sentiment Tracking
Dashboards and Visualizations
Pricing
Along with the essential services built into the platform, Productiv provides customized estimates. It is an enterprised focused product so likely quite expensive.
Reviews
The platform has received positive feedback from users for its ability to handle software renewals and the insights it provides into shadow IT. Yet many are unsatisfied with its constrained selection of connectors and provisioning methods.
Pros
Availability of application spending
A calendar view of contract renewals
Ability to see license utilization by the team
Cons
Each application has a different property, so the solution is scattered
Limited connection with SaaS tools
Expensive
Airbase
Airbase is spend management software. Accounts payable, a sophisticated corporate card program, and employee cost reimbursements are all combined into one system.
Airbase Overview:
Use Case
Airbase provides a dependable and practical platform experience for non-payroll spending. Automated accounting and approval workflows offer real-time data, visibility and control, and a quicker closing. Company CEOs, account managers, controllers, finance teams, can use Airbase to manage their finances efficiently.
Key features
Reporting
Automated Reminders
Smart Categorization
Ease of Creating Expense Reports
Bank / Credit Card Integration
Digital Receipt Management
Performance and Reliability
Complex Approval Workflow
User, Role, and Access Management
Pricing
Airbase offers three plans, with its most basic plan starting free. The Growth and Enterprise plans are suitable for 50-300 and 300-5000 employees, respectively, so companies bigger than this need to opt for something else. Two different options, Bill Pay+, which offers essentials of account payable in addition to spend management, and Reimbursements+, which allows you to reimburse employees for their out-of-pocket expenses along with core services, are also present for a custom quote.
Review
Users have given the platform high marks for effectively handling all of the business's expenses. However, many find its lack of assistance for international reimbursements dissatisfying.
Pros
OCR-based automatic bill coding
Auto-coding of credit cards with a receipt management feature.
A top-notch implementation and onboarding team.
A customer care team that responds quickly.
Airbase updates its functionality in response to user feedback.
Quick and significant product updates and excellent UI/UX.
Cons
Lack of expense reimbursements
Lag in the mobile app
Restrictions on where users can spend monetary amount
Mostly focused on accounting, less about SaaS buying and renewal management
Zluri
Zluri is a SaaS management platform for enterprise businesses. Seventy percent of SaaS goods are unknown to the IT department due to decentralized SaaS product purchasing. Zluri aids IT teams in learning about this and streamlining software across the company, strengthening the enterprise IT architecture.
Zluri Overview
Use Cases
From a single dashboard, it facilitates the discovery, management, and optimization of your SaaS stack. The platform is built for a business's finance, IT, and procurement teams and offers SaaS buying services to facilitate department heads securing their required apps quickly.
Key Features
Onboarding
Offboarding
Remove duplicate apps
Smart application discovery
Eliminate compliance risks
Consolidate apps with overlapping functions
Pricing
Zluri does not disclose its pricing online and requires interested companies to contact the sales team to secure a quote. However, pricing is not believed to be cheap.
Reviews
Users have praised the platform for its ability to manage all of the SaaS apps and onboard and offboard employees to SaaS software.
Pros
SaaS Spend
Visibility
User-friendly UI
Renewal Alerts
Automated Workflow
Robust Operating System
Cons
Limited Features due to the product being in an early stage
Lagging inside application
Cost
Torii
Torii is an SaaS tracking solution, optimizing and controlling SaaS usage/costs and acting as a versatile Saas Management Software for large enterprises. A Vendr alternative as they also focus on the enterprise, Torii automatically discovers and maps applications, and users receive ongoing information about which applications are being utilized, by whom, and how much money is being spent. Additionally, users can view new applications and external users, spot strange financial activity, and find potential for optimization like concurrently used, related applications.
Torii Overview:
Use Case:
Torii is used by enterprise and large enterprise companies. A variety of SaaS applications, such as identity management, communications, CRM, marketing, HR, finance, and accounting, can be tracked, managed, and optimized using the cloud-based Torii. In addition to providing IT departments with capabilities for task and workflow automation, the software also delivers ongoing insight into application utilization and optimization options.
It also assists in renewing contracts; notifications are automatically created, and onboarding/offboarding operations can also be automated.
Key Features:
APIs and Integrations
Notifications
Activity Panel
Reports & Statistics
Import/Export Dataset
Pricing:
Torii offers an individual and customized subscription for their software. However, given the target customer, cost is going to be expensive.
Reviews:
Torii users have liked the platform for many reasons, including its responsive team, good work presentation, and license management. However, users find it lacking in terms of integration options with SaaS tools.
Pros:
Easy to use
Feature-rich
Affordable
Powerful workflow
Excellent user experience
Keeps track of all Saas expenses
Provides visibility to all Saas Tools
Cons:
Lack of transparency
Manual Implementation
Extremely expensive
Not a fit for SMB or Mid-Market companies
Vertice
As a SaaS purchasing platform, Vertice saves businesses money and time by taking the burden of buying, renewing, and managing software off your hands. It combines years of experience with pricing insights for more than 16,000 vendors, enabling it to secure as they say "the best possible deal" on all your contracts.
With Vertice, you'll gain full visibility into your SaaS stack, streamline your contract approval process, identify ways to optimize your software portfolio, and benefit from guaranteed savings.
Vertice Overview:
Vendr Alternatives and Competitors Reviewed
With so many options available as alternatives to Vendr, you have to choose the one that best fits your requirements. Unfortunately, for many SMBs and Mid-market companies, none of these solutions will work. If you're a large enterprise company, you'll have various Vendr competitors to consider. Weigh each pro and con, check out the key features that align with your work, and of course, understand pricing.
Additional Reading on SaaS Management