Zoho vs Salesforce – Background
Looking at Zoho vs Salesforce, both are unique and powerful CRM software that allows businesses to maintain and track their:
Sales
Services
Marketing
Commerce
Analytics
Integrations
Platforms
Industries
Employees
Partners
Success
Numerous CRMs are available in the market today. But there are two that have emerged as the market leaders. This article presents a comprehensive comparison of the two, Zoho and Salesforce.
Salesforce is the oldest and the most prominent among all of the CRMs available. It started back in 1999 and is still going strong. The growth of Salesforce was so impressive that by the year 2020 Salesforce's revenue surpassed $17 billion.
Zoho is still a privately owned company. It came to market back in 2005 and reached 1 Million users in August 2008. By the end of 2019, Zoho reached 15 Million users. In 2020 Zoho announced support for 1000+ extensions. According to Zoho, building software is their craft and passion. They believe their platform is the ultimate product of the mind and the hand.
Zoho Overview
Salesforce Overview
Salesforce vs Zoho Fundamentals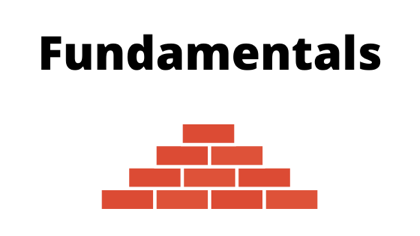 Zoho mainly caters to growing businesses and enterprises. While Salesforce offers great support for established companies and large enterprises.
Zoho offers its fundamental services as bundled packages, and as a complete CRM platform solution with end-to-end access.
Zoho offers the following bundles catering to the needs of different companies and their processes:
Zoho
Zoho One
It allows the running of the entire business infrastructure, offering 40+ integrated applications. It allows customers to connect, manage, and automate business processes across the entire organization.
CRM Plus
CRM plus offers a unified customer experience to deliver exceptional service across all stages of the customer journey. It allows its user to stay in touch with their customers across multiples channels.
Workplace
Workplace allows its users to create a unified and centralized workspace that simplifies file storage and streamlines communication within the team.
Finance Plus
It is a unified platform for back-office needs with features such as invoicing, order management, and accounting.
Creator Plus
Creator Plus is a low-code automation platform that enables its users to rapidly create, integrate, and extend business applications. It also allows for tight integrations, automating processes, deriving insights, and more.
People Plus
It caters to the HR needs of any business or organization. It offers a unified digital experience to manage the entire employee lifecycle via a single integrated platform.
IT Management
It is an advanced IT management solution for managing, auditing, and securing hybrid IT infrastructure. It enables its users to monitor, manage, and secure the network via a single console.
Salesforce offers its fundamental services across the following categories. Companies and organizations have the option to choose the services that they require. The following table elaborates on these categories:
Salesforce
Sales Cloud
It allows for the creation and management of a single source of truth across the organization. Users can connect their sales teams to commerce, marketing, service, and more. It will also enable its users to find and understand data for smart predictions.
Service Cloud
Service Cloud caters to the customer service needs of an organization, such as rapid response on any channel, faster and reliable case resolutions, customer engagement portals, personalized support across digital channels, first-visit resolutions, onsite management, and AI-powered chatbot solutions.
Marketing Cloud
Marketing Cloud enables an organization to learn about their customer via a unified view of connected data from multiple sources and personalize the customer experience by leveraging data from their Einstein solution. It also allows for the management of B2B and B2C relations.
Commerce Cloud
Commerce Cloud comes into packages, Salesforce B2C Commerce platform, and Salesforce B2B Commerce platform. Both are equipped with everything an organization needs to create and personalize an innovative shopping experience across multiple platforms.
Tableau Analytics
Tableau Analytics helps organizations in making data-driven decisions. It offers an intuitive drag-and-drop design and enables its users to share insights across teams.
Integrations (MuleSoft Anypoint Platform)
Salesforce's MuleSoft Anypoint Platform has the ability to integrate data from any system to enable quick delivery for critical and time-sensitive projects.
Learning (myTrailhead)
myTrailhead delivers digital learning material to teams. It also allows its users to scale the onboarding process, supercharge employee productivity, increase user adoption of the platform, and cultivate company culture.
Employee (Salesforce Anywhere)
It provides a unified platform for employees to communicate, collaborate, and provide services with real-time data.
Artificial Intelligence (Salesforce Einstein)
Salesforce's Einstein figures out the hidden opportunities from business data. It identifies the patterns and trends organizations can act on. It provides a deeper understanding of your customer behavior. It also provides an AI-powered assistant for smart insights.
Salesforce Pricing vs. Zoho Pricing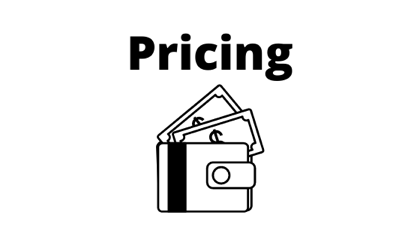 Zoho and Salesforce both have a variety of pricing models to fit the needs of a wide variety of companies and organizations: small, medium, and large.
Zoho offers a 20% discount on yearly billing and provides a 15-day trial. It also provides a free-forever plan with minimal features for up to three users.
Salesforce does not offer a free-forever plan but it does offer a 30-day free trial with its paid plans.
Zoho Pricing
Zoho CRM pricing offers four pricing plans with increasing features for each upper-tier plan:
Standard
Billed as annually $12/user/month with everything included in their free plan, plus Scoring rules, Workflows, ability to create Multiple Pipelines, Mass Emailing capabilities, and Custom Dashboards.
Professional
Billed as annually $20/user/month with everything included in their Standard plan, plus SalesSignals, Blueprints, Web-to-Case Forms, Validations Rules, and Inventory Management.
Enterprise
Billed as annually $35/user/month with everything included in their Professional plan, plus Zia AI, CommandCenter, Canvas, Multi-User Portals, Advanced Customization, and Mobile SDK & MDM.
Ultimate
Billed as annually $45/user/month with everything included in their Enterprise plan, plus Advanced BI bundled with Zoho Analytics, Enhanced Feature Limits, and 30-day Trail.
Salesforce Pricing
Salesforce also offers four payment plans with increasing features for each upper-tier plan:
Essential
All-in-one sales and support application. Billed as annually $25/user/month with accounts, contacts, leads, and opportunity management. It also offers email integration with Outlook or Gmail and access to Salesforce Mobile Application.
Professional
Complete CRM for teams of any size. Billed as annually $75/user/month with everything included in their Essential plan, plus rule-based lead scoring and lead registration. It also offers collaborative forecasting.
Enterprise
Customizable sales CRM for businesses, companies, and enterprises of any size. Billed as annually $150/user/month with everything included in the Professional plan, plus the ability to create and define workflows and approval automation.
Unlimited
Unlimited CRM power and support for businesses, companies, and enterprises of any size. Billed as annually $300/user/month with everything included in the Enterprise plan, plus24/7 support and configuration service.
In addition to these standards plans Salesforce also offers extended capabilities for Professional, Enterprise, and Unlimited plans. These extended capabilities include:
CPQ and Billing (Professional/Enterprise/Unlimited)
Tools for quick configuration of price and quoting solutions.
Sales Cloud Einstein (Enterprise/Unlimited)
Intelligence and automation tools for increasing sales productivity and efficiency.
Pardot (Professional/Enterprise/Unlimited)
Marketing automation tools for rapid growth.
Salesforce vs. Zoho CRM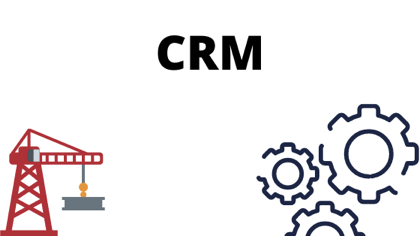 The requirements of large enterprises from a CRM are broad. Large enterprises also require wide support when it comes to integrations. Small to medium enterprises tend to focus more on simplicity, and ready-to-go built-in capabilities with no extra charge.
Any enterprise ready to move their operation to a CRM, has two suitable options that are Zoho CRM and Salesforce CRM. Both CRMs offer a wide variety of benefits and specific drawbacks. Some of the most prominent benefits and drawback of each are:
Salesforce is the best option for large enterprises while Zoho can be better suited for small to medium enterprises.
Salesforce offers the greatest variety of features. More than any other CRM. While Zoho offers 1000+ integration options.
Salesforce is easy to learn but difficult to master. While the learning of Zoho is not as steep as Salesforce.
Salesforce is notoriously expensive with any additional charge for add-ons and services. Zoho can be up to 5 times cheaper. Zoho is often referred to as a Poor Man's Salesforce.
Salesforce offers robust support and training materials. Zoho offers numerous integrations with support for 20 languages.
Salesforce offers no free plans and the basic plan caps data per user at 612 MB. Zoho offers a free plan but with no data backups.
Both Zoho and Salesforce can be used as your call center CRM software.
Zoho is easy to use and master and is a good option for small-to-medium enterprises that do not require advanced capabilities. Salesforce is expensive and a much better option for large enterprises that required advanced and customizable services and capabilities.
Salesforce Features vs Zoho Features
When it comes to Salesforce features vs Zoho Features, the comparison is a little tricky. Both CRMs offer enumerable features that can be utilized in uncountable ways. In the following tables, we will compare the features of Zoho to the features of Salesforce.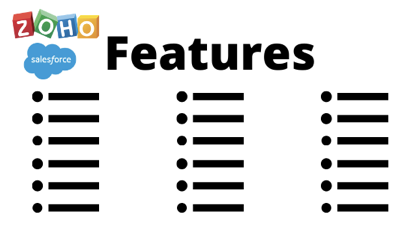 Zoho Features
Scoring Rules
Ability to prioritize prospects with positive or negative scores.
Workflows
The ability to automate record conversion with workflow rules.
Multiple Pipelines
Capability to build custom pipelines for unique sales processes.
Mass Email
Ability to send bulk emails to customers.
Custom Dashboards
Ability to create a custom dashboard to display summarized CRM data based on business requirements.
SalesSignals
For real-time customer notifications.
Blueprints
For managing every stage of online and offline business processes.
Web-to-Case Forms
For managing support tickets and converting them to cases to ensure follow-ups.
Validation Rules
To ensure high quality of incoming data from customers.
Inventory Management
For maintaining, recording, and tracking of price books, quotes, invoices, and purchase orders.
Zia AI
A conversation AI assistant for quality predictions and relevant suggestions.
CommandCenter
Offers the ability to personalize the customer journey at every stage of the lifecycle.
Canvas
A visual representation of the CRM for increased visibility and adoption.
Multi-user Portals
Offer the ability to create and manage multiple portals such as portals for customers, vendors, and partners.
Advanced Customization
Advanced customization capabilities for page layouts, buttons, web-tabs, custom modules, and sandboxes.
Mobile SDK and MDM
Allows for building and distributing custom mobile applications.
Advanced BI
An advanced BI and analytics software bundled with Zoho Analytic Premium Edition
Enhanced Feature Limits
Enhanced feature limits for APIs, territories, data enrichment, rules, page layouts, web forms, social brands, portals, and more.
Salesforce Features
Finding and managing better leads
Lead management, lead assignment, lead routing, duplicate blocking, web-to-lead capture, mass e-mail, campaign management, email templates, rules-based lead scoring, lead registration, and campaign influence
Managing customer and sales details
Account and contact management, opportunity management, customizable sales process, task management, activity feed, person accounts, sales console app, sales teams, calendar.
Selling from anywhere on any device
Salesforce mobile app and full offline mobile functionality.
Forecasting sales more accurately
Collaborative forecasting, forecasting mobile app, custom opportunity fields in forecasting, opportunity splits, and enterprise territory management.
Creating and tracking quotes and orders
Contracts, sales orders, product books, price books, and quotes.
Getting real-time sales insights
Customizable reports and dashboards with advanced reporting features.
Collaborating across company
Files, topics, recommendations, and Chatter.
Cross-selling and upselling more easily
Case management, and the ability to connect sales info to any app.
Customizing and automating processes
Lighting app builder, AppExchange, data storage per unit, file storage per unit, unlimited custom applications, customizable profiles and page layouts, roles and permissions, record types per object, a developer sandbox, custom 360 platform, workflows, and approvals
Connecting Sales info to any application
Email integration with Outlook, Google Apps integration, lighting sync, and web services API.
Zoho Integrations vs Salesforce Integrations
Zoho and Salesforce both provide a plethora of integrations. Salesforce might charge per integration. With Zoho, some of the most prominent and commonly used integrations are built-in and available by default.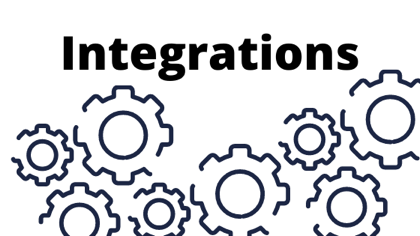 Zoho offers free integrations with:
Office Suit
Telephony
Messaging
Meetings
Finance
Quote
G Suite
PandaDoc Office 365
RingCentral Twilio Knowlarity
SMS Magic Burst SMS Whatsapp
GoToWebinar GoToMeeting Eventbrite Zoom Zoho Meeting Zoho Webinar
Saasu Zoho Expense
Proposify
| | | | | | |
| --- | --- | --- | --- | --- | --- |
| Signer | Lead Follow up | Marketing Automation | Social Media | Storage | Document Management |
| DocuSign Adobe Sign Zoho Sign | LinkedIn Sales Navigtor Leadfeeder Address Locator | Google Ads MailChimp ActiveCampaign | Facebook Adverts Manager Zoho Social LinkedIn Sales Navigator | Dropbox Box Google Drive | Google Sheets PandaDoc Excel Add-In |
| | | | | | |
| --- | --- | --- | --- | --- | --- |
| Collaboration | Productivity | Lead Management | Connectivity | Survey | Live Chat |
| Slack Projects Zoho Cliq | Kanban Email Parser Front | Idle Deal Alert Lead Queue GetResponse | PieSync Zapier | SurveyMonkey Zoho Survey | Zoho SalesIQ Chatbot |
Most of the integrations that come free with Zoho are paid in Salesforce, integrations such as PandaDoc, RingCentral, Twilio, and more.
The free integrations that Salesforce offers are either non-conventional or rarely used.
Apps and Mobile Capabilities
Salesforce and Zoho both provide equally matched mobile apps and mobile capabilities across all major platforms such as iOS and Android.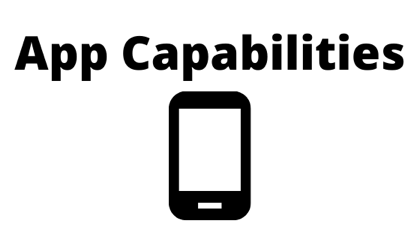 Salesforce applications are component-based and thus easily customizable to meet the needs of organizations and enterprises of all sizes. The mobile app of Salesforce gives access to the entire platform from a cell phone device and allows for personalized navigation, custom push notifications, and brand customization.
With its mobile application, Zoho offers access to limited important information and offers the ability to connect with clients.
Zoho Customers Vs Salesforce Customers
Customers of both platforms are equally content with their respective services. Zoho caters to the needs of small-to-medium customers while Salesforce caters to large enterprises, companies, and organizations.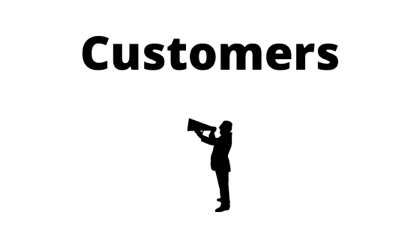 Following is a list of some of the most prominent customers of Zoho:
Levis
Bata
Zomato
Mahindra
Whirlpool
Siemens
Loreal
Amazon.in
Innocode
Following is a list of some of the most prominent customers of Salesforce:
Cuba Pacific Air
Changi Airport Group
Eatigo
American Express
Toyota
Philips
Financial Times
ADP
Cap Bridge
With millions of users on both platforms, customer reviews are easily accessible. Users who have used both platforms say that Zoho is a much better option in terms of price for the sheer number of free features it offers, and because of its lower learning curve.
Users who wanted extensive customization options and customizable features preferred Salesforce. The only drawback they present is the platform's steep learning curve.
Have a CRM and now looking to take your outbound to the next level? Check our our review of Apollo.io.
Check out out software evaluation guide when buying new software.