Whether it's a marketing email or a message to a sales prospect, being able to track the email can give you information on who got the email or message. Google's email tracking system allows this feature in Google Workspace (formerly known as G Suite) accounts. Gmail users can add a read receipt feature using MailTrack. If you use Gmail for business, you might want to consider using this functionality.
The G Suite version of Gmail enables this feature by using the extension for Gmail called MailTrack. This extension is available for Google Chrome, Opera, and Firefox. It gives you an alert when someone opens and reads your emails.
What is Mailtrack?
MailTrack is a tool for tracking emails. It tells you if your emails or messages have been opened and read or not, and how many times, using its pixel-based tracking system. Using the Incoming tracked email indicator, you can know if someone is tracking the email you received. MailTrack improves email communication by integrating the read notifications just like other messaging apps. You will receive real-time notifications with MailTrack when the receivers open your email.
MailTrack is a popular email tracker for Gmail and lets you know when your emails have been opened and read. It can track the number of clicks and how many times a receiver has opened the mail. A single tick means that your email has been sent but not opened by the receiver. A double tick indicates that the email has been opened.
MailTrack is a free email tracker in the Google Chrome Web Store that allows you to track emails for free forever. MailTrack for reading receipts allows accessing the dashboard and filter emails that have been 'read' or 'not read' Other tools like SalesLoft and their competitors have this type of functionality built into their tool.
MailTrack Is An Email Tracking Tool That Is Used By
Account managers and sales teams
People with direct client relationships
Project managers and coordinators
Professionals looking for employment
Freelancers and Independent professionals
Mailtrack software is privacy compliant and does not share data with third parties. It provides seamless integration with Gmail and is easy to set up. You can send group emails with their campaigns that allow you to send individual tracked copies of your email. Lists can create and manage your mailing lists.
Email Tracking for Gmail with Mailtrack
How Does MailTrack Work?
Source: freepik
Email tracking allows you to monitor clicks and opens on emails to follow up leads, partners, and job applications. You can check the metrics of email marketing campaigns to improve efficiency and quality.
Mailtrack is an email tracking tool that comes with a browser extension. The Chrome extension is available on the Google Web Store, and you can install it from there. Once you have added it to Chrome, you have to link it with your Gmail account and set up the process.
When you open the Gmail Interface, you can see the read receipts similar to Whatsapp's read indicators when you send messages.
This software uses a 1*1-pixel image that embeds into each email you send using Gmail.
When the recipient opens the email, the browser requests to get the image from the server. The server then parses the request and indicates whether your email has been opened or not.
MailTrack tracks every time an email gets opened. By hovering over the receipt icon, you will get the information when the recipient opens the email.
MailTrack adds receipt signatures to all emails. You can disable it on the dashboard. The emails sent with email tracking tools display the "sent with MailTrack" signature with them. It is a hint for the recipient that the emails are tracked.
Is MailTrack safe?
Source: freepik
Privacy is the major concern of people nowadays and it's a legitimate concern to wonder if Mailtrack is safe to use. It is a tool that tracks the status of emails and is generally regarded as safe to use. However, privacy concerns are probably the larger issue.
MailTrack allows users to have the following details about a sent email.
It determines if the email has opened.
How many times it's been opened.
What time the email was opened.
If the links and attachments added to the email were opened.
MailTrack provides data security and keeps your data confidential. This data is used to improve the software and create a better experience for users. They do not provide user's data to third parties according to MailTrack's Privacy Code of Conduct. It ensures the protection of data using industry-standard encryption technologies like TLS/SSL.
MailTrack stores the user's information in Amazon's service facilities. They do not store and access the body of your emails, share it with third parties, and sell your personal data. They process user's data confidentially and implement the appropriate organizational and technical measures required by applicable regulations.
According to the Privacy Code of Conduct, it is guaranteed that THE MAIL TRACK COMPANY never sends emails on your behalf. They never share the content of your emails and browsing data with third parties. MailTrack is not in the business of renting or selling your information.
MailTrack complies with the data protection laws of the European Union. Your emails are private, and your data is secure. Here is the detail of the use of permission by MailTrack.
Basic permission: They do not access the email body but view the email metadata such as headers and labels. MailTrack needs these permissions to identify the emails that assign the double check marks.
View and manage basic email settings: This permission is necessary because MailTrack needs to know the settings to work properly.
Emails are inserted into your inbox: It is necessary to add email alerts in the Gmail inbox when the recipients open the email.
Send, read, manage, and delete your email: MailTrack deletes the tracking pixel from sent emails. It does not use the send and read permissions, but these can not be removed separately.
Manage mailbox labels: In mobile devices, double-check marks are marked as labels. MailTrack needs this permission to add checkmarks to emails and updates them when the recipient opens them.
Read and change your data on websites: MailTrack modifies Google inbox websites and Gmail to display double check marks.
MailTrack for Gmail
MailTrack for Gmail is one the better email tracking services. It helps you to improve email communication by integrating with Gmail. This seamless integration lets you know when and how many times your emails are opened. Users are told in several ways when someone opens their mail. These include:
Green double-check marks
Real-time desktop notifications
Sends first open alert via email
How to install for Gmail
It is quite simple to set up MailTrack for Gmail. You need to follow these steps.
Open Chrome and install the MailTrack extension from Chrome web store and click the Add to Chrome button.
Accept all permissions before installing.
Click Connect with Gmail button.
Once you have installed MailTrack for Gmail extension of Google, It automatically refreshes your account. If you can not see MailTrack in your Gmail account, close the browser and reopen it. 
How to View Email Activities in Gmail
Once you have set up the MailTrack for Gmail, you need to make sure that the Email Activity option is enabled in settings.
Go to the sent folder in Gmail and hover the mouse over green check marks next to a particular email.
You can see details about opening and reading an email in the tooltip. If there are attached links in the email, you can track all the times these links have been clicked using the Link Tracking feature.
You can view the tracking history for emails by logging into the activity dashboard in the chrome browser.
It is useful to see email tracking activity. If recipients open your email many times, it's a sign that they are engaging with your emails. With email tracking activity, you can see the dates and times for each open. With this information, you can gain insight and make plans to follow-up. It is favorable for businesses because they can track the time when their customers check their inbox.
Gmail Features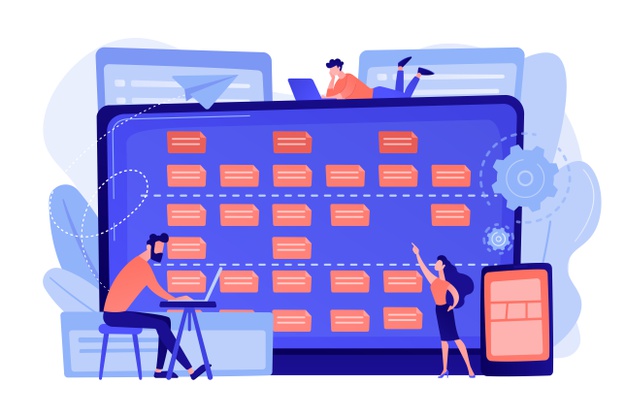 Source: freepik
| | |
| --- | --- |
| Features | Description |
| Mailtrack Lists | Lists allow building mailing lists in Gmail. You can easily track your emails to a specific group of people. Click on the lists option menu to the left of the screen to use Mailtrack lists. |
| Revival Notifications | Revival notifications tell you when someone again reads your email after a certain amount of time. You can enable or disable revival notifications in your settings. |
| Daily report | Mailtrack provides a daily report on the statistics of emails you sent. It gives a report on sent emails, the percentage of clicked links, and the percentage of read messages. |
| Activity dashboard | You can view the stats concerning your tracked emails with the activity dashboard. You can access the dashboard from your system without installing the chrome extension. |
| 1st open email alerts | Mailtrack notifies you by email when a recipient opens a tracked email for the first time. You can enable this feature from the settings. |
| Not opened reminders | Not opened reminders send you a notification when someone has not opened an email you sent them. When you activate the opened reminder, you will receive a reminder email after 24 hours of sending an email. |
| Hot conversations | It alerts you when an email has been opened several times over a short period. If it happens, it's a sign that the recipient is interested in the email content. |
| Monitor Reply | This feature helps you to keep on top of your email communications. It tells you when someone has not replied to your emails. To use the Monitor Reply feature, send an email with Mailtrack. |
| Real-time email tracking | Desktop notifications send you a notification in real-time when someone opens your email. This feature is useful if you want to have real-time tracking for email campaigns. |
| Click Tracking Feature | This feature allows you to know when someone clicks the attached links in emails. Link clicks are indicators that a person is interested in your content. You can check the link tracking report in the dashboard. |
| Active email indicators | Mailtrack sometimes marks some email conversations as active. It tells you which emails are receiving a lot of interest from receivers. If you hover the Green Active text, you can see the explanation in a tooltip, why it's marked as active. |
| Mailtrack's unread emails filter | This feature allows users to filter your sent mail folder to display unread emails. It helps you to follow-up with people if necessary. |
| Incoming tracked emails indicator | This feature allows you to know when someone tracks the emails you have received. It adds a green dot next to the tracked email. |
Mailtrack for Gmail Reviews
Below are a random selection of reviews…
CEO (Chief Executive Officer)
Seute Fashions Pvt Ltd (Retail, 1-10 Employees)
Use case and deployment scope
Mailtrack is a helpful tool to track how clients and customers are interested in their emails. It helps to segregate the customers according to the opening time of emails. Mailtrack allows you to observe customer behavior and helps to find interested customers with conversion potential. It can be used to target a specific audience for email marketing. Using Mailtrack, you can also get the information about the device from which emails get opened. It's a perfect tool for tracking email reading and gives real-time notifications of email opening.
Vice President Business Development
AIESEC in Albania (Executive Office, 201-500 Employees)
Use case and deployment scope
Mailtrack provides reliable means to check on your communication and keep track of when your emails have been read. It enables you to remind customers about the emails. Mailtrack has made operations more efficient by highlighting clients who need attention. You get immediate notifications on communication and alerts if recipients have opened your emails or not. Mailtrack is well-suited for all the departments and scenarios, regardless of the nature of messages.
Business Development Associate
Careerlabs (Education Management, 51-200 employees)
Use case and deployment scope
It becomes easy for the sales department to track the emails using Mailtrack. It provides a detailed report on which emails have been opened and how many times. This tracking of emails makes it easy to practice a focused approach in sales. The insights gained through Mailtrack helps in prioritizing customers and driving the revenue. It sends instant notifications of recently opened emails that help in engaging leads. Mailtrack is well-suited for the sales department, where you need to track the mail status for prioritizing the leads.
Netsuite Practice Lead
Catalyst Business Solutions (Information Technology & Services, 200-500 employees)
Use case and deployment scope
Mailtrack is a powerful tracking tool that provides seamless integration with Gmail. It helps to track the opening of emails and notify you when someone re-opens the same email. This feature helps to plan follow-ups. Mailtrack provides an activity dashboard that provides reports about emails. You can use this tool during the sales and pre-sales processes. It helps to monitor a follow-up call and tells you when your email is getting the right attention. Mailtrack ensures that the emails have been delivered and read on time.
Writer/Editor/Consultant
Kenney Creative (Publishing, 1-10 Employees)
Use Case and Deployment scope
Mailtrack is a powerful tool that allows you to track how long it takes to receive a response to your emails. Mailtrack provides reminders of emails and daily tracking reports via the activity dashboard. It even tracks attached links and documents in emails. Mailtrack has both email and phone support available that are willing to help whenever you need support. You can identify hot leads by telling who opened your emails multiple times.
Mailtrack.io
Mailtrack.io is not an extension. You can use it to track emails on your computer and mobile devices. It is a simple and easy-to-use read receipt for emails that allows you to track your email details. It has the following incredible features.
| | |
| --- | --- |
| Mailtrack.io Features | Description |
| Email Activity | See in your mailbox if someone opens the emails you have sent. |
| Your data is secure | Mailtrack is privacy compliant and never shares data with third parties. |
| Real-time notifications | You will receive real-time notifications when someone opens your emails. |
| Fast & lightweight | Mailtrack.io provides seamless integration with Gmail. |
| Free of cost | You will get unlimited free email tracking forever. |
| Simple and easy | Tracking your emails is quite simple and easy with Mailtrack. A single tick means the email has been sent, and a double tick indicates that the receiver has opened your email. |
Mailtrack Add-on for Smart Devices
Mailtrack for smartphones is not an application but an Add-on. You can go to Mailtrack Add-on page and download it from Google Workspace and install it on your desktop computer or mobile devices. Once you have installed Mailtrack Add-on, you can track your email history from your smartphones.
Follow these instructions to install the Mailtrack add-on on your mobile phone.
Open the Gmail app on your mobile and click on any email.
Scroll down to the bottom of the email. You will see the Mailtrack logo at the end, where it says available add-ons.
Tap on the icon, and you will see the option to either send a tracked reply or compose a new tracked email.
Once you have sent the email, open the Mailtrack add-on again, and you will see whether the recipient opened your email or not.
Your Mailtrack for Android and iOS devices is ready now and you can use it for tracking your emails.