This article reviews the top outreach competitors by features, pricing, and more. See which Outreach alternative is the best fit for your needs.
Outreach is an excellent tool for businesses looking to increase their reach and grow their customer base. However, it is not the only option out there. This blog post will explore some of Outreach's competitors and alternatives.
We will also discuss the benefits and drawbacks of each option. So, if you are considering using Outreach, an Outreach alternative or are just curious about what else is out there, this blog post is for you.
What Is Outreach?
Outreach.io is a sales engagement software, it enables salespeople to engage leads and prospects, and allows you to reach out to them through various channels. Outreach's platform provides salespeople with an organized "sequence" to follow for sales prospecting.
According to Outreach, they provide businesses access to the most B2B buyer-seller interaction data worldwide and significant investments in proprietary AI technologies to convert sales data into intelligence. Outreach is a critical element of the revenue cycle that can help companies increase their efficiency, predictability, and growth.
Sales and business development representatives rely on Outreach's fully automated prospecting workflows and sales tactics to develop more predictable revenue using AI and optimize the data for success.
Many companies utilize the Outreach platform because:
Provides support and the ability for businesses to manage every step of the buyer's journey
Within the platform, companies can control social interactions, voice solutions (outbound calling), and control emails.
The platform uses AI and machine learning to stay up-to-date on what works for your clients and adapt to changes.
All are sales tools for prospecting
Outreach Overview
Outreach Features
Outreach has numerous features that make it a powerful and priceless sales engagement tool in any business's arsenal. This tool best represents an all-in-one solution that will care for nearly every sales engagement need.
This and other SaaS platforms share features like API, Email Management, Lead Capture, Engagement Tracking, Performance Metrics, Reporting & Statistics, Third-Party Integrations, and more.
Beyond those offerings, Outreach has some unique features that make it stand out from the rest.
Activity Tracking
Collaboration Tools
Email Templates
Lead Segmentation
Predictive Analytics
Call Recording
Audio/Video Recording
Proposal Management
Despite its many features, where Outreach shines may involve its integration capabilities. Something to consider when looking at an Outreach alternative.
Outreach Integrations
Users commonly review Outreach as a platform with a solid set of core services built into its framework. While this is true, one of Outreach's significant strengths is the platform's ability to integrate with numerous other software applications. Outreach integrates with the most popular CRMs on the market, including Salesforce, HubSpot, Pipedrive, and more.
Since the SaaS platform is ideal for tracking the consumer journey across the board, Outreach also has an entire library of integrations for each part of the sales journey from ABMs, Email, chat services, Revenue Intelligence, and more. Finding a service to integrate with shouldn't be difficult, considering Outreach supports 90+ native and third-party apps.
Outreach Pricing
Outreach doesn't reveal their pricing structure, and it isn't as easy as looking it up on the company's website. In most cases, you'll need to contact the company directly for a custom price, which involves speaking to a Sales Development Representative. This call will facilitate getting the information you need to see if Outreach is a good fit for your business.
We have Outreach pricing if you're curious. When it comes to Outreach alternatives, pricing is a key factor.
Outreach specifically offers two pricing licenses for reference. These plans are the Outreach Accelerate License and the Outreach Optimized License.
Outreach Accelerate License – includes features like sequencing, an outreach dialer, a/b testing, and much more.
Outreach Optimized License – is a more comprehensive license that starts and includes deeper insights on data and reporting options. This premium license also contains features like Team Reporting and Buyer sentiment analysis.
Outreach Reviews
One might consider Outreach a premium service based on pricing and available features. However, it's not the only service on the market, and there are many alternatives for those looking for a more affordable option. Outreach's alternatives include Apollo.io, Groove, Salesloft, MixMax, and Asana.
In addition, Outreach's ability to integrate with other software platforms gives it an edge over its competitors. As a result, Outreach has been given some high marks by thousands of users. Consider Outreach's reviews on Capterra, which specifically mention that the service receives a 4.5 overall and a 4.2 in customer service and ease of use. When considering the features and value provided by the SaaS tool, scores were 4.4 and 4.3 consecutively.
Users said, "Overall, I'm a huge fan of Outreach. It's a tool that I'll look for in my next company or at least recommend." However, it isn't for everyone; other users said, "Navigating around Outreach is a pain. Things aren't always in the place you think they would be." With that in mind, let's discuss some of Outreach's direct competitors to see how they stack up against the premium service and why companies may choose them instead.
When considering an Outreach competitor or Outreach alternative, reviews are always worth checking out but you need to do your homework for your own specific needs.
Salesloft, Apollo, Groove, MixMax – Top Outreach Competitors and Alternatives
Moving forward with our discussion of Outreach alternatives, we'll look at some of the top Outreach competitors in the sales engagement platform industry. These four sales engagement platforms are the top Outreach alternatives and competitors you should consider when evaluating a tool in this category.
The #1 Outreach Competitor – Salesloft
Salesloft is a direct competitor to Outreach and one of the top sales engagement platforms on the market. The service has been around since 2011 and has been able to gain a significant amount of traction in recent years. When you think of an Outreach competitor, you think of Salesloft, these two companies are category leaders. It is the number one Outreach alternative for sales teams.
What is Salesloft?
Salesloft is a sales engagement platform that helps sales teams execute and manage their outbound selling activities. Salesloft is a provider of sales engagement software and offers many ways for sellers to implement and manage their outbound selling activities. Salesloft provides several features that are on par with Outreach which is why Salesloft is seen as a top Outreach alternative. These features include automatic tasks, call recording, email tracking, and more.
Salesloft Overview
Salesloft Features
With this sales engagement platform, you'll be able to exceed your objectives at every stage of the buyer journey. Salesloft has some of the best tools for digital selling. It's the one location where sellers can run their outbound sequences, sales activities, communicate with consumers, figure out what to do next, and get the coaching and content they need to succeed.
Many businesses migrate to this tool because it is the perfect way to manage a remote sales team as it offers features like:
Automatic Tasks
Call Recording
Email Tracking
A comprehensive library of native, supported, and third-party integrations
Several packages for any team, no matter their size
The reason Salesloft is seen as the top Outreach competitor and top Outreach alternative is because the products have many similar features.
Salesloft Integrations
As a top competitor of Outreach, Salesloft offers an ever-expanding list of integrations with the most popular business software on the market. The Salesloft platform integrates with leading CRMs, email providers, productivity, sales intelligence, security, and sales coaching.
Some popular integrations include:
CRMs like: Salesforce, HubSpot, Pipedrive, and Zoho
Productivity apps: Alyce, LeanData, Seismic
Dialers: Orum, Koncert, and Monster Connect
Email: Gmail, Tolstoy, and Lavender
Salesloft Pricing
The Salesloft pricing model is subscription-based and starts at $125 per user per month, with an annual license.
Check out this article for more info on Salesloft pricing. The price depends on the features and services you need for your team. The company has six significant products discussed earlier, but they are:
Cadence + Automation – This includes setting up and syncing calls, emails, meetings, and customer interactions.
Dialer + Messenger – combines a dialer and messenger into a versatile CRM solution.
Deals – provide pipeline data accessible from a singular point.
Conversations – track sales calls, offerings coaching tips, scaling, impacts, recordings, AI analysis, and more.
Analytics + Reporting – gives users an overview of their sales process with data-driven insights.
With these details in mind, it's still necessary to call and speak to sales to access custom pricing for business.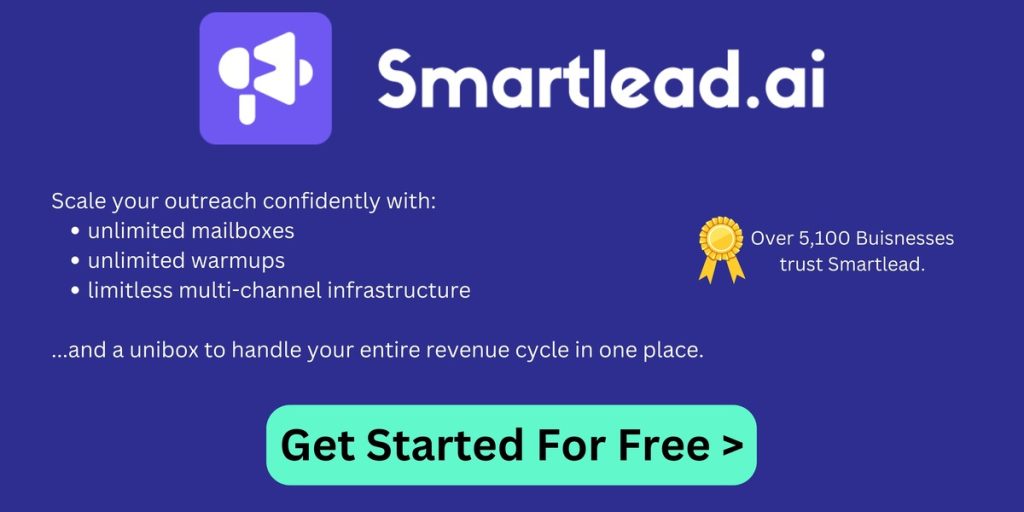 Salesloft Reviews
As Outreach's #1 competitor, Salesloft has much to offer users in the sales engagement platform industry. With its wide range of features and integrations, Salesloft is a top choice for businesses looking for an Outreach alternative.
Regarding Product capabilities, 4.4 out of 5 stars; considering some deeper metrics like Evaluation & Contracting, Integration & Deployment, and Service & Support, users rate Salesloft at a 4.6, 4.5, and 4.4 out of 5 stars consecutively. A glowing reviewer mentions that Salesloft is "A Great tool for tracking engagement – very clean UX/UI that combines email/phone."
However, users often complain that Customer Support is where Salesloft usually struggled to meet their needs. One user commented, "Support is my number one headache with Salesloft. They are very delayed in responses and have impersonal replies back from support; you never really know who you are interacting with."
An Outreach Alternative – Groove
Groove is an Outreach alternative that is popular in the sales engagement platform space. Let's discuss the specifics and its potential as an Outreach alternative.
What is Groove?
Groove is a sales engagement platform that optimizes customer relationships through targeted and automated outreach. The software helps sales representatives focus on the right leads, personalize their messages, and increase customer engagement.
Groove offers a suite of features to streamline the sales process and make it more efficient. Many of these features make it a comparable solution to Outreach.
Groove as an Outreach alternative and Outreach competitor positions itself as being tightly integrated with Salesforce which is a CRM used by many organizations. Integrating within a sales team's workflow is critical.
Groove Overview
Groove Features
Groove describes itself as just as flexible, if not more than, Salesforce; Groove's capabilities assist sellers in their workflow and is a modern system that doesn't require heavy integration nor has a steep learning curve. This engagement platform creates opportunities for users and enriches the customer experience by providing critical services like:
Email, Calendar, and Activity Tracking
Campaign Channel Automation (personalized emails, SMS, LinkedIn messages, and more)
Prioritize any task, and Streamline workflows
Access Salesforce or LinkedIn from your inbox
Automatic Dialing and Call Logs
A Mobile App for account access on the road
Accurate revenue intelligence
Groove Integrations
Among its top features, Groove can integrate seamlessly with Salesforce; this service is marketed as an engagement layer erasing the need to sync between two systems and slowing down workflow processes. Through the Salesforce AppExchange, Groove can integrate flawlessly into any current setup and combine with Google, Microsoft 365, LinkedIn Sales Navigator, Seismic, Highspot, Zoom, and thousands more apps.
Groove Pricing
Groove's pricing is a mystery without a call to sales but we have Groove pricing. however, speaking with an SDR and an Account Executive will yield different price points for enterprise companies. Like most SaaS platforms, you can request a product demo where you're expected to receive accurate pricing for business. If you talk to Groove, make sure to have this info ready;
Your name
Company and Job Title
Work Email
CRM System In Use
Current Email System In Use
A brief comment on how they can assist you
While pricing information is guarded, it's safe to say that Groove offers a free trial of its services so that you can explore the features and capabilities of the platform before committing. Also, an implementation fee is required to start your subscription.
Groove Reviews
Groove has a rating of 4.7 stars on Capterra, with many users praising it for its ease of use, affordability, and excellent customer service. Users paint the services as a simple-to-use service that lacks some of the bells and whistles of more expensive Sales Engagement Platforms.
While some might view this as a negative, it's evident that many companies see this as a positive. Groove's seamless transition into Salesforce and Gmail allows users to leverage these tools and find the best ways and times to interact with their customers without being bogged down by a complex system.
One user echoed a similar opinion of those who chose to review the service by saying that you can "Do More With Less." The user went on to say that Groove allows them to keep up with their 150+ leads coming from various industries without feeling like they are behind or playing catch-up. This benefit, in turn, leads to more sales for the company. This benefit seems to translate to more sales for other companies.
Another Top Outreach Competitor – Apollo.io
Apollo.io is a sales intelligence and engagement platform that offers a suite of features to sales teams of all sizes. As mentioned, it's a direct competitor of Outreach and provides a two-pronged approach to sales engagement and intelligence. Apollo combines a database of contacts with the capability to perform complete outbound campaigns simultaneously.
What separates Apollo.io from Groove and Outreach is that it offers a single platform for sales intelligence and engagement. This allows sales teams to know who their best customers are, what they should be selling them, and how to engage with them. Apollo.io accomplishes its goals by utilizing the database of 200 million contacts across millions of companies that is quickly accessible for speedy sales cycles.
For deep dive to better understand what is Apollo.io we've got you covered so you can see how Apollo could be an Outreach alternative.
Apollo.io Overview
Apollo.io Features
Like Salesloft and Outreach, Apollo.io's core features give it the ability to perform outbound sales tasks such as:
Enabling users to create, automate, and optimize their email sequences
Tracking user's interactions with a client
Schedule follow-ups
Reporting on the success of sales campaigns.
In addition to its core features, Apollo distinguishes itself with its unique database with millions of contacts. This allows users to quickly find the right contact at the right company and engage with them through the platform's various features. As an Outreach competitor, this database feature is a key differentiator. When you're considering Outreach alternatives, this is something no other option will have.
Improving workflow is part of Apollo.io's strategy, and it offers standard features like A/B testing, automated emails, the office detection, but it includes more specialized features in the Premium and Custom plans.
Apollo.io Integrations
Fortunately, Apollo.io offers many necessary app integrations that sales teams need, like Salesforce, Zapier, Marketo, and Hubspot. This allows sales teams to use the data they already have to improve their sales strategies. You must sign up for a free account for a complete list of available app integrations.
Apollo.io Pricing
There's a reason why Apollo.io is one of the top competitors of Outreach. Can you guess what it is? While its pricing can vary by the package, pricing is by the user. If you're not ready to commit your business to Apollo's platform, that's ok; they offer a free plan perfect for testing features. The SaaS platform also provides a monthly and annual cost structure for their Basic, Professional, and Custom plans. Apollo Pricing is available.
Apollo.io Reviews
Overall, this sales engagement platform receives excellent user ratings, citing the advantage it gives smaller sales teams. For overall ratings, ease of use, and customer service, it ranks 4.6, 4.5, and 4.4 stars out of 5 consecutively.
Most users subscribed to the service for a year or more and mentioned that the free version was instrumental in helping them decide if the platform was a good fit for their business needs. Customers were pleased that many of Apollo's notable features were available, even in the free version. Users were also happy with the subscription flexibility, the monthly subscription option, and the ability to cancel anytime.
Here's an in-depth Apollo.io review to see why it should be taken seriously as a top Outreach competitor and an alternative to Outreach.
More Outreach Competitors and Alternatives
We have already touched on the major competitors of Outreach, but there are plenty of other options on the market that may be a better fit for your business. We will continue analyzing other notable sales engagement platforms.
Another Outreach Competitor – MixMax
Another competitor and alternative to Outreach is the sales management platform known as MixMax. While it's like other complete sales and engagement platforms, it focuses on full email sales communications through Gmail.
What is MixMax?
MixMax is a platform that offers features like email tracking, scheduling, and templates. It also has a comprehensive app designed to speed up communication and administrative marketing tasks. The platform offers features like email tracking, scheduling, and templates.
Ultimately, the platform allows users to manage and customize emails, embed surveys and polls into their correspondence, and enable bulk emails. This means that it's compatible with Gmail and Gsuite accounts.
MixMax Overview
MixMax Features
MixMax's Sales Engagement Platform is centered around usage for Gmail. MixMax features are perfect for eliminating busy work and increasing productivity. MixMax is efficient at increasing productivity with its features like:
Email Monitoring
Email Marketing
Lead Management
Task Management
Workflow Management
MixMax Integrations
With MixMax's email monitoring capabilities, you can find out who opens your emails and when they view them. You can boost engagement and gain more insights with MixMax's integration capabilities, such as:
MixMax Pricing
Like Apollo, MixMax offers a free version of their platform and three paid versions. Each version offers more features than the last. Check out this post on MixMax pricing for more pricing details.
MixMax Reviews
Reviewers say that MixMax is a good tool for sales teams and professionals. They comment on how well the platforms work for customizing their email templates and making them stand out. Users rate this product, ease of use, and customer service as 4.5, 4.5, and 4.4 out of 5 stars. Users are pleased with the frequency at which the development of new features, how it helps them stay on top of their email campaigns, and the customer service.
An Affordable Outreach Alternative – Yesware
Outreach is a great tool, but it's not the only one on the market. If you're looking for an Outreach alternative that's more affordable, Yesware is an excellent option. This isn't one of the top Outreach competitors despite being one the original players in the category. It's useful for individuals and small sales teams on budgets.
What is Yesware?
Yesware is software marketed to salespeople who need help tracking email outreach with clients and prospects. It makes prospecting easier by streamlining the process. It also can use automated followups, taking away manual work during an outbound sequence.
Yesware was one of the first platforms to cover this category that Outreach and Salesloft now own. The product has a simple setup time and includes various tools and metrics to aid sales-based teams in working more successfully.
What Is Yesware?
Yesware Features
This SaaS platform brands itself as a tool that provides sales teams with just enough but not too many features. Offering a limited number of features, it doesn't overwhelm its users and allows them to optimize their business immediately. The features that it does offer are:
Multi-Channel Campaigns
Meeting Scheduler
Email Tracking
Reports
Email Tracking
Yesware Integrations
Yesware works and integrates with many popular software programs to help you save time and speed up your routine operations. Some of these integrations are:
Gmail
Outlook
Salesforce
Zoom
Yesware Pricing
Yesware pricing is a tiered system, with more features accessible to clients as part of their monthly plan depending on how much they spend. Users can pay a monthly or annual subscription. There are four types of accounts offered.
Free (the most basic package)
Pro (the basic paid package)
Premium (the intermediate package)
Enterprise (the advanced package geared towards large businesses with many users)
Customers can pay for a customized plan from Yesware, which includes all the standard features, upgrades, premium services, and Enterprise solutions.
For more details on Yesware pricing.
Yesware Reviews
Yesware reviews are positive, with users commenting on its easy-to-use interface and helpful integrations. Reviewers also appreciate the platform's templates and sales-related resources available to them. However, some users say they would like to see more stable pricing when subscribing to the services as price points could change often. Overall, reviewers' rate Yesware as a helpful tool for sales teams of all sizes, giving it an average rating of 4.3 out of 5 stars.
Another Outreach Alternative – Reply.io
Reply.io is a tool similar to Outreach, a newer platform making it one of Outreach competitors that helps sales and marketing teams automate email sequences, follow-ups, and contact lists. Reply cuts up to 40% of SDR and Sales personnel time by allowing individuals to schedule meetings on the platform, book conference calls, and do email searches, according to Reply.io.
What is Reply.io?
Reply is a sales engagement platform that lets you automate and scale multichannel outreach, allowing you to create more leads, attract new consumers,
Reply is a tool developed for Sales Development Representatives and sales reps. It allows them to personalize and improve selling messages while focusing on the most promising leads. Its solid reporting system can track team activities, allowing managers to see what's working and where improvements are needed.
Reply.io Overview
Reply.io Features
Reply's features improve the effectiveness of sales outreach and lead generation while keeping the goal of growing revenue faster in mind. Some of Reply's features include:
Lead Generation
Contact Management
Email Tracking
Campaign Management
Analytics and Reporting
Reply.io Integrations
Regardless of what line of business you're in, personal interaction is the critical source of company growth. While Reply manages your outreach and follow-ups, its integrations unify disparate technologies and platforms. Therefore, you can handle more tasks and complete more workflows across hybrid ecosystems. Reply has many integrations in CRM, Lead Generation, ABS, and Marketing, such as:
Reply.io Pricing
The platform utilizes the industry standard for price points based on the number of people contacted per month and billed per user per month basis. Pricing for individuals starts at $70/user/month to get 1,000 people per month.
Reply.io offers business and agency pricing with increased benefits and potential contact leads. Business pricing is listed below.
Agency pricing is dependent on the number of users, similar to Business and Individual plans.
Reply.io Reviews
Reviewers say that Reply is an affordable and easy-to-use sales engagement platform. Users appreciate the various features offered by Reply, such as Lead Generation, Contact Management, Email Tracking, and Campaign Management. Overall, this service was rated 4.6 out of 5 stars, and many users consider it a magical tool for gathering sales leads.
It was mentioned that the pricing of this tool is a bit on the higher side, and companies would like to see a drop-down over time. Users also said a steep learning curve than they would have preferred.
When it comes to Reply, it can be a cost effective Outreach alternative.
Another Outreach Alternative – Outplay
Outplay allows sales teams to set appointments by conducting effective multi-channel outreach. Engage them in various locations and, as a result, improve your probability of securing an appointment.
What is Outplay?
Outplay is a solution that automates your outreach and follow-up process so you can focus on what matters most – your customers and maximize your profits in the same breath. They offer native integration with Salesforce, Hubspot, and Pipedrive. The platform has an easy-to-use design with built automation and productivity tools.
Outplay Overview
Outplay Features
Outplay's features are designed to make your sales engagement more efficient and effective. The SaaS platform can accomplish this by providing features similar to its competitors like:
Business Process Automation
Campaign Management
Collaboration tools
Reporting/Analytics
Third-party Integrations
Outplay Integrations
Outplay integrates with all the leading CRMs, including Salesforce, HubSpot, and Pipedrive. Apart from this, it also has helpful integrations with Gmail, Outlook, and Microsoft Office 365.
Outplay Pricing
Pricing for Outplay is subscription-based and small companies can start with a 14-day trial period with no credit card required. The company urges new users to try their trial period to ensure they are pleased with the all-in-one sales engagement platform.
Outplay offers discounts for these packages if a company decides to pay for the service annually instead of monthly. For more pricing information, please visit their website.
Outplay Reviews
Reviewers say that Outplay is an affordable and easy-to-use sales engagement platform, making it a strong Outreach alternative and a legitimate Outreach competitor. Users appreciate the various features offered by Outplay, such as Lead Generation, Contact Management, Email Tracking, and Campaign Management.
Overall, this service was rated as one of the top outreach alternatives with an overall rating of 4.8 out of 5 stars. Users complained that the learning curve is steep, and some kinks must be worked out in the automation process. Despite the issues, users highly rate the ease of use and customer service quality as 4.6 and 4.9 out of 5 stars, consecutively.
Revenue.io – A Complete Outreach Competitor
Revenue.io is a powerful sales acceleration platform that helps you close more deals in less time. With their advanced features and integrations, they are a complete Outreach competitor.
What is Revenue.io?
Revenue.io offers its customers numerous conversation platforms, onboarding software, prospect capabilities, and more. Revenue.io's platform provides various services, including automated sales engagement and sale cycle optimization.
Solutions emerge. Others, on the other hand, provide you with the tools to act upon them. We do it all so that you may improve revenue performance. It's time to stop switching back and forth between devices, organizing confused data, or wasting money on technology that only a few of your employees use. Revenue.io is the complete AI-powered RevOps platform with the real-time advice you need most.
RingDNA (formerly Revenue.io) Features
Many world's top online companies rely on RingDNA and its services. Here are some of the features that make them stand out:
Guided Selling
CallerDNA
Moments
Conversation AI
High-performing teams use RingDNA to power their revenue operations, analyze conversation data with AI, and suggest the following best actions.
RingDNA Overview
RingDNA Integrations
RingDNA focuses most of its efforts on Salesforce, the world's leading CRM, and allows companies to deliver predictable results and optimize their entire revenue operation. However, it also integrates with HubSpot, Zendesk, and Marketo.
RingDNA Pricing
Like many other online platforms, RingDNA keeps its pricing structure close to the vest. The five services or features that comprise their AI-driven engagement platform are divided into four packages Essentials, Professionals, Leader, and Elite.
The only way to get legitimate pricing figures is to contact the company for a custom quote.
RingDNA Reviews
As, Revenue.io, this product has been available since 2013 and has thousands of satisfied customers. It is one of the most popular alternatives, based on the thousands of positive reviews it has received. Most positive reviews quote RingDNA's easy-to-use software, call management systems, and powerful tools, even when previously limited by a few design choices. Others only mentioned the frequency of dropped calls and a missing callback feature as potential negatives. However, when considering a sales engagement platform, RingDNA is not the first product that comes to mind as one of the top Outreach competitors or alternatives.
How Do You Choose A Sales Engagement Platform?
If you're evaluating the different Outreach competitors or you have an Outreach alternative in mind you're considering, it's important to see how these tools compare for your specific needs and requirement.
Your unique requirements will determine the best platform for your team and your objectives. To optimize your sales engagement system, you may select one that works well with your existing CRM so you can focus on the buyer.
On the other hand, you may choose a powerful sales engagement platform that replaces your separate CRM and minimizes overhead for your team, resulting in a leaner and meaner sales machine. You'll want to base your decision on several factors:
Does the platform fit within your budget?
Can it be easily customized and adjusted to your specific needs?
Is the user interface (UI) intuitive, or will you need to spend a lot of time training your team on the software?
What types of integrations does it offer, and are they compatible with other software?
Are there available reviews that thoroughly describe the platform?
Does the platform integrate with your current workflow?
Does the annual or monthly contract structure work for our needs?
What type of reporting is offered?
What type of supporting resources are available?
Outreach Competitors Ranked
Now that we've looked at some of the top outreach alternatives, it's time to compare them to determine where the strengths and weaknesses are among these platforms. The following sections will address the competitors close to what Outreach provides and choose ranking and the significant differences between them.
#1 – Salesloft
#2 – Apollo.io
#3 – Groove
#4 – Reply
# 5 – Outplay
Outreach Competitors Compared
Below a table compares each of the services against each and shows each competitor's standard offerings, which reflect what companies are likely looking for when considering which service to utilize for their business. See how these Outreach competitors compare to one another.
| | | | | | |
| --- | --- | --- | --- | --- | --- |
| Comparative Features | Outreach.io | Salesloft | Apollo.io | Revenue.io | MixMax |
| CRM Integration | YES | YES | YES | YES | YES |
| Content Management | YES | YES | YES | YES | YES |
| Email Automation | YES | YES | YES | YES | YES |
| Lead Scoring | YES | YES | YES | YES | NO |
| Workflow Management | YES | YES | YES | YES | YES |
| 24/7 Live Rep | NO | NO | NO | YES | NO |
| API | YES | YES | YES | YES | YES |
| Free Trial | NO | NO | YES | YES | YES |
| Annual Only | YES | YES | NO | YES | NO |
| Call Recording | YES | YES | YES | YES | YES |
| Performance Analytics | YES | YES | YES | YES | YES |
| Business Model: Individual | NO | NO | YES | NO | YES |
| Business Model: Freelancers | NO | NO | YES | NO | YES |
| Business Model: Large Enterprise | YES | YES | YES | YES | YES |
| Business Model: Medium Business | YES | YES | YES | YES | YES |
| Business Model: Small Business | YES | YES | YES | YES | YES |
Outreach vs Salesloft
Outreach and Salesloft are two of the most popular sales engagement platforms on the market. They are both feature-rich and offer a wide variety of integrations, making them versatile tools; since they are so similar in design, it may be challenging to choose one. When buyers consider Outreach, they usually think about the top Outreach competitors and add Salesloft to one of the tools they'll evaluate.
Sales reps will use them to help them automate and streamline the process of reaching out to prospects to save time throughout the sales cycle. Both allow you to set up outreach cadences via email or phone, establish new account profiles, monitor interaction activity, conduct voice calls, and measure performance. You can also check out our breakdown of Salesloft competitors and alternatives.
Main Differences Between Outreach and Salesloft
The main difference between Outreach vs Salesloft is that Salesloft offers many options that allow customization. Custom fields, filters, and templates are just a few features that will enable you to tailor Salesloft to your specific needs. Outreach offers customization options, but they aren't as detailed as Salesloft.
Salesloft is also a more solid option regarding features and functions, while Outreach is a bit simpler and easier to start up and running. If you're looking for something with more features that you can tailor to your specific needs, Salesloft is a better choice. If you're looking for something more straightforward, go with Outreach.
Outreach vs Apollo.io
In this section, we will discuss the comparison between Outreach and Apollo.io. Unsurprisingly, Outreach and Apollo.io vary in features. Outreach tends to be better for larger professional sales teams, whereas Apollo is a better value for smaller sales teams and offers flexible monthly contracts.
Outreach offers various sales team features, including automating repetitive tasks, customizing your outreach cadences, and measuring performance. Apollo.io does too but Outreach has a better UI and better reporting for more advanced sales teams.
Main Differences Between Outreach and Apollo.io
The main difference between Outreach and Apollo.io is that Apollo has a built in database of contacts that you can easily import into your sequences. Outreach is a good choice for sales teams looking for a platform that can automate repetitive tasks and help them measure their performance using in-depth tools.
Apollo.io is a good choice for smaller sales teams and individuals. Another difference is the subscription plans available; Outreach offers custom plans only while Apollo.io provides a free trial and lower-cost monthly subscription plans more flexibly.
We found that users felt that despite Outreach's notoriety, Apollo.io met the needs of their business better than Outreach. Ongoing product support efforts also ranked in Apollo.io's favor.
Conclusion – Outreach Alternatives
In conclusion, Outreach is a good choice for sales teams looking for a platform that can automate repetitive tasks and help them measure their performance using in-depth tools. However, Apollo.io is a better choice for customer success teams due to its features and lower-cost monthly subscription plans.
If you're looking for a platform that offers more customization options, Salesloft is a better choice. However, go with Outreach if you're looking for something more straightforward. Your choice of sales and engagement platform ultimately boils down to your specific business needs. Be sure to consider all factors before making your decision.