Looking for Zylo competitors and alternatives to add to your evaluation process? We've got you covered.
Zylo is SaaS management tools used by organizations to manage their SaaS stack. That's a good thing, but it may not be the perfect choice for everyone. The integration is limited and requires manual coordination to implement. Zylo is solid, but may not be right for your business depending on whether you're looking for a SaaS management platform with ease of use, cost-effectiveness, or the flexibility to integrate with other tools.
There are many other SaaS management tools that can meet your needs. In this article, we have discussed some more competitors to Zylo. We will be discussing some Zylo alternatives that we will focus on and compare across various parameters. But before we discuss the alternatives, let's first learn more about Zylo.
What is Zylo
Zylo is an enterprise SaaS management platform, helping companies manage and optimize their SaaS applications. Zylo offers a single SaaS platform that enables users to discover, manage, measure, and protect their SaaS investments by providing visibility into SaaS spending, license usage, and user feedback.
Zylo provides a system of record. Zylo can discover software purchases across your organization, tracks application usage, and provides insights in one place. This can help optimize your SaaS portfolio with automated workflows.
Businesses use Zylo to give their employees access to secure, compliant applications in this SaaS management tool.
Use Cases
Better and improved SaaS Visibility
Example 1: The marketing team of a company owns a large SaaS application inventory. Now, they need to stay up-to-date with frequent updates regarding upcoming updates, renewals, license counts, and other important dates. By giving this team access to all of the marketing-related SaaS applications and relevant data through Zylo, the team can make better decisions about the use and composition of their SaaS portfolio.
Zylo enables technology leaders to create and view multiple separate business units within the SaaS Management tool.
Example 2: A service company expands globally and acquires several new teams in several countries.
To understand the acquisition and start integrating technology assets and processes, the IT manager wants to identify the entire SaaS inventory for each new organization but prefers to monitor each site as a separate entity. In this scenario, the Zylo admin can now create and monitor each team and each SaaS inventory as a separate business entity.
Zylo Key Features
Zylo software gives you visibility into your SaaS spend and helps you manage to shadow IT. Some of Zylo's key features are listed below.
It discovers, classifies, and monitors SaaS applications used by your organization.
Acts as a single source of truth for SaaS applications and outputs
Enables tracking applications and how employees use them
Reduces operational overhead by eliminating the need to purchase applications from multiple sources
Zylo Reviews
While most of the reviews for Zylo are positive for example Zylo takes all of your SAAS products and compiles them into one nice dashboard so you can easily see all active users, contracts, and the amount spent. It allows you to set up reminder emails that tell you what software is coming up for renewal and the ability to track the "stats" of your software such as contract terms, value, number of licenses, etc. One of the best parts is you can also track the usage of the software licenses to see how subscriptions are being used. There is a heavy reliance on usage being derived from Okta so software not compatible with Okta are not as easily tracked.
Pros
Email reminders for subscription renewals
Functionality to track critical data for each software, such as contract terms and license number
Cons
Reliant on integrations – only the SaaS that can be integrated can be tracked.
Only identifies ad hoc SaaS activity – it does not prevent it
Does not integrate the purchasing of SaaS
Expensive – Zylo Pricing
Not a fit for SMBs
List of Zylo Competitors and Alternatives
Now above we had a general overview of Zylo, but there are some better competitors of Zylo that can be considered for their unique set of features and services. Below we will have an in-depth look at some popular Zylo alternatives which include BetterCloud, Productiv, Torii, and more. Let us discover how these Saas management platform tools compare to Zylo when it comes to features, ease of use, customer service, support, and reviews. And by the end of the article, we will help you better compare the available SaaS management Zylo alternatives based on your organization size as well.
Zylo
Zylo is full-featured asset management software designed for businesses and start-ups. Zylo offers an end-to-end solution for Windows. This online asset management system provides vendor management, license management, shadow IT detection, contract/license management, and subscription management in one place.
Torii
Torii is an enterprise SaaS management platform trusted by customers such as Delivery Hero, Payoneer, Pipedrive, and SimilarWeb. Torii provides a system of record for all cloud-based applications, users, and licenses, automating routine IT lifecycle activities. Torii integrates with hundreds of SaaS products including identity management, SSO, ERP, and many business application your organization uses.
BetterCloud
BetterCloud is a comprehensive suite of cloud-based office solutions designed for security and IT teams. It's a powerful suite of platforms designed primarily for organizations looking to implement critical insights, automated management, and intuitive data security, more specifically, enterprise companies. The platform enables businesses to leverage open APIs and seamlessly connect data from sources using secure channels. Coordinates centralized and operationalized routine control and management of all SaaS applications. The solution makes it easy for thousands of users to expose operational information, centralize data, delegate custom administrative rights, and enforce complex security policies across SaaS applications. Check out the breakdown of Torii vs BetterCloud.
Spendflo
Spendflo is a software-as-a-service spending and procurement platform for high-growth businesses. Spendflo gives high-growth companies visibility, control, and optimization of SaaS spending. The company's technology tracks SaaS spending and usage across the enterprise. Increase contract visibility and control while reducing workload. Accelerate compliance procedures while focusing on security. Spendflo attempts to automate many of the SaaS procurement requests, approvals, and renewals with visibility into current batches, costs, and savings.
Productiv
Productiv is a SaaS management platform built for enterprise IT leaders, powered by application engagement analytics. The software allows the user to streamline, visualize and maximize SaaS management portfolio to fit the user's budget and business. Productiv provides users with data and insights that helps understand the value of their SaaS apps.
Zluri
Zluri is a software application management platform for your business needs. The software provides a real-time knowledge base and monitors contracts/renewals with an approval process that maximizes ROI. Gain insight with alerts for changes in your application ecosystem from a single dashboard. Integrated with Intercom, Slack, Zapier, and more. Small businesses use this software.
Airbase
Airbase is a modern expense management tool that enables accounts payable automation. Instead of an ad-hoc requirements process, it employs pre-approved policies that work efficiently and takes less time compared to other software of this type. It also helps identify duplicate requests made by employees. Access contracts and invoices upon approval. This software brings together all payment methods into a single platform.
LeanIX
LeanIX is enterprise architect software. Monthly and yearly payments are possible. There are specifications for APIs, customizations, mobile support, mobile apps, and more. LeanIX works on desktop and mobile platforms.
Sastrify
Sastrify is a virtual software procurement service-as-a-service that streamlines the management and costs of SaaS tools for digital-first businesses. . This includes ongoing monitoring of software tools, update management, and uncovering shadow IT.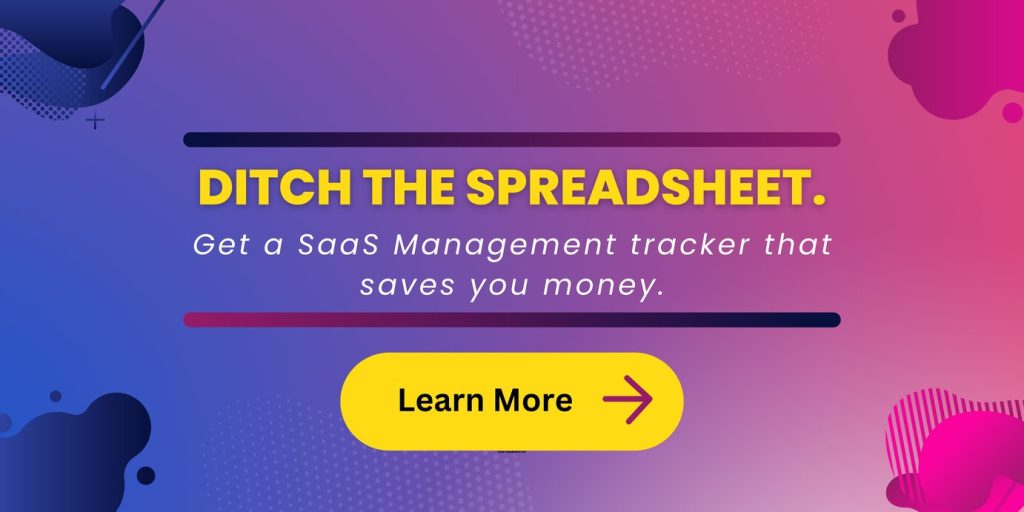 Zylo Competitors and Alternatives
What is Torii
Torii is a SaaS management solution built to streamline control and understand industry SaaS usage and costs from a single hub for enterprise companies. It supports vendor management, compliance management, and spend management, and provides users with performance metrics and access control.
Torii gets a detailed view of software licenses and technology stack that update in real-time. In addition, Torii software helps industries with up to 500-5000 employees take back control of their IT business, manage IT more effectively, minimize unnecessary expenses, and improve compliance and security of their SaaS stack. Torii workflows allow users to specify triggers and actions to build automation. Torii software follows a supply-based pricing strategy.
Use Cases
Employee onboarding workflows
Example 1: A feature named "User joins", triggers a workflow that allows automating your employee onboarding experience, which helps shorten the time it takes and reduce the friction between HR, IT, and the new employee. For example, the HR team can easily define a workflow such that when a user is created on G Suite, Tori helps create a user in Slack and adds them to a Slack group.
Enables automatically taking actions that affect the entire SaaS stack.
Example 2: Torii integrates with many leading SaaS providers so the system users can automatically take actions that affect their entire SaaS stack. Actions include creating and removing users, assigning and revoking access to resources, adding and removing users from groups, and transferring file ownership.
Key Features
Self-service portal
Audit management
access control
Node management
Cost management
SLA management
Supplier master data
Trading History
Profile maintained by the provider
Vendor-managed inventory
Vendor performance evaluation
Supplier Qualification Tracking
Billing and provisioning
demand monitoring
supply monitoring
Workflow approval
Product Activation
Eliminate shadow IT
Automated onboarding and offboarding
Drives SaaS ROI with spend visibility and optimization
Takes control of SaaS renewals and vendor management
Torii Reviews
Pros
Has responsive customer support
It offers seamless integration with all major tools to allow tracking of spending and license management
Easy-to-use interface and easy to set up
Cons
Some screens in the software are not fully optimized for mobile view
Very expensive
At times the software hangs
Not a fit for most companies under 500 employees
What is BetterCloud?
BetterCloud is an enterprise SaaS Management Platform (SMP) that enables IT, professionals, to discover, manage and secure cloud applications. BetterCloud is one of the leading Zylo competitors and alternatives for the enterprise space.
BetterCloud allows users to: Discover security threats and increase control – Proactively mitigate security risks with automated granular policy enforcement, monitoring, and remediation with configurable alerts, keyword searches, and content inspection to increase Visibility and Make Data-Driven Decisions on how to optimize software costs or allocate user licenses reports and dashboards save time and automate repetitive tasks – Streamline manual work and user lifecycle management.
Use Cases
BetterCloud enables IT teams to automate onboarding and offboarding processes and trigger other one-off automation that makes their team's job easier.
Example 1: With built-in integrations such as Slack, Salesforce, Google Workspace, Zoom, DUO, and Office 365, the IT teams of organizations can seamlessly onboard their new hires to courses. The same integration can be used to securely offload laid-off employees and send notifications to all parties that the process is complete.
It can also be used by the security teams to implement the DLP security policies for Drive, Slack, and Microsoft Office and to set alerts on specific security events.
A better way to manage your Google Domain
Example2: It helps manage Google apps for your business domain. There are different permission levels within the tool, which allow for a good distribution of authority. This is a simpler tool than the Google Admin Panel. The entire organization can access and change locations and signatures themselves, so technicians can focus on the real work.
Key Features
Supports onboarding
Allows compliance management
Audit management capabilities
Provides alerts/notifications
Event Log
User activity monitoring
expense management
Configuration management
Policy management
Vulnerability scan
Usage tracking/analysis
Report/analysis
Access control/privileges
Subscription management
Workflow approval
SaaS operation management
Detecting Shadow IT
BetterCloud Reviews
Pros
Automated and bulk administration tools that allow admins to spend less time managing tasks efficiently and give more time to work on important new things.
Drive reporting allows for content-based scanning of G Suite Google Drive to empower admins.
SaaS automation not only allows admins to build workflows and carry out actions in multiple pre-connected systems but also allows admins to connect systems via API. It's very extensible.
Easy to use – even for those with limited computer proficiency
Complements email client very well – mimics all the existing features of the suite
Useful for multitasking. One admin can set up, change, or fix all user account settings universally
Cons
The interface can be quite cluttered depending on what you want to do.
Written documentation for workflows and API is a little tough to follow.
The software is a bit clunky, and often lags or fails
Expensive
Not a fit for SMBs
What is Spendflo
Spendflo is a SaaS buying and optimization platform that drives collaborative buying, contextual automation, and ROI for its users with benchmark data. Spendflo buys, offers SaaS renewals, and manages SaaS for customers to drive savings in both time and effort.
Spendflo provides SaaS sourcing services that help businesses save time and money throughout their SaaS sourcing cycle. SaaS procurement cycles are often long and negotiating is in the dark with no reliable way to ensure you are paying a fair price. It helps you better manage your contract data and get an overview of all your contracts and renewals. Although it's one of Zylo competitors, it's more of one of the new Vendr competitors and alternative.
Use Cases
Airmeet case example – Spendflo's client
Airmeet was integrated at first into Spendflo's platform, which helped centralize their contracts and visualize expenses. A strategic buyer for the platform and CMS then worked together to develop a purchase roadmap based on Airmeet's needs. Eventually, Spendflo's purchasing team took over procurement, streamlining the entire process and starting to save money.
Key Features
Provides data security
Set and manage performance indicators
Supports compliance management, expense, update management, and procurement management.
Provides alerts/notifications
Provides dashboarding and reporting capabilities
Allows cost tracking and supports cost management
Enables contract/license management
Billing and provisioning
SaaS operation management
SpendFlo Reviews
Pros
Proactively notifies us of upcoming renewals and the status of existing buying requests
Cons
Poor analytical capabilities
Pricey
Unclear of value in year 2
What is Productiv
Productiv is a SaaS Intelligence™ platform for the modern enterprise. Productiv connects IT, finance, procurement, and business leaders with data to manage and drive operational efficiency while increasing employee engagement across SaaS applications. It's fancy language for another one of the many Zylo competitors in the enterprise space. This people-centric, data-driven approach combines billions of employee app usage data points with provider contract and organizational data to make it easy for teams to come together to optimize spending, manage renewals, and automate workflows. allows streamlining the SaaS portfolio.
Use Cases
Reduced SaaS Costs
HashiCorp wanted to find a way to control SaaS costs and maximize business value. They used Productiv to analyze application and feature usage.
Example: They added a time limit to determine if an employee hasn't used the app for a period of 90 days. This visibility and upcoming renewals feature capabilities were very important to IT teams. This helped them have data-driven conversations with both finance and vendors to negotiate the right level of licensing and SaaS spending.
Key Features
Real-time insight into Miro usage at the user or team level with HR data
A user-based analysis of logins/views, Milo boards, projects, and templates
Optimized license management
Productiv Reviews
Pros
Easy to use and intuitive interface
The dashboard feature is easy to navigate
Deep integration with a fleet of SAAS apps
Ability to customize usage criteria
Cons
Only a limited number of connectors are available
Not able to configure email sends on the platform
Expensive
Not for SMBs
What is Zluri
Zluri is a SaaS management tool that helps streamline SaaS, automate IT tasks, and secure a SaaS ecosystem. It is one of the top Zylo competitors and many buyers think of it as an Zylo alternative at first glance. It helps discover apps and manage, secure, and optimize SaaS applications on a single platform. IT teams can remove duplicate apps, find unused or underused apps, consolidate apps with overlapping functionality, and use app usage insights to update licenses.
Use Cases
Koinworks case example: – Zluri's client
Mapping critical SaaS tools using analytics
With Zluri, Koinworks was able to map all critical SaaS tools running in their organization in a few minutes and through a single view centralized dashboard. With dashboards, they could track the apps, owners, users, usage statistics & most importantly the security statistics. Threat levels could be assessed and addressed on a case-by-case basis.
Cost savings through identification of under-utilized SaaS tools
Zluri helped Koinworks to identify under-utilized SaaS tools at a user level leading to immediate subscription savings.
Key Features
Vendor management
onboarding
Audit management
expense management
cost tracking
Update management
Dashboard
Usage tracking/analysis
License management
Subscription management
Contract/license management
SaaS operation management
Detecting Shadow IT
Zluri Reviews
Pros
Provides renewal alerts and the visibility of your SaaS stack
Simple and intuitive navigation
Top-notch customer support
Cons
Has a couple of bugs. UI can sometimes be buggy.
The software can be a little fiddly to get the integrations set up and working properly.
Quite an amount of effort is needed for the initial setup
Painful sales process
Not a fit for SMBs
What is Sastrify
Sastrify is a virtual software-as-a-service procurement service that helps digital-first companies optimize their SaaS tools. Centralize procurement, get a clear view of applications and licenses.
Additionally, Sastrify automatically identifies update dates and works with the respective tool owners. Sastrify has a purchasing team that can help with negotiating new and existing contracts. This is a common feature among the Zylo competitors and alternatives.
Use Cases
Gorillas case example: – Sastrify's client
Sastrify was able to secure savings for Gorillas primarily across 4 different SaaS tools.
Google Workspace: Optimizing License Types for 66% Savings
Zoom: Competition Leads to Favorable Contract
Slack: Relevant Discount Plus a New Payment Cadence. Sastrify negotiated a new payment cadence, allowing Gorillas to switch to quarterly billing.
Asana: A Fixed Price to Support Hypergrowth. Sastrify supported Gorillas through a negotiation process with Asana. The final contract allowed Gorillas to pay a fixed price, no matter how many users it might add to Asana.
Key Features
Usage optimization and analysis.
Integration with other platforms.
Transparency of the license.
dedicated server.
Sastrify Reviews
Pros
Easy to use dashboard capabilities
Responsive customer support with customer success managers available
Can easily track how much is already saved
Cons
Not quite intuitive
No mobile view
No SSO for login
Expensive
Not for SMBs
What is LeanIx
LeanIX is different among the Zylo competitors as it provides a collaborative enterprise architecture designed for modern IT. LeanIX helps organizations adapt to the changing demands of digitalization. From agile to multi-cloud and beyond, architecture teams using LeanIX have the opportunity to strategically support their business and reduce their time to value by 45%.
Use Cases
Example: Plan and track risk mitigation
Plan and prioritize risk mitigation projects based on the business criticality of impacted applications
Model changes to current and future architectures to plan obsolescence elimination scenarios
Create, visualize and communicate your migration roadmap and future IT landscape
Key Features
Track usage and improve adoption
Determine compliance exposure
Helps to mitigate risks associated with applications
Gives visibility into the SaaS ecosystem of your organization
Identity savings and optimization SaaS cost
LeanIX Reviews
Pros
Easy-to-use interface
Cons
The provided data can sometimes be inaccurate
Extra support during implementation is required
The new pricing model is expensive
What is Airbase
Airbase is another Zylo competitor that is a comprehensive SaaS management platform that enables businesses to streamline their financial operations. This helps to improve visibility and financial oversight of SaaS.
This SaaS management platform combines three of it's functions, including employee expense reimbursement, advanced corporate card programs, and accounts payable, into one platform. With Airbase, organizations can reduce the inconvenience associated with inefficient functions and replace complex administrative functions. The SaaS management platform helps employees have a simple and organized strategy.
Use Cases
Shift case example: – Airbase client
Compliance made it easy
Airbase allowed tying evidence of review and an audit trail into every transaction. Approvals for physical cards were a particularly helpful compliance feature for the Shift team.
Key Features
Automated audit trail
Delegated access
Digital wallet
Recipe management
Fraud and security detection
Virtual card
Airbase Reviews
Pros
Supports creating virtual cards for each specific vendor.
Super user-friendly
Requires minimum to no training
Great customer support and service
Cons
No mobile app
Does not manage the entire purchase cycle
Zylo Competitors and Alternatives Ranked For Larger Mid-Market Companies
Below we have listed the Zylo alternatives based on a ranking scale to be considered by SMBs and Mid-Market companies.
Mid-Market:
Torii
BetterCloud
Airbase
Zluri
Productiv, LeanIX, Spendflo, Sastrify
Zylo Competitors and Alternatives Ranked For Enterprise Companies
Below we have listed the Zylo alternatives based on a ranking scale to be considered by Enterprise Companies.
Enterprise:
Productiv
Torii
BetterCloud
Zluri
Airbase, Spendflo, Sastrify, LeanIX
When it comes to choosing one of Zylo competitors, there many options to select from. Many of these tools have overlapping features but there may be unique functions that fit better with your organizations workflow. Considering various Zylo alternatives during your evaluation of the tools is an effective way to make the best purchase for your organization.
Additional Reading on Zylo Competitors and Alternatives