Pipedrive vs HubSpot
Pipedrive vs HubSpot is a comparison of two powerful and user-friendly CRMs. A quick point of difference can be that Pipedrive is for the sales team, and HubSpot is for both sales and marketing teams.
Businesses of all sizes use HubSpot, a CRM that is free to get started with. It is a reliable and scalable tool for fast-growing teams. HubSpot allows users to create templates and follow-ups for sales, track leads, and leverage it for digital marketing activities. HubSpot users can keep track of all their sales and marketing workflow. HubSpot's CRM provides a powerful tool to connect marketing to customers and prospects.
Pipedrive is a web-based Sales CRM and pipeline management solution that allows businesses to monitor their deals and plan sales activities. It streamlines every action for converting a potential deal into a successful sale.
Pipedrive is an intuitive, scalable, and cost-effective CRM that offers custom fields, unlimited contacts, visual pipelines, and year-round support across all plans. It is a solid CRM System for small businesses and larger teams that need to focus on sales. Pipedrive's simple User Interface is easy to use and offers complete visibility and tracking of intricate sales processes. It allows users to track communication history, contact information, and future planned activities. 
Pipedrive Overview
HubSpot Overview
Businesses use Pipedrive and HubSpot CRM for the following benefits.
Improved Efficiency
Increased customer satisfaction
Improved customer retention
Improved sales productivity
Better forecasting and report
Pipedrive Pricing vs HubSpot Pricing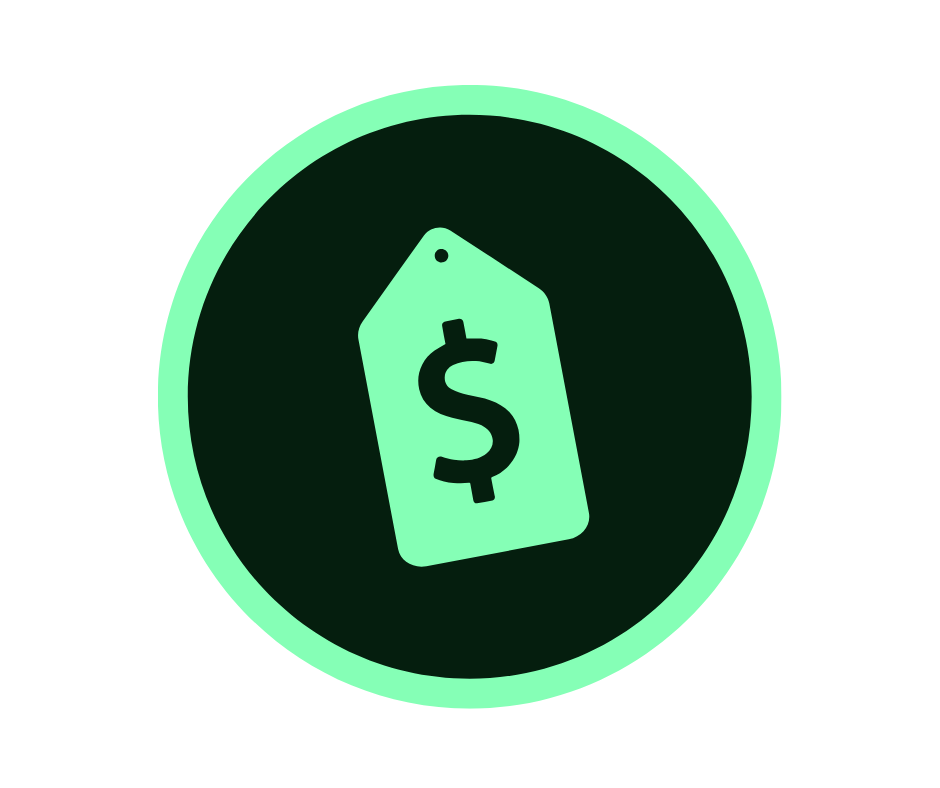 Companies with zero budget for a CRM should use HubSpot because Pipedrive gives a free trial for only 14 days. HubSpot is free to get started. But when it comes to accessing more features, HubSpot tends to be more expensive than Pipedrive.
Let's have a detailed look at different plans for Pipedrive and HubSpot.
HubSpot Pricing
HubSpot users start with a free CRM, and it stays free forever unless there is a need to use advanced features. HubSpot offers compelling free features for sales, marketing, and service tools.
Free CRM tools offer:
Contact management
Contact website activity
Tasks and activities
Companies
Deals
Free Marketing tools offer:
All features of HubSpot CRM
Email marketing
Ad management
List segmentation
Forms
Free Sales tools offer:
All features of HubSpot CRM
Conversation Inbox
Conversational bots
Team email
Live chat
Free Service tools offer:
All features of HubSpot CRM
Conversation Inbox
Live chat
TicketingCalling
Users can use advanced features by taking the paid Hubs. These include sales, marketing, service, and CMS Hubs with a range of price points.
Sales Hub includes:
Starter plan costs $40/month and is annually paid. It organizes sales processes with deal pipelines. It has reporting dashboards, custom properties, quotes, and simple automation processes.
Professional plan costs $400/month. It manages a growing team with custom reporting. It has products, email sequences, and more advanced features.
Enterprise plan costs $1200. It has advanced features to scale marketing teams such as predictive lead scoring and recurring revenue tracking.
Marketing Hub comes with:
Starter plan costs $40/month. It is responsible to capture, convert, understand, and engage leads from the landing page. List segmentation and email marketing are advanced features.
Professional plan costs $800/month. It accesses marketing automation features, measures traffic, and optimizes conversion rates with call-to-action.
Enterprise plan costs $3200/month. Its advanced functionality is to manage teams and brands, and analyze revenue with full control.
Service Hub includes:
Starter plan costs $40/month. Its advanced features include ticketing, simple automation, conversation inbox, and more to manage customer support.
Professional plan costs $3200/month. It optimizes customer experience, streamlines operations with ticket routing and pipelines, and measures results on custom dashboards.
Enterprise plan costs $1200/month. It enables advanced goals, playbooks, and scope to manage businesses and multiple teams.
CMS Hub is an advanced addition to HubSpot. It offers everything to build and scale an optimized and powerful website. The price of professional CMS Hub is $240/month, and for Enterprise level, it is $900/month. Companies can take a HubSpot plan according to their business needs and upgrade it to fulfill future requirements.
Pipedrive Pricing
Pipedrive's pricing is simpler and cheaper than HubSpot. It consists of four subscription plans.
Essential plan (formerly Silver)
It offers a useful starting point at $12.50 per month. This plan comes with customizable pipelines, contact management, and deal management.
Advanced Plan (formerly Gold)
The advanced plan provides Pipedrive's workflow automation. It costs $24.90 per month. It gives access to all automation features except team management. This plan also opens up contact data enrichment, recurring revenue reports, email syncing, and a customizable catalog of products.
Professional Plan (formerly Platinum)
This plan costs $49.90/month. New access features include AI sales assistant, sales insight app, call tracking, sales insight and reports, group email, and security dashboard.
Enterprise Plan (new)
It costs $99.00/month. This plan comes with all the capabilities of an essential, advanced, and professional plan. It gives support for pipeline customization and advanced security.
HubSpot CRM vs Pipedrive
HubSpot offers an incredible range of features for free. HubSpot free CRM features offer a ton of value to the entire organization. Advanced features can be added by using paid subscriptions of sales, service, marketing, and CMS hubs.
Pipedrive focuses on sales teams. It is designed to keep sales and delivers what sales teams demand. Pipedrive helps to track communications, automate tasks, view insights and reports, and manage leads and deals.
HubSpot is a better option for a company with a growing sales and marketing function. If users want a solid sales CRM, then Pipedrive will better suit the needs. These are both decent applications with powerful CRM functionalities, though. Select one that is fair enough to meet the organization's requirements.
Main differences between Pipedrive vs HubSpot
HubSpot is designed for marketing and sales teams, while PipeDrive is for sales teams.
HubSpot can integrate with third-party tools and services, whereas Pipedrive is less capable of integrating with third-party tools.
HubSpot provides built-in functionality for split testing, while Pipedrive does not.
HubSpot subscription is free forever until users want advanced features, whereas PipeDrive has a 14-day free trial.
PipeDrive is cheaper than HubSpot's paid plans.
HubSpot provides a free setup for paid packages, whereas Pipedrive does not.
Compare HubSpot CRM vs Pipedrive
HubSpot is a popular sales and marketing automation tool. Businesses of all sizes use this CRM tool for the marketing and sales functionality. Pipedrive is designed for sales management. Here is a comparison for HubSpot and Pipedrive CRM.
| | | |
| --- | --- | --- |
| | HubSpot | Pipedrive |
| Ease of Use | HubSpot is a user-friendly tool and easy to use. It offers scope for customization, personalization, and complexity. | Pipedrive has a friendly and intuitive user interface. The overall layout is clean and organized. It is designed for sales teams to manage sales pipelines. |
| Customization | HubSpot is a flexible tool in terms of visual representation and customization. It allows complete customization of the dashboard, or we can build a dashboard from scratch. | Pipedrive allows users to edit columns and add custom properties. There are drag and drop options to move through the sales stages. |
| Support and training | HubSpot's free version allows access to the HubSpot community. HubSpot has an excellent selection of resources in the form of guides, blogs, articles, ebooks, and courses. | Pipedrive provides support via email and chats on all plans. It offers multiple support channels and a wide range of learning materials and resources for training. |
| Free Trial | HubSpot is free to start with unlimited time unless we want additional features. | Pipedrive free trial is limited. |
| App Integration | Integrates with 128 apps | Integrates with 148 apps |
| Customers | Mid, small, and large size businesses. | Non-profits, freelancers, small, and mid-size businesses. |
| Key Features | HubSpot's key features include automated sales, call recording, activity tracking, social media integration, customizable views, and dashboard. | Pipedrive's key features include an activity dashboard, activity management, calendar management, CRM integration, and automatic notifications. |
Pipedrive Features vs HubSpot Features
Source: lynda
With the advent of automated and latest technologies, the management of businesses and customer relationships has been changed. Customer relationship management systems are necessary with the automation of business. There are many CRM available in the market. We will discuss the features of the two best CRM software below.
Pipedrive Features
Sales Efficiency
Pipedrive provides a sales pipeline and gives the perfect overview of business sales. It also provides techniques and methodologies to boost the sales of businesses.
Manage Leads and deals
Scoring is an essential part of the lead management process. Pipedrive CRM helps to determine potential interests. We can assign leads to appropriate salespeople and get hot leads into the sales pipeline using a custom chatbot and web forms.
Track Communication
Pipedrive allows users to track calls, contact history, and emails. Users can have full visibility and control of the schedule.
Automation
Pipedrive helps to streamline the sales workflows through automation. It offers workflow builders and enriches contact records instantly with wide-ranging data. Pipedrive provides easy access to a library of templates. It has a built-in power sales mentor that offers automation recommendations, notifications, personalized performance tips, and report graphs.
Insight and Reports
Pipedrive provides an easy view on the main Pipedrive dashboard about the sales teams' performance. It comes with the customization option for the dashboard to streamline the performance. Pipedrive reporting is simple and effective. It allows users to measure company performance against set goals.
HubSpot Features
Automated Emails and Workflows
HubSpot can automate emails to send out when anyone submits a form on a website. It allows to set up email workflows and helps marketers to automate tasks. For example, the contact list changes after sending an email. Workflows allow users to automate sales processes.
Linking with other Platform
The best feature of HubSpot is that it provides linkage with other websites, email service providers, phone calls, and social media profiles. This feature allows to track clients on different social media platforms.
Marketing Reports and Metrics
HubSpot gathers metrics across different platforms. Users can set up dashboards in HubSpot to figure out how content is attributing to revenue streams. HubSpot also allows users to set up campaigns to track how web pages, landing pages, emails, and blog posts are working to achieve goals. It allows users to make data-driven decisions for marketing plans.
Create email templates
HubSpot has built-in email templates, so there is no need to type the same content every time. Customizable emails and templates give a personalized advantage to users.
Create and share meeting links
HubSpot indicates preferences on the meeting tool after users connect the calendar to it. It allows users to share meeting links with contacts. All meeting links synchronize with the calendar for up-to-date information about the appointment.
HubSpot Integrations vs Pipedrive Integrations
Source: infoq
HubSpot Integrations
Isn't it a big plus to integrate CRM with favorite sales and marketing tools and applications? HubSpot offers hosting to integrate with several apps, 40 of which are available on the free subscription plan. Here is a list of popular apps that can integrate with HubSpot.
Google Sheets
Google Contacts
Google Calendar
Gmail
MailChimp
Facebook Lead Ads
GoToWebinar
Gravity Forms
Zapier
Pipedrive Integrations
Enhance the Pipedrive experience by integrating with other apps with an easy one-click installation. Here is a list of popular applications that integrate with Pipedrive.
Microsoft teams
Zoom meetings
Pipechat
QuickBooks
Zapier
Dealbot for Slack
East calender
Shopify
Mapsly
Apps and Mobile Capabilities
Pipedrive allows accessing the sales pipeline from anywhere. Sales pipelines can be operated through mobile phones with an optimization option. Pipedrive has one of the best mobile apps for sales teams. Supercharge the Pipedrive CRM and boost sales with over 100+ apps. Pipedrive provides access to contacts, allows to create tasks, and take meeting notes from mobile devices.
See upcoming meetings and calls
Tackle overdue activities and unread emails
Add and edit activities with one tap
Use the search bar to locate anything
See contact history and contact info
With HubSpot, work does not stop when users have no access to a laptop or computer. Access the CRM from anywhere. Users can stay organized and focused on the day ahead. The Mobile version allows users to:
Access CRM from anywhere
Stay focused and organized on the day ahead
Collaborate effortlessly with the sales team
Make progress by assigning tasks to teammates
Be responsive to real-time notifications.
HubSpot Customers Vs Pipedrive Customers
Pipedrive is the perfect CRM software for small sales teams. It's easy integration with multiple apps and lower pricing makes it popular among small businesses.
Companies that use Pipedrive include:
Blippar
Pinmypet
Instamojo
Tinfoil Security
15Five
DOZ
MapJam
Cirrus Identity
The list of HubSpot customers consists of thousands of organizations. Business-to-business (B2B) and Business-to-customer (B2C) brands are there in the list of HubSpot customers. This CRM is suitable for diverse industries that are facing difficulty coping up with fast-changing technology. HubSpot is a marketing-focused platform. Some companies who use HubSpot are
Accenture
Trello
Strava
Tutor Platform
Talmundo
Jobbio
Trusted shops
Signavio
Pipedrive Vs HubSpot: Final Thoughts
We have gone through a detailed Pipedrive vs HubSpot comparison.
Pipedrive is a great customer relationship management solution for small to medium-sized businesses. It is affordable for small teams and solo users such as freelancers with a minimal cost. Pipedrive is a CRM software with advanced features at a reasonable price. It is a sustainable solution for growing businesses on a low budget.
HubSpot is a great tool for sales and marketing. Its free CRM plan is suitable for businesses of all sizes. For advanced features, switch to a paid starter plan according to business needs. HubSpot comes with four apps- Sales Hub, Service Hub, Marketing Hub, and HubSpot CRM. Each CRM software has its benefits and drawbacks. It is important to choose software that can integrate with various other applications.
Still not sure which CRM is right for you after reading the Pipedrive vs HubSpot comparison? Check out our Zoho vs Salesforce comprehensive comparison.
Check out out software evaluation guide when buying new software.