For sales teams looking to significantly improve their numbers, a sales engagement platform is a must and considering Salesloft vs Outreach is always a decision that looms. You can have the best salespeople and still fall short of your goals if you are not using the right tools. With a sales engagement platform, you can sync data across platforms, gain valuable insights into your processes, and achieve efficient growth.
Sales engagement platforms are important because it enables salespeople to meet their customer or prospect where they are when leveraging the right prospecting strategies. Buyers today use a wide range of tools and sources to conduct research and make their decisions. They also move at different speeds and have varying expectations. The right sales engagement platform will enable your team to keep up with the constant flow of information they receive from their prospects and deliver a better buying experience.
Two popular sales engagement platforms available today are Salesloft and Outreach which sales tools for prospecting. Both platforms are designed to help sales teams carry out their daily tasks, gain insights into deals, and engage customers. Both platforms also aim to increase efficiency and revenue for sales teams. Keep reading to learn more about Salesloft vs. Outreach to decide which sales engagement platform is right for your organization.
How do you choose a sales engagement platform: Salesloft vs Outreach?
There are many options when it comes to sales engagement platforms but the category leader comes down to Salesloft vs Outreach. Ultimately, the best platform will depend on the unique needs of your team and your specific goals. You can choose a sales engagement platform that works with your current customer relationship management (CRM) system to optimize your processes and put the focus on the buyer. On the other hand, you may choose a robust sales engagement platform that eliminates the need for a separate CRM, creating a streamlined and lean solution for your team.
The best sales engagement platform comes will be different for different organizations. What works for one sales team may not be right for another. When considering Outreach vs. Salesloft, there are several questions to keep in mind.
Does the platform integrate with your existing tools and apps?
Does the platform fit within your budget and implementation timeline?
Are your inside salespeople interested in using the platform?
Do the platform's features provide solutions for your specific challenges?
Can you access support for the platform when needed?
Does the platform's user interface fit the needs of your team?
Are reviews available for the platform by similar users?
If you are comparing Salesloft vs. Outreach, keep reading for a breakdown of each platform's features, pricing, and integrations to help answer these questions.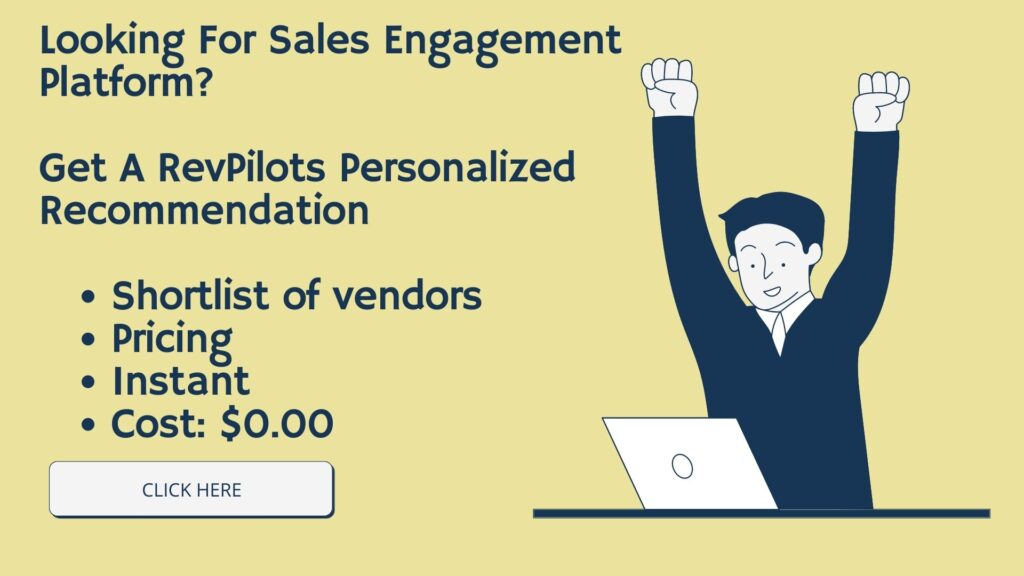 What is Salesloft?
Salesloft is a sales engagement platform designed to streamline digital selling tasks and help sales teams reach their goals. It's one of the more popular sales tools for inside salespeople. The company was founded in 2011 and is headquartered in Atlanta, Georgia. When it was first launched, Salesloft focused on sales development. Now, the platform has expanded to offer features and functions for a comprehensive sales team. 
The Salesloft platform is called the Modern Revenue Workspace and is marketed as the only sales engagement system that is complete. The platform attempts to combine everything a sales team needs in one easy-to-use platform. The platform is separated into four sections: Deals, Conversations, Analytics, and Integrations.
Deals through the Modern Revenue Workspace include tools for forecasting, pipeline management, and revenue intelligence. The Conversations section focuses on coaching for salespeople, call and meeting recording, and transcription analysis. Analytics includes team performance, engagement scores, and outcomes dashboards. Finally, Integrations combines CRM, inbox, meetings, and an API platform.
Salesloft is designed for businesses of all sizes, but it has found favor with mid-sized businesses. Some top names that utilize Salesloft include IBM, Shopify, Citrix, Stripe, and Grubhub. The company offers multiple pricing platforms, including an enterprise-level account.
Salesloft Overview
What is Outreach.io?
Like Salesloft, Outreach.io is a sales engagement platform. The platform combines tools for sales engagement, revenue intelligence, and conversation intelligence into one solution. Outreach was included in the Forbes Cloud 100 list and identified as the fastest-growing vendor in its category on the Deloitte Technology Fast 500 list. More than 5,000 companies rely on Outreach as a sales engagement platform, including enterprise-scale organizations. Outreach was founded in 2014 and is based in Seattle, Washington.
The Outreach platform is called the Outreach Sales Execution Platform and claims to help sales teams efficiently prospect, improve sales, and manage deal risks. It is also designed to help sales teams better predict the outcome of sales activities and increase their win rates. Some well-known brands that utilize Outreach include Zoom, DocuSign, Glassdoor, Adobe, Microsoft, and Eventbrite. Outreach focuses on B2B buyer-seller interactions and works to close the sales execution gap between potential revenue and actual revenue.
The company offers three products within their platform: Outreach Engage, Outreach Guide, and Outreach Commit. Outreach Engage includes automated prospecting workflows, sales playbooks, and pipeline optimization tools. Outreach Guide utilizes AI-generated insights to help reps follow their deals and make the right decisions. Outreach Commit enables teams to forecast, fix pipeline issues, and ensure pipeline coverage more accurately.
What Is Outreach.io?
Salesloft vs. Outreach Features
Sales engagement platforms offer many of the same features. When comparing Outreach vs. Salesloft, you will find that they align in many areas. Both platforms offer AI-powered intelligence that helps streamline workflows and improve efficiency. How these insights are used may differ across platforms, though.
Both platforms provide tools for recording and transcribing calls for analysis, data synchronization, and analytics. You will also find safety and security features for both platforms. However, you should dig in deeper when it comes to security features to ensure the platform you choose meets the specific security needs of your organization.
While both solutions promise to increase efficiency and improve revenue, they go about it a little differently. The best solution will depend on how your team operates and the problems you are looking to solve. Keep reading to learn more about Salesloft vs. Outreach features.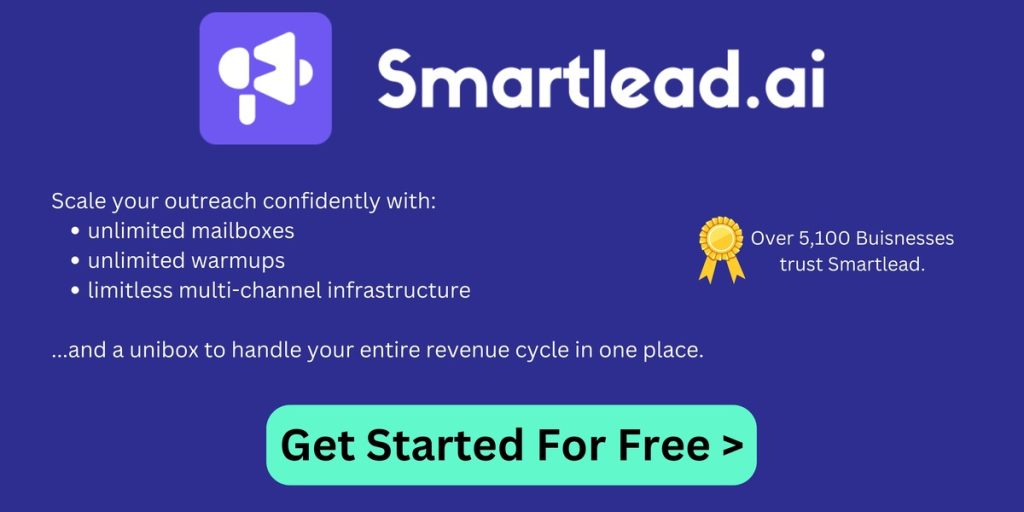 Salesloft Features
Salesloft offers a variety of features through their Modern Revenue Workspace platform. These features are referred to as products and include tools for every stage of the buyer journey.
Cadence + Automation is designed to guide sales reps through the sales process. All interactions can be orchestrated through the platform and synced with your CRM, including calls, emails, meetings, and more.
Dialer + Messenger enables salespeople to dial a prospect from anywhere with one click. Coaching tools are built into the platform, and salespeople can take advantage of one-to-one SMS texting.
Deals helps manage accurate sales pipeline data and improve forecasts. You can automate your workflow and gain insight into your pipeline health.
Conversations is an intelligence solution that tracks sales calls, offers coaching, and improves scalability. You can easily replicate the success of your top reps and rely on AI analysis to analyze interactions.
Analytics + Reporting is designed to help you identify what is working and what is not. You can better understand your sales process, track productivity, and improve your revenue cycle.
Outreach.io Features
Outreach's three products offer multiple features designed to help sales reps achieve specific goals. From engaging prospects to closing deals, Outreach has features that touch all aspects of the sales cycle. Like Salesloft, some of the features available through Outreach are powered by AI intelligence to improve the buying experience.
Outreach Engage Features:

Streamlined workflows
Automated data sync
Sentiment analysis
Opportunity management
Meeting scheduler
Integrated A/B testing
Team analytics
Galaxy integrations
Enterprise trusted

Outreach Guide Features:

Real-time call recording and transcription
Content cards
Action item detection and follow-up
Transparent timeline
Buyer engagement signals
Centralized resource library
Plans dashboard
Comprehensive search

Outreach Commit Features

Forecast summary
Deal signals
Analytics
Scenario planner
Intra-quarter business modeling
Rep productivity scorecard
Historical coverage analysis
Outreach also offers core services, including a commitment to trust and data protection, security and management tools, and a wide variety of integrations.
Salesloft vs. Outreach Integrations
Integrations are crucial considerations when determining which sales engagement platform is right for your team. If your team relies on specific apps or platforms to conduct daily activities, you should look for a sales engagement platform that integrates with your existing tools. If integrations are not available, you may have to switch to other solutions, which can cost even more time and money.
Both Salesloft and Outreach offer long lists of available integrations, and many integrations are available with both platforms. You can also customize an integration and request API access for both Salesloft and Outreach.io. This means that if an integration you need is not available for the platform, you may be able to create your own integration.
If you are not able to integrate a sales engagement platform with one or more of your existing tools, it is important to consider the additional costs you may face. Switching CRMs, email providers, dialers, or video conference solutions can be a hassle. Missing integrations can quickly become expensive, so it is best to choose a platform that integrates with your existing tools.
Salesloft Integrations
Salesloft offers a variety of integrations to help combine all of your apps in one place. Integrations are available across multiple categories, including CRM, email, dialer, security, and more. Developers can even create custom experiences for their teams through Salesloft's Developer's Sales Experience.
There are dozens of integrations available with Salesloft, and you should not have trouble finding or creating exactly what you need. Some of the most popular integrations available from Salesloft for top categories include the following.
| | |
| --- | --- |
| CATEGORY | POPULAR INTEGRATIONS |
| CRM | Salesforce, Microsoft Dynamics 365 CRM, Fireflies.ai, Leadjet, Autobound, OneShot.ai |
| Sales Data | LeanData, 6sense, Demandbase, Chorus.ai, Datanyze, Triblio |
| Dialer | Orum, Fireflies.ai, Truly Koncert, JustCall, MonsterConnect |
| Sales Content | Alyce, Seismic, Enablix, Paperflite, Bigtincan, Highspot |
| Video Conferencing | Zoom, WebEx, JoinMe, GoToMeeting, Fireflies.ai |
| Email | Hippo Video, REGIE.io, Sigstr, Makesbridge |
Outreach.io Integrations
Outreach offers an extensive integrations list to help users combine their solutions in one platform. Outreach has three types of integrations: native, supported, and third-party. Integrations are available across several categories, including CRM, direct mail, video, chat, and sales productivity.
Some of the most popular integrations available from Outreach for top categories include the following.
| | |
| --- | --- |
| CATEGORY | POPULAR INTEGRATIONS |
| CRM | Salesforce, Microsoft Dynamics 365 Sales, HubSpot, SugarCRM |
| Direct Mail | Alyce, Sendoso, Postal.io, Reachdesk |
| Video | Hippo Video, BombBomb, Vidyard, OneMob, Drift Video |
| Voice | RingCentral, Dialpad, Orum, Koncert, Aircall, ConnectAndSell |
| Chat | Drift, Terminus, Intercom, Qualified |
| Sales Productivity | Google Calendar, Outlook Calendar, LinkedIn Sales Navigator, Seismic Software |
| Inbox | Gmail, Outlook, Microsoft Exchange, SendGrid, Chili Piper, Sigsr, Opensense, Mesg.ai |
Salesloft vs. Outreach Pricing
To access specific pricing information for Salesloft or Outreach, you have to request a quote from the company. Pricing information is not listed on either company website, but you may be able to find some average pricing information through online reviews. Billing for both platforms is likely done on a monthly or annual basis. It is also likely that the platforms have a base cost and additional pricing per seat.
Salesloft Pricing
Pricing for Salesloft is not readily available on their website, and prospects must request a quote to gain specific pricing information. Salesloft Pricing is available on our site. Information available through online reviews indicates that pricing for Salesloft can range from $145 to $165 per user per month, and the average annual spend for the platform is around $2,000 per seat.
Salesloft offers multiple packages to meet the needs of different teams and organizations. Each package includes the same standard platform features as well as specific products. Standard platform features included with each Salesloft package are sales email, calendaring, mobile app access, CRM sync, integrations, and security and governance.
The Prospect package is created for teams that are focused on lead generation. The package includes three products: Cadence + Automation, Dialer + Messenger, and Analytics + Reporting. The Sell package is intended for teams that focus on closing their opportunities. Products included in the Sell package include Cadence (Limited), Deals, Conversations, and Analytics + Reporting.
The Engage package is for teams that focus their attention on the customer experience after sales. Products included with this package are Cadence + Automation, Conversations, and Analytics + Reporting. The Enterprise package is a comprehensive package for teams that work on every stage of the revenue lifestyle. Products included with this package are Cadence + Automation, Dialer + Messenger, Conversations, Deals, and Analytics + Reporting.
Salesloft does not offer a free trial for its platform. You can request a free demo and get specific pricing for your organization.
Outreach Pricing
Very little pricing information is available on Outreach's website, and there are no pricing tiers or packages listed. Information from online reviews puts pricing around $100 per month per user for Outreach on average, but that is not confirmed. You must request a quote to receive pricing information for Outreach. The company does not offer a free trial of their platform.
We have Outreach pricing if you're curious.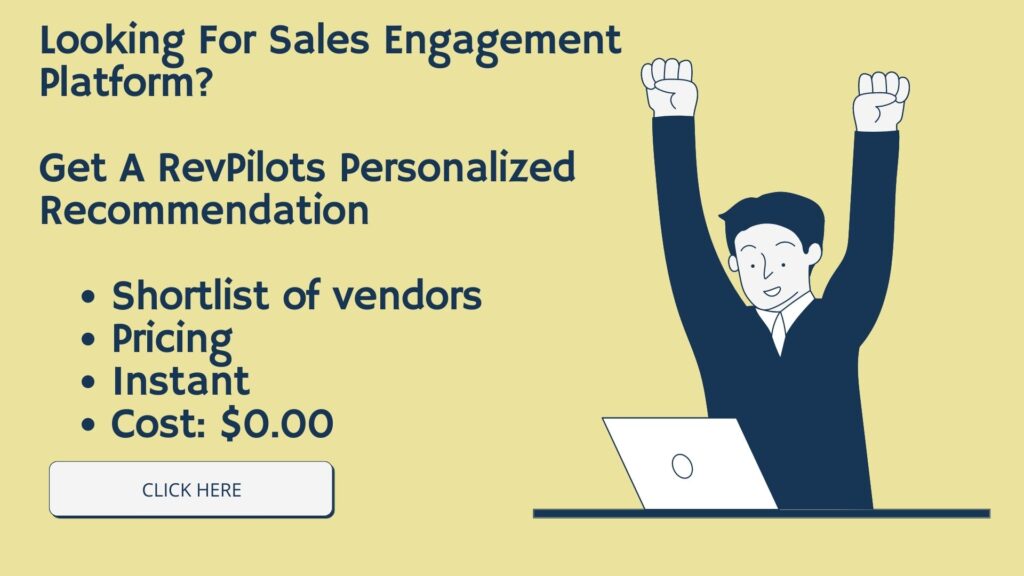 Reviews for Salesloft vs. Outreach
Online reviews are an important part of the decision-making process when it comes to selecting a sales engagement platform. When reading online reviews, try to identify organizations or teams that are similar to yours and weight their experiences more heavily. Each team has different needs, and what works for one company may not work for another. There are several online review sites available with information on both Salesloft and Outreach.
Salesloft Reviews
Online reviews for the Salesloft platform are positive. Customers report that the platform helps them maximize efficiency and improve prospect engagement. Salespeople are able to use the platform to improve their touchpoints with potential buyers and free up their time to focus on more involved sales tasks.
Some reviewers note that the automation features help standardize sales processes and improve sales intelligence. While Salesloft is intended largely for use by sales and marketing teams, reviewers cite the benefits of the platform for customer service, customer support, and customer success teams as well. The platform appears to help sales reps focus their efforts and improve their understanding.
There are some negative comments about the platform as well. Slow load speeds and difficultly formatting emails are cited as potential drawbacks for the platform. Multiple reviewers also noted difficulties with the platform's analytics and export functionality.
Outreach.io Reviews
Like Salesloft, the reviews for Outreach are overwhelmingly positive. Reviewers find the platform easy to use and a great companion for their sales team. Users cite the ability to streamline processes and increase productivity as benefits of the platform.
Some reviewers noted that the ability for managers to review data, schedule calls, and create tasks helps keep teams on track. Others pointed out the user-friendly interface and easy onboarding. The customer service team for Outreach is also mentioned multiple times as a positive for the organization.
In some cases, reviewers found that the platform is inflexible for their specific needs and difficult to customize. Other reviewers felt overwhelmed by all of the tools available within the platform, making it difficult to navigate to the correct place. Multiple reviewers also noted that their experience with the sales demo was different from the actual platform.
What is the difference between Salesloft and Outreach?
Salesloft and Outreach are both rich, dynamic sales engagement platforms. They are designed to make sales teams more effective and streamline workflows. Both platforms have positive reputations through online reviews and boast top names as users. There are some key differences between the platforms, though, that can help you make your decision.
There are more customization options available through Salesloft, including custom fields. Outreach is a great out-of-the-box product if you want to get up and running quickly, but it lacks some customization options. Salesloft is also more robust than Outreach when it comes to features and functions. If you require a robust list of features, Salesloft may be the right choice. However, if you prefer a simple, straightforward solution, Outreach offers a platform with fewer frills.
Ultimately, the decision comes down to you. When comparing Salesloft vs. Outreach, it can be difficult to determine which platform is best. If you are deciding between the two platforms, you should request pricing and a demo for both to make a more informed decision and ensure the needs of your organization are met.
If you're priced out, you can consider these Salesloft alternatives and Outreach competitors, or look at a tool like Apollo.
If you're considering a tool like Outreach or Salesloft. You need to ensure your email accounts are warmed up properly. Check out this list of the best email warm up tools to make sure you don't land in the spam folder.